YouTube Plans to Allow Channel Customization for Creators
July 4, 2020
Article Overview
10min read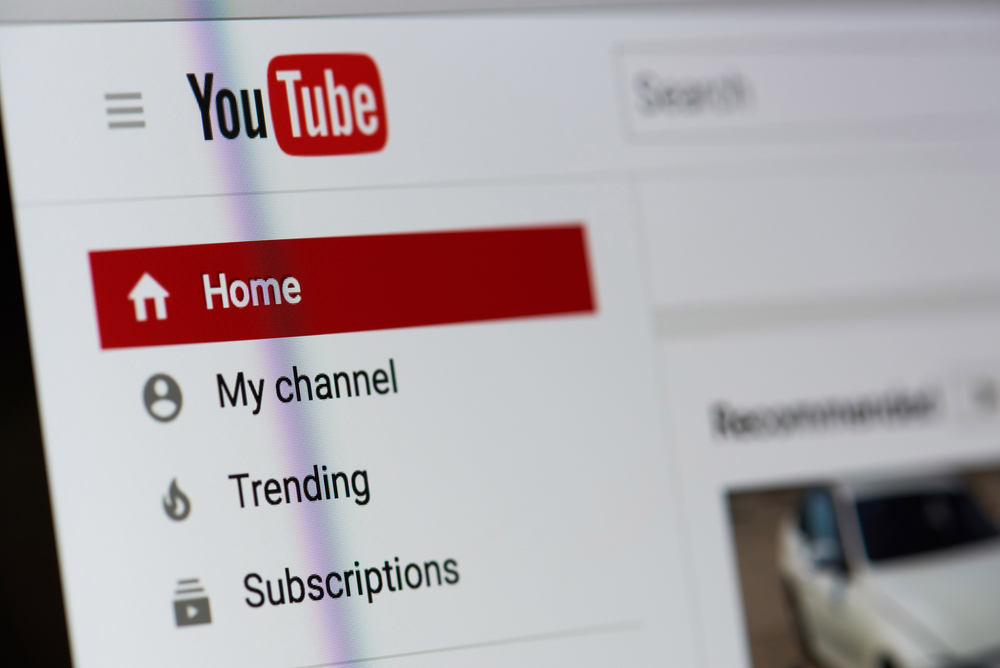 For the first time, YouTube is planning to allow the creators to tailor the look and feel of their channel by letting them customize the layout, branding, and more.
Earlier in 2013, YouTube considered adding certain features like custom skins that would allow creators to highlight their "brand and identity." However, these plans for customization options seemed to end weakly, and still, now channels are unvaried in appearance, with creators' branding options restricted to their channel's header image, icon, and the ability to personalize what videos show up on their Home tab.
This new update, channel customization was revealed on the Creator Insider channel by Tom Leung, Director of Product Management at YouTube, saying that they are making YouTube Studio "the creator's destination for all things channel editing". For many YouTubers, this news comes as a surprise because this is the first time the video streaming platform will be giving any such privilege to the creators. The ability to customize a creator's channel's look and feel directly within YouTube studio finally gives an opportunity for them to have control over their own channels – that is, to be noticed beyond just channel headers and video thumbnails. It allows them to make their channel's layout, branding, and all basic information with the creator's unique creative style.
The company further explains that it is updating this feature on YouTube Studio for the mobiles first, because this feature is meant to give a great experience to the creators, but at the same time it should also go well with viewers- who often use their mobile devices for watching YouTube videos. So, by taking a mobile-first approach, the company hopes to make a better customization experience.
However, Tom Leung says that the roll-out of the full channel customization is planned for "the future,", but one aspect of it is already up and running: "the new Featured Channels." Until now, creators could use this Featured Channels tool to display a collection of selected channels – their own or any other creator's– to users who visited on their home page, which showed up for desktop browsers and not for mobile browsing users.
But now, YouTube Studio is redesigning the featured channels option by making it fit in a mobile-friendly environment. This is done by converting the featured channels option into a channel section – that appears alongside the usual Home, Videos, Playlists, Community, and About sections –  and making it consistently visible on the mobile (both on iOS and Android apps) as well as on the desktop.
How to Customize Channel layout In a Computer?
As per YouTube Help, creators who upload videos regularly should customize their channel layout and can add a channel trailer, recommend content for their subscribers, and arrange all their videos and playlists into sections. By customizing the layout creators let users view what they want them to when the users get to their page. If a creator doesn't customize the channel layout, then all visitors will see their channel feed.
So to begin with channel layout customizations, follow these steps:
1. On your computer sign in to YouTube.
2. Click your profile picture and then your channel.
3. Select Customize channel.
Once the channel customization is turned on, follow the instructions to create a channel trailer for new visitors. You can also add channel sections to customize the layout on your channel.
Along with the channel customization update, YouTube also highlighted a feature called Creator Mixes.
What is "Creator Mixes"?
In the same Creator Insider video, a member of the platform's recommendations team launched a feature called Creator Mixes, "an algorithmically generated playlist of any given channel's content." That is, when a user watches a video in YouTube, in the 'Up next' suggestions Creator Mixes will be featured, which will basically give the viewers a way to look in the top-recommended content from a new channel.
These Creator Mixes will help the viewers catch up with the top-recommended content from a new channel or new updates from the channels that they already like. Sometimes, even if a viewer has subscribed to a particular channel, they might have missed a few past videos. With the creator mix, viewers can now catch up on all those videos. The feature can pull all of that together because YouTube knows what a user has and hasn't watched.
YouTube claims that when compared to playlists – that is made by creators or other users – Creator Mixes can perform better. Because, mixes are personalized for individual users, whereas playlists are static and do not serve the personalized experience to the user. Creator Mixes will prioritize to show the latest content, maybe based on the content the user already likes.
At present, Creator Mixes are displayed in the 'up next' suggestions when watching a video, which eventually YouTube wants it to more places like search results and channel pages.
As YouTube has still not announced when the channel customization feature will roll out and become available for the creators, let's hope at some point in the future we can see them in YouTube Studio.