3,000

Successful
Placements

81

Employer
Industries

47

Team Of
Recruiters

4

Offices Across
The Globe
We have helped hundreds of
top companies build world-class teams.

industry specializations
As-You-Need-It, Industry
Leading Recruiting
Business Support
Charities
Construction
Further Education
Fundraising
Finance & Accountancy

Healthcare
HR
Marketing
Public Sector
Policy & Strategy
Property

Revenues & Benefits
Sales
Senior Appointments
Social Housing
Social Care
Technology
our unique strategy
7 Step Recruitment Process
Are you looking to hire motivated, honest, hardworking, smart, positive, polite, respectful, driven, team player staff? Then let Be Unique take all the headache away from you to find you that superstar hire.
Using a unique 7 stage recruitment process centered around motivation and emotional intelligence, we will advertise, screen, carry out group interviews, then individual personalized interviews and assessments to pick the very best candidates for you, aligned with your Companies culture, ethos and salary budget.
At Be Unique we embrace and celebrate education, creativity and innovation and in every candidate we look for that something extra that makes them a true superstar. We have proven success over the last 10 years with our Clients in diverse range of industries, finding the best hires within all levels up to C Suits at the most cost-effective ways.
Please contact us for a complimentary no obligation discussion on how we can help you with your recruitment needs and find you your next superstar!
About Us
We Strive To Exceed All Of Our
Client Expectations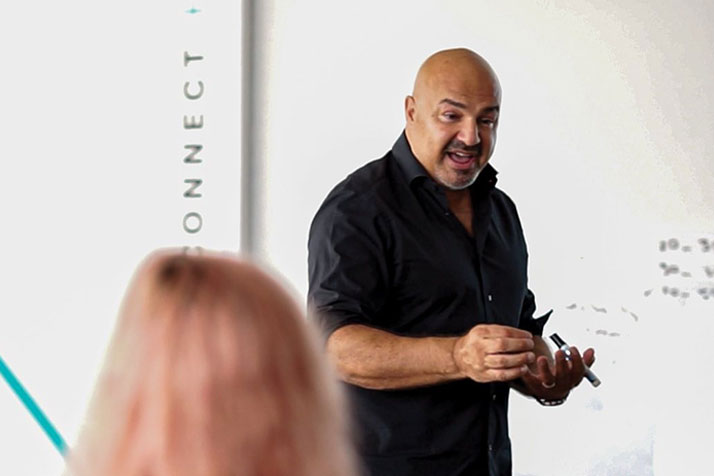 At Be Unique Group we're a family of passionate business consultants, working together to maximize results for our clients. With 35+ years' experience in sales & marketing, led by our founder & CEO Dariush Soudi, we believe our reputation is what makes us unique.
We're blessed to have clients that recommend us to people that might need our help and that's how we've grown since humble beginnings in 2008 to a team of 100+ people with x4 offices across the globe.
Testimonials
Over 3,000 Companies Use
Be Unique To Hire Top Talent
As our clinic was growing we needed support in hiring more specialist orthodontists to join our team, both with local experience and international qualification background. Be Unique Group assisted with the sourcing, head hunting and recruitment process.
4.9
We were looking for therapists with a specific skill set to join our microblading team. Be Unique Group helped us recruit team members both locally and internationally, which greatly helped both from a time perspective and overall cost approach. We didn't have to speak to a seperate recruitment company abroad, they took care of everything for us.
4.9
I've been working with Be Unique Group for a few months now, they've been both assisting me and my business from a consulting perspective and primarily recruitment as-well. I've found 2-3 sales professionals that fit my requirements quite quickly.
4.9
No more hassle of going through boring cv's
A Recruiting Strategy
That Benefits You
Using a unique 7 stage recruitment process centered around motivation and emotional intelligence,
we will advertise, screen, carry out group interviews, then interviews and assessments to pick the very best candidates for you