WHAT WE DO
Why Trust Us With Your Mobile App?
We believe in maintaining an open and honest relationship with all our partners. Our priority is always your company's growth and achievements, and we work proactively to make sure we build an app that stands out and has the intention of going viral. We work in partnership with our clients, and leading industry experts, in developing a well-rounded, unique mobile app tailored to your vision and goals.
iOS App Development

iOS apps that leave an impact; tailored for iPhone and iPad users.

Android App Development

Our team has experience in creating custom native apps for Android users.

Custom App Development

Utilizing the power of Flutter, we help craft beautiful, natively compiled applications for mobile, web, and desktop from a single codebase.
HOW WE DO IT?
App Design & Development Stages
1. Design
2. Backend & Frontend
Development
3. Integration
4. Testing
Step 1 : Design
We make a representation of the visuals of the app. We define the look and feel of the application. The requirements and specifications of the app are presented at this stage.
Step 2 : Backend & Frontend Development
The app design is translated into code. We use languages like Python, Java, PHP, etc., to develop the backend. The frontend, the part the user sees and feels, is created using frameworks such as Flutter, React Native, Native Android or Native iOS, depending on the requirement.
Step 3 : Integration
We connect the backend to the frontend and bring the app to life.
Step 4 : Testing
This process is done in two stages. We do in-house testing where we check for bugs, security and ensure quality standards. Users do a further test to report malfunctions if there are any. The app is launched after it passes this stage.
Our Projects
Case Studies
Tienda is an app tailor-made for women. From beauty products to home appliances, from clothing to accessories, the app is a perfect place to shop, interact and stay informed. Besides e-commerce, it is a platform for vloggers and influencers to share ideas and insights. Built using Flutter, Tienda is the one-stop live streaming mobile application for women based in the UAE, Saudi Arabia, Qatar, Kuwait and Bahrain.
We're Privileged To Work With The Most
Prestigious Organizations


LEARN MORE
Frequently Asked Questions
Can I make changes to the app after it is launched?

Yes, making changes to an app after it is launched is possible and highly recommended. An app gets better with timely updates and user feedback.

Can you build apps for both iOS and Android?

Yes, we build apps that support both Android and iOS platforms. We make use of React and React Native frameworks that allow us to do so.
What frameworks and programming languages do you use?

For backend development, we make use of Python, Java, PHP, etc. For frontend development, we use frameworks like Flutter, React, React Native, etc.

Do you provide ongoing support, maintenance and updates?

Do you provide ongoing support, maintenance and updates? - Yes, we provide you with further services such as ongoing support, maintenance and updates.
TESTIMONIALS
Campaigns & Strategies Designed To
Exceed Client Expectations
Be Unique Group worked with us at American Dental to improve the design and performance of our website. Their team performed detailed research about our customers and created suitable website designs that effectively captures our brand spirit. Our team worked together to carry out test trials to check if the website's performance improved or not. The result? An efficiently designed website that fully optimized and functional.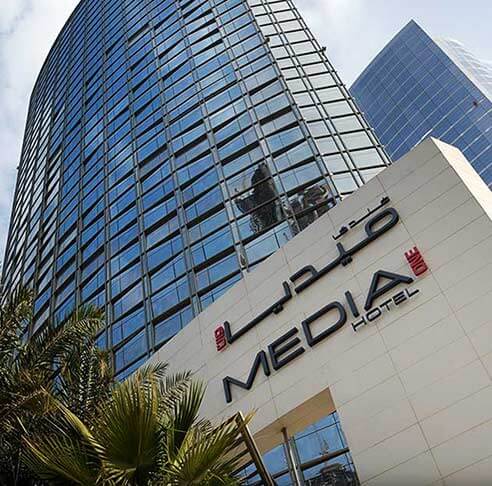 We were tasked to Increase sales via online booking system (at least 20-30% over previous years results), drive more unique traffic to the website. Part of our goals is to also increase the website's SEO ranking. Besides online sales, a primary focus is to drive more telephone sales included.
Leverage our in-depth experience to succeed!
Your Future Success
Is Our Reference!
If you would like to receive quality app development services, reach out to us! Reach out and see how we can transform your business.