YouTube Music to Replace Google Music By December 2020
August 10, 2020
Article Overview
10min read
Google officially announced that YouTube Music would fully replace Google Play Music by December 2020. In favor of the company's newer YouTube Music which has been known for some time, Google's plans to wind down its Google Play Music service and decided to make YouTube Music as the only streaming option offered by the company. 
The largest search engine company had also announced that in the coming months, Google Play Music users would no longer be able to stream from or use the Google Play Music app. 
YouTube Music: A New Music Service
Offering more than 50 million official tracks, albums, deep cuts, B-sides, live performances and remixes, YouTube Music has a larger song library. It works through an app and web player. 
While using YouTube Music, you'll get YouTube's highly advanced recommendation engine that helps to make findings of new songs easier and faster. 
Based on user feedback, several new features have been added to YouTube recently. They are:
1. Playlist Creation: YouTube Music that had started with 1,000 songs can now have up to 5,000 songs. Users can do a quick search from within a playlist – to add a new song and add music videos to playlists along with songs. As stations from Google Play Music are now found in YouTube Music as playlists, users can also search through their tracks now. Users can collaborate with other music fans to create shared playlists for any occasion. 
2. Uploads: After a user transfers, or uploads up to 100,000 personal tracks to their library in YouTube Music, the service allows users to listen to their uploaded and purchased music from Google Play Music.
3. Offline listening: Paid members can now listen to any music offline. They can download any song, playlist or music video, or let a smart downloads feature do it for them. However, smart downloads are currently available on Android (only for now).
4. Explore tab: This is a new tab that offers music discovery, including new music and playlists by mood or genre. 
Apart from these features, another cool feature is also added to YouTube music, that helps to toggle over to the lyrics of a song while a user is listening to karaoke, or over to its music video, which plays in real-time with the song. 
To enjoy YouTube Music, this update is made available to –
1. Android TV: YouTube Music is now made available to the big screen. With an update to Android TV, YouTube Music let listeners enjoy videos and live performances from their favorite artists, along with all their favorite music.
2. Google Maps: Within the Google Maps interface, listeners can seamlessly listen to music and get personalized music recommendations. 
3. Google Assistant: Discover music on Google Assistant by asking "Hey Google, play recommended music from YouTube Music" to your Google Assistant – Home and Nest smart speakers. 
When Google Play Music Will End Its Services?
Though December is the ultimate deadline given for Google Play Music to end its services, your ability to stream from the Google Play Music app will end before then. According to the official blog post by Google, the cutoff date for New Zealand and South Africa users is September where they will no longer be able to stream from or use the Google Play Music app and for all other global markets, the cutoff is in October.
Even though there was no official warning, the process of ending Google's first music service actually started in 2018, when Google initially said it was killing off Google Play Music. And since May, Google has been working towards the new update of replacing Google Play Music with YouTube Music. This was quite evident when Google revealed its tools for transferring Play Music libraries, playlists, and so on over to YouTube Music.
However, even if Google Play Music is ending its services, users can transfer their playlists, uploads, purchases, likes and more to YouTube Music. That is, if you wish to transfer your music libraries from Google Music to YouTube Music, you have time till December 2020, after which your Google Play Music libraries will no longer be available.
How to transfer your Play Music songs to YouTube Music 
According to Google, Play Music subscribers can easily transfer their music library to the new service. All they have to do is:
1. Download the YouTube music app (iOS/Android). If you are using a desktop, then go to music.youtube.com/transfer, and click transfer.
2. For mobile users, after downloading the app, click on your profile picture in the top right-hand corner. 
3. Tap Settings.
4. Select Transfer. Actually, you see a transfer button at the top of the screen in both Google Play Music and YouTube Music. Tap it from either app and then all your uploads, purchases, added songs and albums, personal and subscribed playlists and so on will start moving from Google Play Music to YouTube Music. 
Time taken for transferring depends on how much music is in your library (could take up to a few hours). Once the music library transfer is complete, you'll get a notification and your updated recommendations will appear immediately on the YouTube Music home screen.
If you are a podcasts listener on Google Play Music, then you can also transfer your subscriptions and episode progress to Google Podcasts by going to podcasts.google.com/transfer. 
You can also use Google Takeout to export data and download your purchased and uploaded music over to YouTube Music.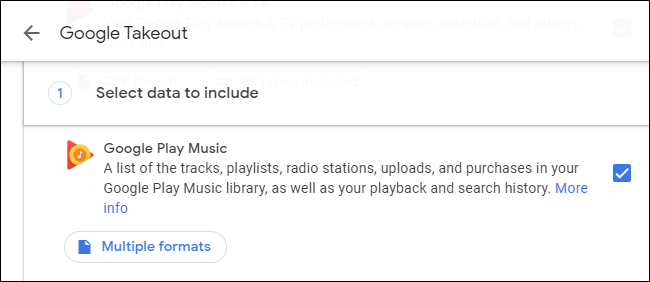 Now let's see the pricing
Right now, based on a user's current subscription, Play Music Unlimited members will be automatically moved to the equivalent tier of YouTube Music Premium or YouTube Premium at the same price. Users can:
1. Listen to an ad version of YouTube Music for free.
OR
2. Pay for YouTube Music Premium for $9.99 (£9.99, AU$11.99) a month (includes background listening, downloads and an ad-free experience).
However, to get benefits across all of YouTube, Google is offering another subscription that combines ad-free YouTube and YouTube Music Premium for $11.99 (£11.99, AU$14.99) per month for premium YouTube users (which offers offline listening too).
In addition to these new updates, Google is also making changes to the Google Play Store and Music Manager.