Website Design Practices To Follow – 2021 Edition
January 12, 2021
Websites Design & Development
Article Overview
10min read
In today's technologically-advanced world, it is important to stay ahead of the competition at all times. This requires staying on top of current events and trends and keeping up with customer expectations. One of the important factors of this is to maintain an aesthetic appeal through your website design and have your site show up on relevant search engine results pages (SERPs) organically. However, there is no fixed template that can be used when designing a website as what can be considered as appealing keeps changing with time.
Besides bold colors, minimalistic designs, and an intuitive UI that will all help provide a more seamless user interface for your website. With multiple tools and resources available today, companies and individuals can get a website up and running with ease. However, just because the website is live, it doesn't mean that your website design will be optimized to improve your traffic and other statistics.
So, if you are planning to launch a website, this article aims to act as a guide and lists some of the best practices for website design and development for 2021. 
In the following section, we help understand why a website's design would be important for a business. 
Why is website design important?
Website design is important for many reasons. The most important one is generating and attracting customer opinion. According to a study, it takes only 0.05 seconds for most people to form an opinion about a website. Yes, you read that right—Web designers have only 50 milliseconds to make a good first impression on your customers. Most of this impression comprises of having a good design. 
Your website design also affects your overall conversions rates and credibility; moreover, it could ultimately result in determining how your website performs in organic results. There is no one perfect website available out there today, but your ultimate goal should be to optimize it as per your industry's requirements. 
There are some statistics that you should take into consideration when designing a website for your business.
Around

94%

of first impressions are related to the website's design

Research

shows that positive impressions help boost user satisfaction; therefore, it goes without saying that negative impressions would significantly halt user satisfaction and could hamper your website's overall traffic.

After a bad experience with either a slow-loading website or a poor user interface, consumers will be unlikely to return to that website.

It has also been found that well-designed websites tend to grow over time. This helps you improve your conversion rates and help them return back to your website. 

According to a study by the

Society of Digital Agencies (SoDA)

, the project budget growth for website and web-based experiences in 2020 is

51%

as compared to

39%

in 2019. The 12-point increase in the budget helps show the importance of investing in website design and development.
It is, therefore, essential to see that your website is eye-catching, attractive, and helps provide all the information your users need in clear segments.
Why is having a great website essential for businesses?
Owing to the advancement in technology, people now turn to the Internet to look for information about almost anything ranging from businesses, products, and services to the diameter of Saturn's rings. Therefore, when consumers search for a product or service that your business offers, your website showing up and visitors taking actions on your website will be mere stepping stones to your website's success. 
It is important to create a user-friendly and creative website that loads quickly because a potential visitor, as mentioned in the section above, will make a decision about your website in only 50 milliseconds. Your website will be the first point of contact for your customers. Even before they visit your brick-and-mortar store or interact with your staff, your target customers will see your website. This makes it essential for your website's design to be a good one. 
To reiterate, your website design should be good in order to help your customers to consider your business, products, or services as reliable. With your website acting as a digital storefront for your existing and potential customers, you will be able to attract newer followers and retain your existing ones.
What factors comprise a quality website?
There are some essential factors that make up a quality website. It should be clean, organized, easy to use and navigate through, provide clear and concise content, be functional, and help motivate users to interact with your business. When designing your website, you must provide all possible contact information—such as hours of operation and social media profiles—clearly in order to help your website's visitors get in touch with you. A visually appealing website that helps provide users with the information they require from you will go a long way and help you stand out from the rest of your competitions. 
A quality website should fit the dimensions of and function well on all types of browsers, be it on your PC or your mobile. And, since the number of people using the internet on mobile devices is increasing—4.8 billion users globally—it is essential to create a website design that is optimal for viewing on mobile devices.
Your website design should also be free of any glaring errors. When creating content, checking for spelling or grammatical errors, any mismatched or blurry images, mismatched fonts, or unreliable sources will help your readers know that you put in great effort to provide them with reliable content. 
What are some of the best website design and development practices for 2021?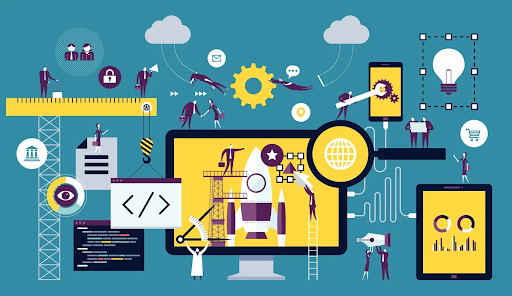 In order to create a website that will help your business thrive in today's ever-competitive market, you should ensure to keep up with the changing trends and follow some of the popular website design and development practices for 2021.
Chatbots: Chatbots are software applications that can help users initiate conversations, wither online or through the text-to-speech feature, about products or services. These software help businesses provide a line of contact to your customers before connecting them to a human representative. 
According to Grand View Research, the global market size for chatbots is expected to rise over $1.25 billion by 2025. These are helpful to both small businesses and large enterprises to engage and transform their methods of social interactions. 
Using chatbots can help your company collect information from visitors in real-time while keeping it engaging. This can help you do away with the hassle of using long forms and questions. It can be a great alternative to be installed across contact points as it can help resolve queries faster and make the entire process quite seamless.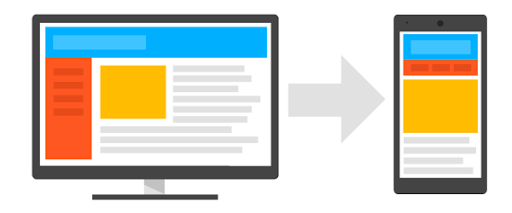 Mobile-friendly designs: Creating interactive website designs is imperative today. Mobile internet traffic has overtaken desktop traffic. A total of 92% of the total users access the internet through a mobile device. Therefore, it is important to check various factors of a mobile-friendly website design, including the placement of the navigation bar, menu, and also contact buttons with a commendable user interface. This helps users find whatever they need. A clean, well-designed website will help your company appear as even more reliable.

Choosing attractive colors: The color choices you make for your website's design are more important than you would consider them to be. Refraining from choosing safe colors has been an increasing trend being noticed for the past few years. Website designers are now choosing colors that help attract attention and have a higher chance of impressing first-time and existing visitors thereby leading to higher conversion rates. 
Using the right colors as part of your website design allows you to evoke specific mindsets among users. It can help you reach out to your audience and connect to them regarding various trending topics. Colors and understanding the ways your audience reacts to different color palates are important ways through which you can get your business to stand out from the crowd and positively connect with existing and potential clients.
Another effective technique is to choose a color scheme that fits your branding strategy. Studies have shown that products are judged in less than 90 seconds. If you consider your website as a product on the online market, you must, therefore, try and use the right combination of colors that would fit your marketing strategy. Moreover, the same study found that around 90% of a user's first impression and judgment is solely based on colors.
When choosing a color that reflects your branding strategy or your brand, you can start by referring to your logo and checking if the colors on your website fit with your brand's image. Research has found that choosing the right colors can help increase brand recognition by around 80% For example, if you think of any of the global brands such as Starbucks. The moment this name is mentioned, you get an image in your head; it may be the logo or your favorite store. Since the design choice matches their logo and brand, consumers are able to associate with it. By maintaining consistency, your customers will be able to distinguish your brand among others.
Minimalistic designs: Mixing bold colors with minimalistic designs will help your website's quality increase manifold. Using visual elements that stand out in contrast to other colors will help enhance visual elements by reducing any strain on the eye. Dark themes have been found to be better for OLED screens as they combine utility and aesthetic appeal. Moreover, these themes also help save power and extend a screen's lifespans.
Content requirements: Studies have shown that around 75% of people never scroll past the first page of Google. Therefore, when creating your website design, you must try and create dynamic content to help your users, both existing and new ones, about how your website will be able to help them. 
After all, content now drives businesses and many consider content to be king or a queen of the industry. Even if you have a specific target audience demographic you intend to showcase your business to, there will be different segments within them. You must strive to create content that would be of a neutral tone and successfully connect with your audience's diverse interests and change these content types based on their expectations. Your content could also reach your audience through different types of advertisements as well. These will not only help generate revenue for your business but also get your message and information about your services out to your audiences.
Moreover, it is important to not fill your page with more than the required number of texts. We understand that it is a requirement to let your users know about you, your company, your brand, and even your products. It is, therefore, essential to convey your message with a few words. Shorter sentences are easier to read. If you bombard your website visitors with text all over the screen, they will not feel the need to engage with your website. The same hold true for paragraphs. Although blog paragraphs should be broken into small ones to facilitate better reading, home page paragraphs are advised to be kept to a few sentences. You must also start your paragraphs with new information as a reader will then know if they would have to read that paragraph. Eliminating unnecessary text on your pages will reduce the clutter and help your website's design appear to be neat and appealing.
Using call-to-action phrases: It is crucial to make your call-to-action (CTA) phrases clear and obvious. These should not be buried and need to be big, bold, and stand out in order to persuade your visitors to take action on your website.
It has been found that only 47% of websites include a call-to-action button that can be spotted in less than three seconds. CTA buttons help increase the chances of conversions and generate traffic to your website.
Maintain consistency for CTA phrases: If your message is the same on every page, your CTA should be the same as well. People will always tend to browse around on your website for a bit before taking any action.
For example, if you own an e-commerce website and have a different CTA button on each page, a user will not be provided with the necessary reinforcement to convert. There are many leading websites that tend to follow a minimalistic approach when it comes to adding a CTA to their pages. With the least amount of words and a higher focus on images, they are able to build a better brand image in their consumer's minds. Due to the consistency maintained with the CTA on every page, a company is able to reinforce actions with familiarity on its website. However, this website design practice must not be limited to CTA phrases but to all possible reinforcement factors available to help with the conversion rates.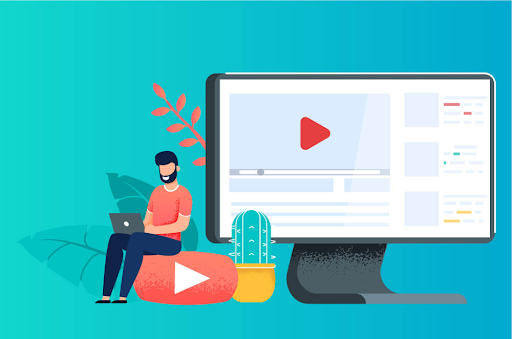 Video content: Videos are a very effective way to attract your audience. But why is it a website design practice to be followed, you may wonder? Well, as it turns out, there are quite a few compelling reasons for that. As per a report by Cisco, it has been estimated that by 2022, around 82% of global internet traffic will come from video streaming and downloads.
Since videos are very engaging and provide bite-sized information in creative formats. This will, any day, trump reading paragraphs and pages filled with text. When choosing to create and add a video to your website design, it is important to have a high-quality and creative video that will help your users view and engage with your website. 
Instead of writing paragraphs to explain your business' features, you can show attractive visuals to them. It will help them consume content and understand more about your business in a short amount of time. For example, your website sells beauty products such as creams, lipsticks, and other similar products for women, and you operate on a subscription model and deliver products to your consumers on a monthly basis. So, instead of explaining all of these products in detail on your home page, you could simply add a picture of these products and insert appropriate call-to-action phrases using attractive fonts. This will help you get your message across without consuming your customer's time. Moreover, it will help increase your conversion rates as well.
This helps you get some room to adjust accordingly. The videos you create need to be attractive but not seem annoying. It should help convey your features, the products you offer, your accomplishments, or anything else that you wish to act as a sort of a greeting to your online store. These introductory videos, should you include it as part of your website designing process, should be of short loading times; this is because longer loading times will discourage users from staying on and interacting with your website and leave it.
Using augmented and virtual reality (AR and VR): It has been estimated that the total spending on augmented reality and virtual reality will grow by around $215 billion by 2021. With AR being readily available, website designers and developers are now at an advantage because they will be able to leverage this to their advantage. Incorporating this in your website design will help you find affordable options that will significantly enhance a user's browsing experience. 
Moreover, with virtual and augmented reality plugins available, web designers can add 360-degree and videos that can enable users to apply certain filters to their websites. It has been found that AR and VR are excellent tools to help boost audience engagement. Moreover, these tools also help increase empathy between users, products, and businesses as a whole.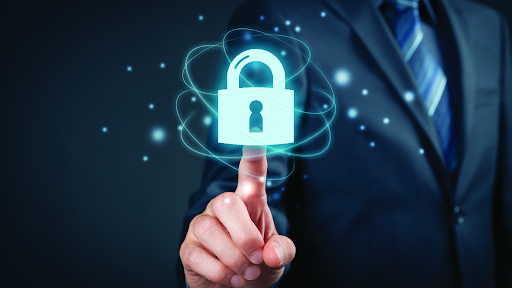 Cybersecurity: A report by Cybersecurity Ventures, estimates that global cybercrime damages could amount to around $6 trillion dollars by 2021. With cybersecurity and data privacy laws becoming more stringent, it is important that your website is secure. 
As companies tend to store sensitive and confidential information on websites, they must ensure to keep it all safe. As per the General Data Protection Regulation (GDPR), the principle of Privacy by Default mandates that a user's information must be protected without their input. The website developers are, therefore, liable to incorporate consumer privacy principles into all website design and development projects along the way.
Simplify the navigation bar: When a user visits your website, they should not find it difficult to find what they are looking for. If the navigation bar is quite complicated, they would not stay for long on your website and may not return to your website in the near future as well. This could adversely impact your conversion and traffic rates. 
As the competition is quite high, creating a complex navigation bar would just do more damage than good; as all they would need to do is leave your website and check on the next available result. Many websites have the main navigation menu positioned horizontally at the top of each page. If this menu is placed somewhere else, it will tend to confuse your visitors. Moreover, placing fewer options in the menu drop-down will also be beneficial. Otherwise, it would be difficult for people to decide or find what they need. This concept is also known as Hick's Law—The time to make a decision will be longer if the number and complexity of choices increases. 
Having a complex navigation bar or menu options will hamper your overall conversion rates and could hinder the traffic that you would want to generate for your company's website. Therefore, it is important to create a website design that is simple and neat enough to persuade users to stay on and take action on your website.
Prioritizing SEO: A majority of internet experiences begin with a search engine. Therefore, optimizing your website for search engines becomes a priority when designing and developing a website. Optimizing your website, both for desktop and mobile, will help you even rank organically on search engine results pages (SERPs). The more relevant your website and its design would be relevant to your brand and the keyword you have chosen, the higher would be your conversion and clickthrough rates. 
Your website design choices ultimately impact the overall success rate of your company's site. Although every website can be improved and developed as per the trends, following some of the best practices when designing or developing a website is necessary.
Moreover, checking the requirements of your target audience and using the essential elements when designing your website will help you create a checklist. This will help make sure that your website meets your marketing requirements and is ready to be a storefront for your company.