Twitter Rolls Out 'Fleets' Messages Globally
December 5, 2020
Article Overview
10min read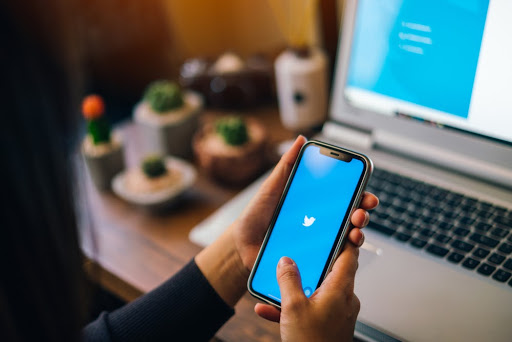 Recently, Twitter launched Fleets, its version of Stories to its users. This disappearing tweet feature that lasts 24 hours encourages more users to become more active by allowing them to join the conversations in a new way.
Twitter Fleets
Since its conception in 2006, the popular social media platform has become an avenue to openly voice out opinions and raise awareness of certain issues. Still, several Twitter users prefer to read tweets and follow threads instead of actively posting a tweet themselves.
Some individuals also hesitate in microblogging as it may have repercussions on their online credibility. Due to this reason, many tweets are still left to be in drafts. However, to avoid this situation and to make it more comfortable for users, Twitter has been working on Fleets, an easier way for people to tweet or talk about what's happening.
Fleets, the new tweeting feature, which was first announced earlier this year and tested in various markets around the globe – including Brazil, India, Italy, South Korea and, Japan – is available now on any mobile Twitter user, regardless of where they live or what device they are using.
In fact, the testing helped the company to gather data from numerous feedback which confirmed that Fleets helped new Twitter users to ease into posting their fleeting thoughts and opinions. It also showed that the number of existing users' tweets tend to experience a boost in number. This is mainly because Fleets messages stick around only for 24 hours and will disappear afterward.
Fleets – which will be located at the top of the Twitter timeline – will allow users to post text, photos, and videos to Fleets directly, or share tweets into Fleets and post their reactions. Unlike regular tweets, Twitter users are able to customize their Fleets with various background and text options. The company also says that more formats and creative tools will come to the product soon.
Sharing a Tweet in a Fleet
To share a Tweet in a Fleet, follow these steps:
1. Tap the "Share" icon at the bottom of the Tweet and tap, "Share in Fleet" option.
2. Now, add what you think about the particular tweet with some text or emojis.
Fleets will be releasing Stickers and live broadcasting very soon.
As the Fleets are located at the top of a user's home timeline, anyone who can see their full profile can see their Fleets there too. Similarly, anyone who can send you a Direct Message (DM) can reply to your Fleets too- much like how Stories work on other platforms.
To reply back to a Fleet, tap on it to send a DM or emoji reaction to the author. Remember that replying or reacting to a Fleet starts a conversation in your Direct Messages. Users can see who views their Fleets, by clicking the 'Seen By' text at the bottom. It also shows accounts with protected Tweets.
Fleets Must Abide By Twitter's Rules
Just like Tweets, Fleets must also follow the same Twitter Rules.
If you want to report a Fleet or mute the account posting the Fleet, simply tap on the 'v' icon found at the top of a Fleet. If a reported Fleet breaks the company's rules, Twitter will take necessary action. 
However, if you Fleet a Tweet with a label, disclaimer, or warning, it will carry over to Fleets and in some cases, you may need to tap through a warning before you're able to view a Fleet.
Based on user feedback, Fleets will be updated over time with new features. However, along with Fleets' global expansion, Twitter also announced an update of its voice tweet feature that enables users to record a snippet of audio to include in a tweet.