TikTok Tests A "Learn" Tab To Boost Educational Content
December 7, 2020
Article Overview
10min read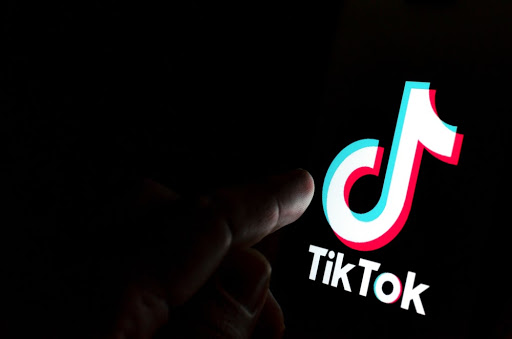 TikTok, a video-sharing social networking service owned by ByteDance is testing out a new 'Learn' tab on the home screen. This gives users quick access to educational and how-to videos. The tab is featured prominently alongside "For You" and "Following" at the top of the home screen.
'Learn' Tab Boosts Educational Content on the Platform
As people around the world continue to shelter at home due to the pandemic, communities on TikTok have come together to offer levity, positivity, and basic human connection with creative, light-hearted, wholesome, and fun content. 
TikTok was also inspired to see how communities welcome a range of enriching ideas and content as well. One such thing that got TikTok's interest was the rise in educational, instructional, and motivational videos alongside the memes and artistry, as it indicates a growing interest in content creation that makes learning more enjoyable.
Informative and educational how-to videos have been some of the most popular content that has caught the attention of audiences so far. Though over the years, YouTube pioneered in such content, the upstart video app TikTok is also getting in on the action, too. 
TikTok's new 'Learn' tab is a place where viewers could discover how-to and informative content posted by users. This takes them through diverse areas of learning such as making food, producing art, scientific processes work, and more. For users who want to explore more of TikTok rather than just watching the latest TikTok challenges, they can head to the Learn tab to get some much-needed enlightenment.
Not The First Time
This is not the first time TikTok has been involved in educational content. Earlier this summer, the social media platform came up with an education-focused initiative, #LearnOnTikTok, which was an effort from the app's end to incorporate educational content on the app. Funded through the company's $50 million creative learning fund, TikTok has partnered with a slate of premium creators including Bill Nye, Neil deGrasse Tyson, and José Andrés to bring inspirational and informational content.
In addition, talented users are also regularly contributing to #LearnOnTikTok, by posting their own tutorials on makeup, science, cooking, and more.
The new tab seems to be an expansion of TikTok's #LearnOnTikTok program. The company stated that the reception they got from the community shows that people are eager to #LearnOnTikTok and to support the growth in creative learning, TikTok is finding additional ways to showcase the rich offering of instructional content that is thriving on the platform. 
It is developing a learning portal for attracting users to the app's vast library of educational content that will give insights, tools, and best practices on how to create quality content on TikTok. So, it seems like the Learn tab might have been a test of how that will look and work. 
A Big Investment 
TikTok dedicated $50 million to a creator fund with an aim to promote educational videos, and a massive $5 billion educational fund as part of a deal to prevent getting shut down in the U.S. over national security concerns. 
Some users in the UK have been able to access the 'Learn' tab by tapping on a light bulb icon that appears on the top left of the screen, instead of tapping on 'Learn' text. However, this feature is in its testing phase and has disappeared from the app. 
But its brief appearance allowed users to preview what's to come. Appearing for only a limited number of user, the feature is still on Beta in Canada and in the UK.
Apart from its self-referential audience-created educational videos, TikTok is the best platform for learning dances, the latest song-based memes, watching comedic fails, and so on. Over the years, the company was able to create an image as a go-to platform for learning more serious things and with the latest initiatives like #LearnOnTikTok or 'Learn' tab they are trying more.
These new initiatives could be highly helpful and could help connect more young audiences to valuable and important scientific content. This is similar to the steps the platform has taken to provide the latest updates and information on COVID-19 and the US Election.
A well-reputed social media agency can help your business capitalize on the growth you need by developing a fully managed TikTok advertising strategy, consulting, ideas, implementation and production.