Social Media Advertising: Types, Costs, And Tips
June 6, 2020
Article Overview
10min read
No matter the size of your business, having a reliable marketing strategy is quite essential. And if you are looking to reach out to a new group or interact with your target audience, social media advertising would be a great option! 
Social media advertising, as the term suggests, is the use of social media platforms to connect with your audience in order to build your brand's image, increase your sales, increase traffic to your website, and so much more.
The process of social media advertising involves publishing high-quality and relevant content on your social platforms, interacting with and leveraging your followers, and analyzing your results. We understand that it can be a difficult step to move from an organic marketing strategy to invest in this type of advertising strategy. Therefore, it is important to understand all options available for your business.

In the following article, we provide a brief insight into the various types of social media advertisements and how you can use these to achieve your desired online marketing results. 
Types of social media ads
All major social platforms offer advertising options; however, this does not mean that investing in all of them will give you the same results. 
When considering the type of social networks to use for advertising, there are certain factors, such as the following, that will help you understand the ones that will be right for your business.
Social platforms that will perform well with organic content. Social media networks where the content you post will attract followers for your company will obviously be a great choice. These platforms also will be beneficial for your social media advertisement campaigns.

When choosing a type of social network, it will be helpful to understand the networks that are popular among your target audience. For example,

Pinterest

has a higher number of female users as compared to male ones. Moreover, if you are targeting a younger crowd, social media platforms such as

Instagram

or

Snapchat

would be a better option. 

You must also ensure to check the social media networks that are fit the demographic needs of your company as this will help you know where to invest your advertisement budgets.
According to Global Media Insights, it was found that, in 2020, a whopping 98.98% of the population in the UAE are active social media users. This trend showed that there was a 6.3% increase in the total number of social media users as compared to 2019. They have also listed the popular social media websites among the users. This has been highlighted in the image below.
Knowing which websites to target and the tone and content type required to be used for each can help you efficiently run and promote your advertising campaigns.
In the following sections, we list the types of advertisements provided by some of the major social media platforms. These can help you understand where you can start and run successful social media advertising campaigns.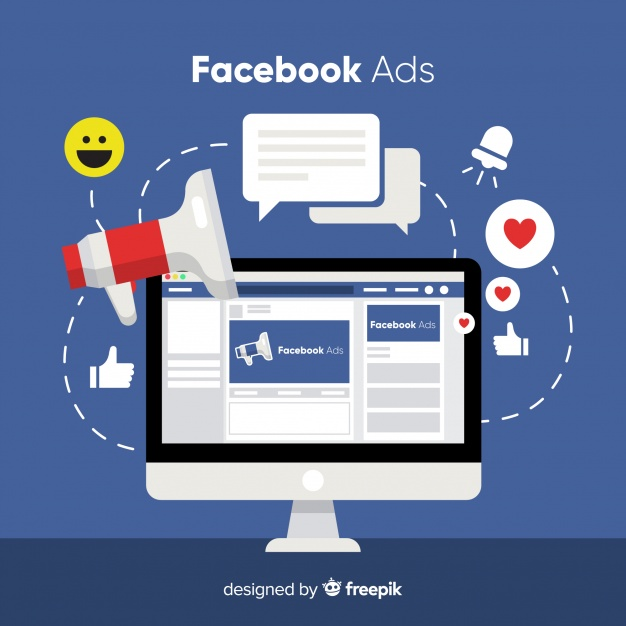 Advertising on Facebook can help you achieve at least one of the following three broad types of campaign objectives: 
Awareness:

To help you build brand awareness and increase its reach
Consideration among your audience:

To increase traffic to your website, increase community engagement, encourage your followers to install applications or increase video views, or encourage your followers to communicate with you using

Facebook Messenger

. 
Conversion:

Generate online conversions and enhance sales and traffic on both online and offline stores.
Facebook is quite popular as noticed in the above sections, with 7.7 million users in the UAE alone, as it offers detailed targeting options. This makes it a great choice to start with social media advertising.
In the following sections, we aim to provide a brief insight into the different types of advertisements being offered by Facebook.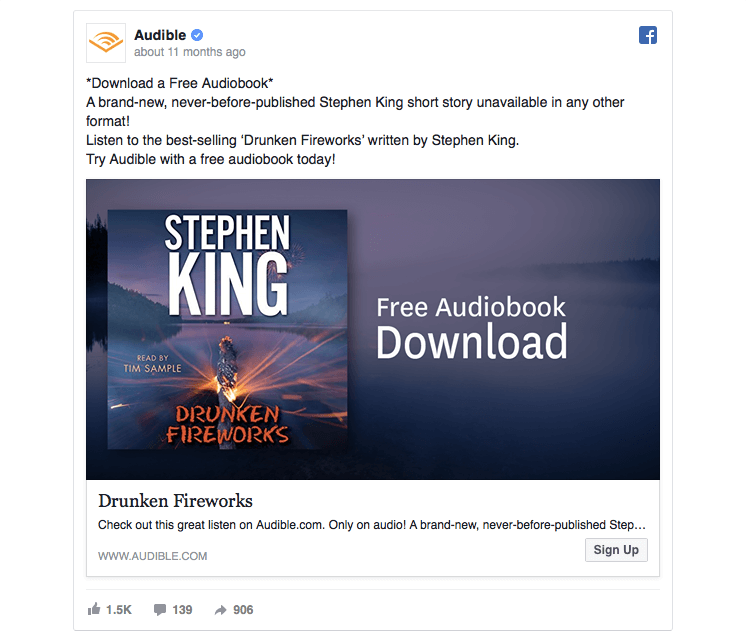 Photo ads: In this advertisement type, Facebook Photo Ads allow users to add a photograph, inclusive of 125 characters of text in addition to a headline and a link description. These advertisements may also include a call-to-action phrase or button like Shop Now or Send Message.
You can create your advertisement through Facebook Business Manager or simply promote a post using an image from your Facebook Page. This type of ads work really well to help showcase new products or services. This can help acquire a higher number of followers to your account and increase your brand's reach.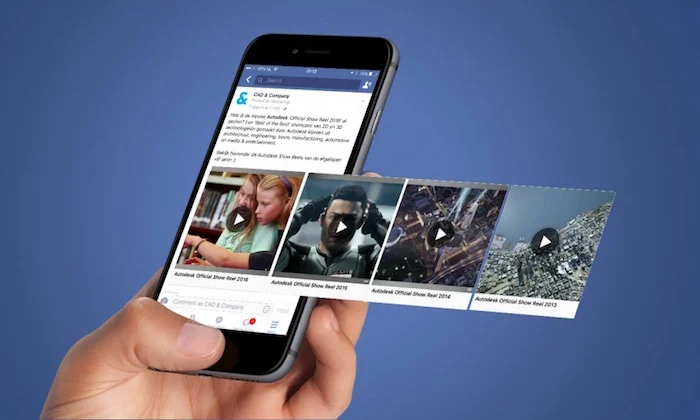 Video ads: Facebook also offers video advertisement options ranging from short, mobile video ads to up to 240-minute promoted videos meant to be watched on desktop. As of 2019, over 84% of marketers have used Facebook Video as a marketing tool. Moreover, as of 2022, over 82% of global internet traffic will come from video streaming and downloads. 
With multiple options available, it is important to define realistic marketing goals for your company and understand your target audience and the type of video content that will flourish. Video ads can be a great way to reach out to your existing or new target audience. You can simply start by using compelling visuals and engaging content for your advertisements. It has been found that shorter videos have higher engagement rates; however, if you have a compelling message, you could try creating longer videos.
Businesses, no matter how big or how small, have found that video ads help acquire a higher return than advertisements without any video.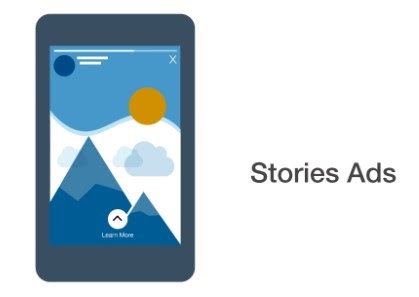 Stories ads: These advertisements appear in a full-screen format where photos can be displayed for about six seconds and videos for up to 15 seconds. However, it is important to know that Facebook Stories last only for 24 hours; therefore, even though you will be investing your time and energy in creating ephemeral content like these, creating relevant and easy-to-understand Stories ads will help enhance your brand's reach.
Stories are a great way to get your message out and showcase your products and services and even let your audience know that you have a sale or are offering great deals on your online or in your offline stores. 
Carousel ads: A carousel ad by Facebook allows you to include around or up to 10 images or videos with their own link all in one advertisement. These social media advertisements work well and help showcase different features of a product or explain a step-by-step process of a service. This allows businesses to present multiple products at the same time.
Using different elements in your carousel advertisement to present a compelling or engaging story can help you reach out to your target audience efficiently.
Slideshow ads: A slideshow ad comprises a video from several static images including your own images or stock images provided by Facebook. Slideshow advertisements offer the motion of a video but do not require any video-specific resources to create it. If you are unable to try video ads for your business but want to post something more beyond static photos, Slideshow ads are a great choice. This type can help you showcase your products in a creative and colorful way.
Collection ads: A collection advertisement helps to highlight your products in a consumer's Facebook feed. This type of social media advertisement includes a cover picture or video and other product images with pricing and other details. This helps consumers learn more about your products and services without them leaving the Facebook website or application. Collection ads help provide users with a hassle-free, in-site experience; this type has been found to work especially well for brands related to retail and travel industries.
Instant Experience ads: Formerly known as Canvas ads, Instant Experience ads are full-screen, interactive advertisements for the mobile application feeds. An Instant Experience advertisement can include up to 20 images or up to 2 minutes of video. You can even include a call-to-action button with up to 30 characters of text. Instant Experience ads also include interactive features such as tilt to pan. Instant Experience can also be used to collect customer or lead information using instant forms. This can help you generate newer leads and interact with your existing customers. You can use this type of social media advertising to acquire better leads for your company.
Messenger ads: Messenger ads are simply those advertisements placed on the home screen of the Messenger application. This can be used to encourage people and customers to connect with your business using the Messenger; moreover, you can also link this to your website. You can use Messenger ads to communicate with your customers and provide a personal touch for your business. This will help you relate to your audience on a more personal level while being professional.
Besides these types, you can also use Lead generation ads. This type of social media advertising comprises mobile-only ads that include pre-populated forms. Lead generation ads help you encourage your customers, both existing and new, to carry out some of the following tasks:
Request a free trial

Ask for a free quote

Sign up for your company's newsletter
This method is a great choice if you are looking for leads for your sales team to enhance your online sales perspectives. However, it is important to request a minimum amount of information as this will help you process your leads effectively. 
These are some of the advertisement options that Facebook offers. In the following, we describe the types of advertisements offered by Facebook-owned Instagram.
Instagram ads
Instagram is a subsidiary that is owned by Facebook. It, therefore, comes as no surprise that Instagram ads support the same campaign objectives as Facebook ads—awareness, consideration among the audience, and conversion. Considering the demographic, Instagram is widely popular among millennials, and this trend is visible right here in the UAE. Instagram also features four similar types of advertisements such as the ones offered by Facebook ads. We have described these types of social media advertising methods in brief in the following sections. These can be created for Instagram's feed or even Instagram Stories.
Photo and video ads: Your photo or video advertisements appear just like a regular Instagram post except that it will state that it has been Sponsored on the top right. Depending on your campaign objective, you will be able to also add a call-to-action button on your advertisement. It is important to ensure that your photo and video ads are consistent with the organic posts that you share on Instagram; this will help users that the advertisement is from your brand. 
You can also try using the same content and try posting video advertisements against photo ads. Companies have reported an increase in leads of up to 45% when they used video ads with the same content as a photo ad.
Carousel ads: In an Instagram carousel advertisement type, viewers and users can swipe to scroll through different images to check out various products and services. When creating a carousel ad, it is important to ensure that similar images and a consistent bar of text are used across each picture to help tell a consistent story. Moreover, just like the rest, it is important to use a consistent style across your posts and advertisement types so that your brand is given an identity, and users will be able to actively identify it.
Carousel ads allow businesses to showcase up to 10 products or services in one ad. This can help you get your audience acquainted with your services and be able to contact you.
Instagram Stories ads: Through Instagram Stories advertisements, marketers can use photos and videos that can last for up to 120 seconds long. These advertisements get displayed in a full-screen format between people's stories. You can even consider adding interactive elements to your story in order to be able to encourage your audience to Swipe Up. Companies have found that Stories with elements, such as a poll sticker, found that there was a 20% lower cost per video view. 
You can try leveraging Instagram Stories to your benefit as this social media advertising strategy can help you reach out to a larger group of an audience using one cleverly crafted post or video. 
In the following section, we explain how Twitter ads could be used as per your business'requirements.
Twitter ads work toward helping companies achieve five different types of business and campaign objectives:
Website clicks:

By promoting

Tweets

with

Website Cards

, you can encourage users to visit and check out your website. For this, you will be charged per click.
Tweet engagements:

Through this, you will be able to attain the goal of starting conversations about your brand or products. You will be charged for the initial engagement costs.
Followers:

You can promote your Twitter account and pay for every follower that you acquire.
Awareness:

You can promote your Tweets to a larger group of audience and pay for every impression (click-through rates).
Application installs:

Through this, you will be able to pay per click every time aa user opens or installs your application.
Twitter offers two main ways for brands to create advertisements on their platform. These have been explained in brief as follows:
Twitter Promote: With Twitter Promote, Twitter automatically promotes Tweets to your specified audience. This feature promotes your first 10 daily organic Tweets; however, you should ensure that they pass the Twitter quality filter. It also promotes your account to help attract new followers. Twitter Promote helps you focus on up to five interests and metro locations; once you have selected the ones you require, you can let Twitter do the rest of the job for you.
Twitter Promote could cost around $99 USD per month; however, in the UAE, there are many reliable social media advertising agencies that can help you with this task. Twitter Promote will help accounts reach out to around 30,000 additional people per month and acquire an average of 30 new followers.
Twitter Ads campaigns: With Twitter Ads campaigns, you must first start by choosing a business objective that supports your business goals. You can attach your website card to your advertisements to provide users with the ease they need when checking out your products and services. It is important to run separate campaigns for mobile and desktop users in order to get the best conversion rates. 
Twitter, however, recommends that you avoid using hashtags and @ mentions in your advertisements so that your audience does not click away.
In the following section, we explain some of the common types of ads offered by YouTube.
YouTube Ads can help companies work towards business goals such as the following:
Create ads to acquire leads

Enhance and improve website traffic

Increase awareness about a product or brand

Expand your reach through advertisements
In the following, we have listed some of the popular ad formats available on YouTube. As YouTube is owned by Google, you would require a Google AdWords account to create ads on YouTube.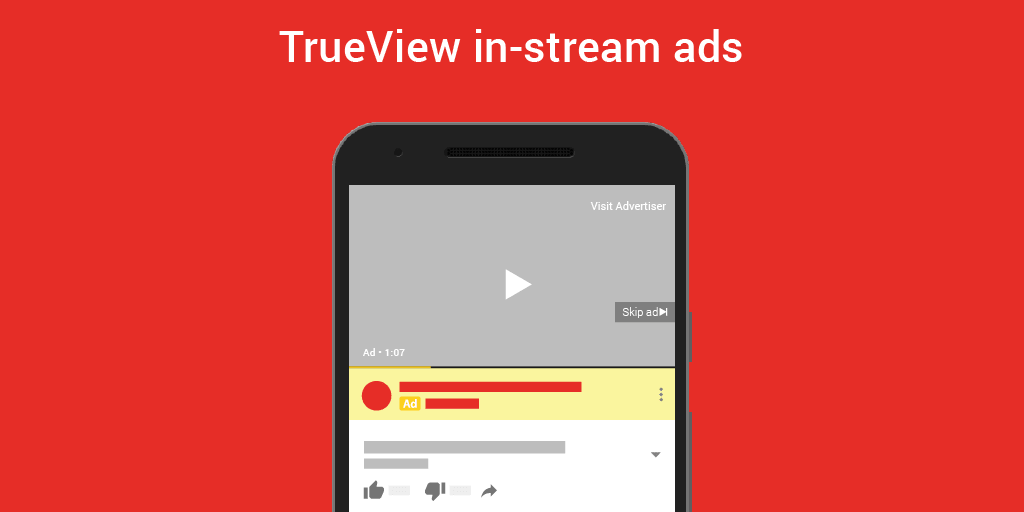 TrueView Ads: These advertisements automatically play before, during, or after videos on YouTube. They can also appear in other places of Google's display network, such as apps or games. Users can get an option to skip your ad after five seconds, and the recommended video length is 30 seconds or less. However, if you have a compelling story with great visuals to offer, you can run a longer video. We, as users, don't always watch the advertisements and tend to skip them. However, a skipped ad can still increase the chance that someone will visit or subscribe to your channel by around 10 times. Therefore, it is essential that you get your most important message and brand description in those unskippable first five seconds.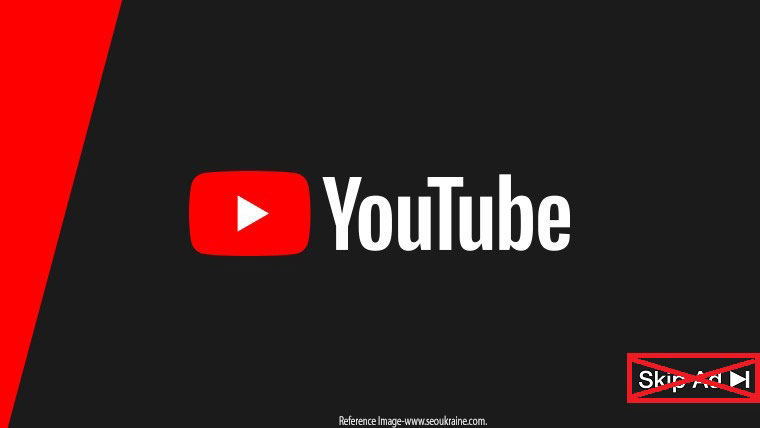 Non-skippable YouTube ads: These types of advertisements appear either at the beginning of a video or at the midpoint of a video that is at least 10 minutes long. These advertisements last for a maximum of at least 20 seconds and these cannot be skipped.
It is important to note that just because users are unable to skip the ads they will watch or conversion would take place. You have to ensure that your audio and visual message is interesting in order to acquire better leads for your website.
Bumper Ads: These types of social media advertisements are also unskippable but they last for a maximum of only 6 seconds. They generally appear towards the end of YouTube videos. However, you must ensure to follow a few tips such as starting with a strong visual, stick to one message, and leave enough time for your call-to-action phrase to appear. It is important to not overdo in these 6 seconds as your efforts could all go to waste.
These are some of the popular social media advertising types offered by popular social platforms.
Social media advertising cost
The cost of social media advertising campaigns could range from just a few dollars per day to even multi-million dollar campaigns. Advertisements on most social networks are sold in an auction format. You can start by ensuring to set a maximum bid for your required target result (such as a click) or a maximum budget per day. There is no fixed cost for social media advertising. As you start creating your ad, the ad manager interface you use will help provide a recommended bid based on your set goals. You will generally have to pay using any of the following methods: 
Costs per click (CPC)

Cost per conversion

Costs per 1000 impressions (CPM)

Costs per video view



Moreover, several other factors, such as the following, could impact how much you will have to pay for a social media advertising type excluding what your competitors are bidding: 
The quality of your advertisement

Your overall campaign objective

The type of audience you intend to target

The country you aim to target for your ad

Time or the year and even time of the day you intend to advertise

Your placement within the social network
Such factors could affect the overall spending on social media advertising. You can also avail of the services of a social media agency to help you with the same. Doing so will provide you with a fair insight into the budget you would have to set for social media marketing.
Social media advertising tips
The following tips aim to help you set realistic marketing goals for a specific period of time. This can help you know where to start when creating an ad. 
Knowing the business objective you intend to achieve: Understanding the business objectives you intend to achieve with your advertisements is critical. In the sections above, we have listed some of the objectives that the different social media advertising types that can help you decide the social media platforms that will suit your company's marketing needs. This can even help you create a definitive strategy.
Understanding your target audience: It is important to know your target audience in order to use the right platform and content to leverage these platforms for your company's benefits. Moreover, micro-targeting your advertisement campaigns is one of the key benefits of using social media advertising. Using the correct elements available to your company's advantage will help our brand stand out from the rest of the competition.
Promote your ads: You are likely to be posting content on your social platforms almost every other day. Some of these posts may achieve a higher number of clicks while others may not. Therefore, you must track the ones that are receiving a higher number of hits as these are the ones that will be the best places to promote your ads.
Pay for what matters: In order to control your budget and spendings on advertisements, you must decide if you would want your website to receive impressions or engagements. For instance, if you pay every time someone clicks on your ad (impressions), the final payment cost could differ. However, if you only want your target audience to engage with your website, you will not have to pay or engagements that are not relevant to your business. 
Both engagement and impressions campaigns can be quite valuable for your business. You must ensure to choose the right one that will align with your business requirements. You can use social media management tools to track relevant metrics to make the most of your advertisement campaigns. 
Designs your ads considering different devices: You must create your advertisements considering different device dimensions. There are millions of active social media users in the UAE alone. This makes it essential for businesses to create their ads that are compatible with any device. This will not restrict your brand's reach and ensure that your brands are reaching the audience you intend to target. Using attractive content and relevant images will be beneficial in the long run.
Social media advertising: A beneficial way
Social media advertising has been a boon to many types of businesses. Although it has its fair share of cons, but using social media to advertise has only enabled companies to showcase their products and services in a creative way to their audiences. In a world where trends are becoming obsolete with every passing day, marketers should ensure to find ways to stay ahead of their competitors and reach the screens of billions out there; and social media advertising can help you in this endeavor.