Restaurant Trends You Need to Try in 2021
December 11, 2020
Article Overview
10min read
It is safe to say that the food industry hardly ever remains the same. Instead, it is a constantly shifting and thriving industry that keeps rising in value. It is for this reason that hospitality consultants recommend reviewing the existing restaurant model and concept every couple of years. Such a move will help restaurants modernize and appeal to the customer's ever-changing needs. 
As we reach the conclusion of 2020, let's take a look at the trending restaurant concepts that will define 2021. 
Healthy Eating
2019 and 2020 saw a rapid shift as customers swapped their plates for bowls. Healthy options like Poke bowls, Buddha Bowls, and other healthy menu items broke out in popularity. While consumers have largely moved away from bowls, the emphasis on healthy dining remains.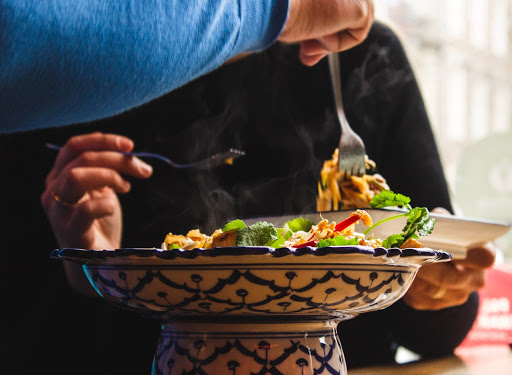 Studies have indicated that younger generations are comfortable with paying more for healthy meals, especially options that have buzzwords like organic, natural, and GMO-free. All this indicates that adding healthy items to your menu in 2021 is an effort that will pay off. 
A Shift To Smaller Menus
Variety in the menu is key to a happy dining experience. But, when taken too far, it can be detrimental to your restaurant's bottom line. By focusing on quantity, restaurants tend to forgo quality while leading to longer wait times and higher food costs. 
Major restaurant chains are now cutting back on long menus, instead, focusing on smaller concise menus that feature best sellers and the most innovative items. A shorter menu design ensures you perfect your best items and reduce food costs and food waste thanks to a leaner inventory.
Rise In Virtual Kitchens
Virtual kitchens, also known as ghost kitchens, have been slowly picking up in 2020 and the trend looks to explode in 2021, especially in a post-pandemic environment. Ghost kitchens function without a dining space – such a concept focuses on delivering quality meals through third party delivery options or through an in-house delivery service.
Among the numerous benefits of this are the lower overhead costs while also saving costs due to the lack of service employees. However, to succeed, it is important to have a very strong online presence paired with a good website and app. 
Contactless Dining 
With a virus that spreads through contact, contactless dining has come into play in this new world. Customers no longer prefer touching a physical menu or coming into contact with servers. To survive this, restaurants must add new technology that enables contactless dining.
For example, allowing customers to view the menu on a tablet or through their smartphone using a QR code is a good starter. This could also be a good starting point to upgrade your existing system. In a study on dining technology, 73% of those surveyed indicated that they would prefer more technology included in their dining experience.
Aspects like the food quality and good customer service never fall out of fashion but emerging trends are always an exciting way to spruce things up and increase footfall to your restaurant.   By analyzing the market and spotting trends early on, restaurant owners will be able to increase revenue quickly.