How COVID-19 Will Impact Restaurant Design
December 17, 2020
Article Overview
10min read
The coronavirus pandemic has shifted the norms of day to day life across the world and that includes the hospitality industry. Drive-thrus are now increasingly popular while digital ordering has become the defacto option for all meal orders. 
As a result of these new trends and priorities, restaurants and franchises must consider revamping their restaurant trends to reflect the changes.
Increased Priority For Drive-thrus
Restaurant consultants believe fast food and other quick-service concepts will see better success by expanding drive-thru facilities and adding more takeout counters to their restaurants. Restaurants must also consider if indoor dining space is required anymore. If there is a need for dining space, outdoor dining is recommended where the fresh moving air reduces the possibility of coronavirus infection.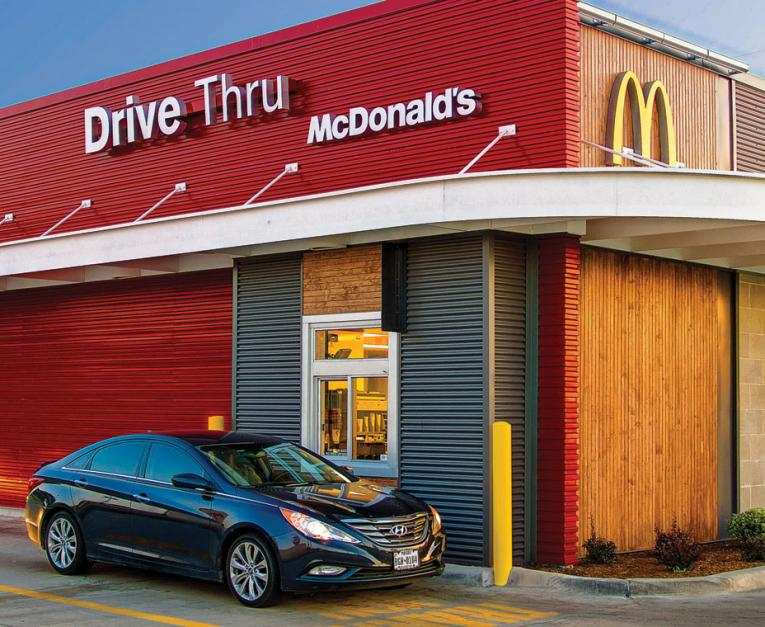 In cities, outdoor dining may well be the only option. Restaurant owners should seek inspiration from Burger King's new concepts which feature three drive-thrus and smaller restaurants. One of the concepts completely removes indoor dining space and adds a conveyor belt for contactless food delivery to the counter.
Focus On Online Ordering
For restaurant branches that see a lot more sales through the website or app, it may be a wise decision to do away with dining spaces. In the last quarter, almost 50% of US franchise Chipotle's sales came through digital channels. To reflect this shift, the franchise has now opened a location with no dining space.
Instead, consumers order ahead through third party delivery options, the website or app. This reduces queues at the branch and minimizes contact between employees and consumers. In addition, this approach requires less space which can help restaurants in city neighborhoods – where real estate can be costly.
Streamlining The Drive-thru Process
Similar to others, McDonald's is focusing on drive-thrus but is taking it a step ahead. The fast-food brand is looking to improve serving speeds, hoping to create return customers with quicker service. Some of the changes unveiled include automated order-taking systems and express pick up lanes for those who have placed an order online or on the app. 
A simplified menu and menu design are said to be in the works which are rumored to cut down the order process time by 30 seconds. The franchise is also looking into creating restaurants with no seating space, instead, using the space for parking and drive-thru lanes.
Subtle Social Distancing Measures
Currently, most social distancing measures in restaurants are functional but hardly aesthetically pleasing. In the future, it is likely that restaurant designs will look to implement social distancing through more subtle measures. One example could be where bar tops and counters become longer in width. 
For sit-down restaurants, moving away from soft surfaces like carpets, drapes, and cushions and porous surfaces like wood to nonporous surfaces like porcelain and stainless steel may be a better option. Such surfaces are easy to clean and disinfect.
As the needs of the society shift, it is important that the design evolves to keep up with these new requirements. While the initial response to the pandemic has been clumsy, we are now a year into the pandemic and restaurants must be better poised to face the challenges of this new socially distanced environment.