Google Analytics Introduces 4 Great New Features
November 22, 2020
Article Overview
10min read
Google is creating a new, more intelligent Google Analytics version – Google Analytics 4 or GA4 – that builds on the foundation of the App + Web property that the company introduced in beta last year. The idea behind GA4 is to provide users with a better Return On Investment (ROI) through machine learning. Launched with 4 brilliant, new, and improved features, the new Google Analytics is designed to better analyze your websites. With advanced technology, marketers can get deeper insights into their customer's behaviors across various platforms and devices. They can use these new features to their advantage and enhance the way they target their audience.
The New Google Analytics
These days, as more commerce is moving online, businesses are under high pressure to make every marketing dollar count and moreover, insights from digital analytics tools have become even more critical. Marketers rely on Google Analytics, the most used website analytics tool in the world, to understand customer preferences, and create better experiences for them. But due to the significant changes in consumer behavior and privacy-driven changes, the current approaches to analytics aren't keeping that speed. To validate this point, Google cites a study that shows marketers currently find it difficult to get a complete view of customers and collect useful insights from their data.
However, to help marketers get better ROI from their marketing for the long term, Google Analytics receives a significant update with 4 new features. The new Google Analytics has machine learning at its core to automatically surface helpful insights, is more privacy-centric by design, and also will give marketers the essential insights they need to be ready for what's next.
The 4 features introduced in new Google Analytics include:
Improved Insights
By utilizing Google's existing machine learning models, the new Analytics is now capable of alerting marketers of important data trends. That is, with the improved and smarter insights of the new Google Analytics, marketers can now get alerts about the ups and downs in trends. It can even help marketers anticipate future actions their customers may take and prepare themselves for the future in advance.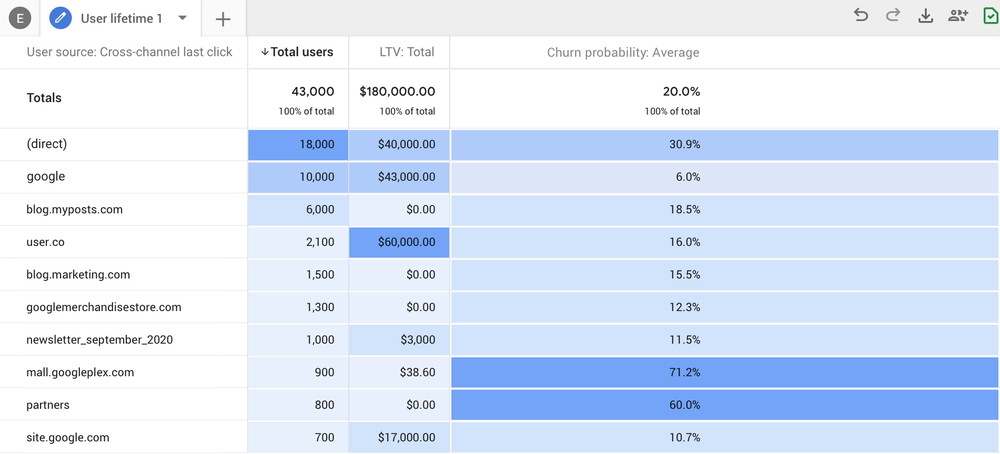 For instance, if there is a product increasing in demand on your site, Google Analytics can determine the 'how,' 'where,' and 'why' of this trend. With these insights, you can make predictions and take calculated risks for what will work best for your business.
Google is expecting to add new predictive metrics – such as estimating the potential revenue marketers can earn from a defined group of customers – over time. These metrics will allow marketers to create custom audiences to reach higher value customer groups and can spend the marketing budget resourcefully on customized audiences.
Further Integration With Google Ads
The new Analytics is integrated across Google's marketing products which makes it easy to use what you learn to improve the ROI of your marketing instantly. For instance, it is only possible to create custom audiences if you have a deeper integration with Google Ads. This is because it lets marketers create audiences that can reach their customers with more significant, helpful experiences, wherever they choose to connect with their business.
The smarter insights also make it possible to address longtime advertiser requests, because the new Analytics can evaluate app and web interactions together and can include conversions from YouTube engaged views. Seeing those conversions alongside conversions from Google, non-Google paid channels, and organic channels, helps a marketer understand the combined impact of all their marketing efforts.
For instance, businesses that link the new Google Analytics to Google Ads are starting to witness benefits. The VP of Domino's Pizza of Canada, Jeff Kacmarek, found that linking the new Google Analytics to Google Ads allows them to optimize the actions that matter to their customers, regardless of how they interact with their brand.
Data Metrics Focused On Customers
Google Analytics 4 will track the customer's journey from the point of engagement to the point of sale. They have evolved from measurement fragmented by device or platform to customer-centric measurement, so that marketers can get detailed data about certain factors such as: which marketing worked for them, on which platform, using which device, and how it led to a conversion.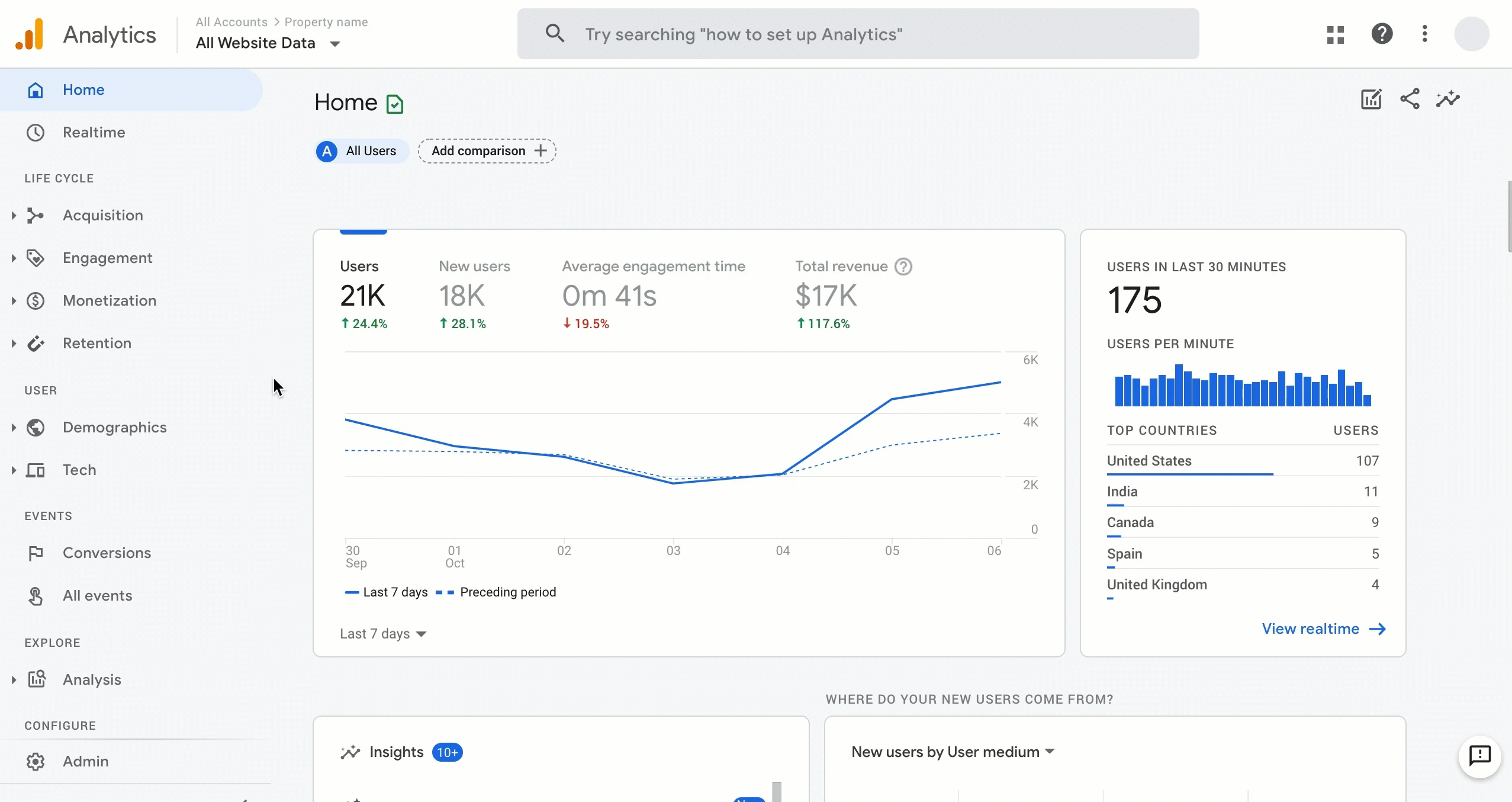 All this information will give marketers a more holistic view of how customers interact with a business. For instance, the user acquisition report will provide you details on where your new users come from. The engagement and retention reports can then tell you whether the users converted into customers or at which point did they leave the page.
Detailed Data Controls
The new Google Analytics will now allow you to control the data collection and retention process, as it offers more granular data controls. You can also use the data controls feature to decide on how to use the data for marketing, that is, marketers can specify when they want to use the data to boost ads, and also when they want to use it only for metrics. Google also notes that the new Analytics is designed to adapt to a future with or without cookies and identifiers.
Over the years, Google Analytics has received major upgrades that helped marketers develop new ways to read and analyze data. With the latest update, marketers get a more complete cross-channel view of the customer lifecycle and put that information to use with predictive marketing features, providing marketers with more information on customers and efficient ways to act on those intuitions.
Google Analytics 4 is now a default version that you can easily download from their website. You can keep up-to-date with more features from Google by creating a new property for Google Analytics 4. You can set up the new property while still keeping the old ones. This way, you can benefit from the recent updates while retaining old information.