Google Ads Now Piloting The "Curbside Pickup" Feature In Shopping
May 19, 2020
Article Overview
10min read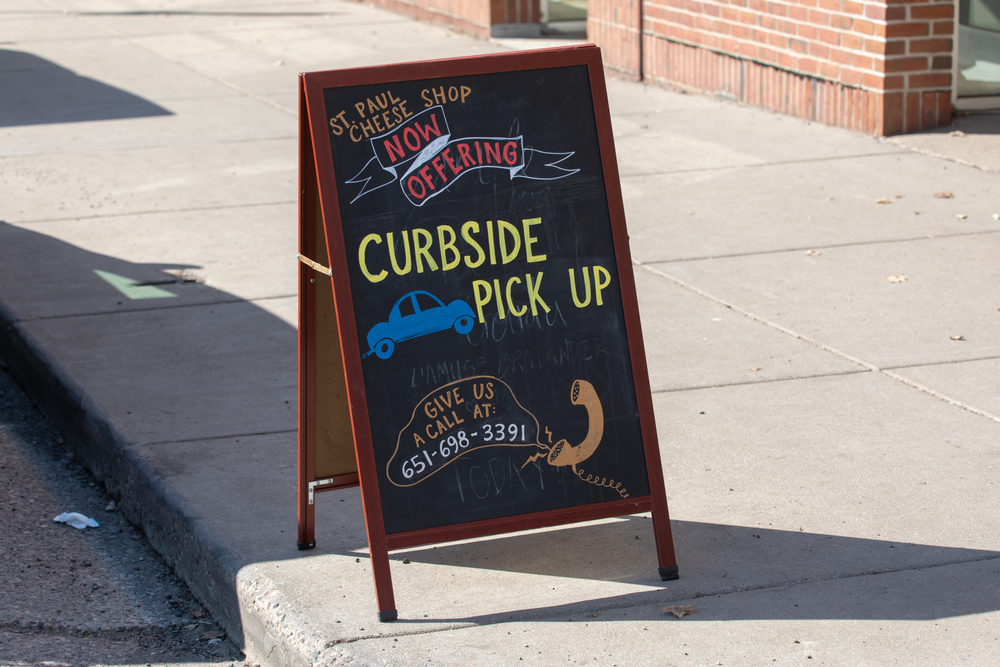 Google launched a new feature, "Curbside Pickup" badge for local shopping ads to help retailers move their local inventory, as e-commerce has experienced a surge during the current COVID-19 pandemic. This new feature mainly targets B2B retailers, as it helps support customers to find their products locally and thereby avoid delays in shipping.
Google's "Curbside Pickup" Badge
Google has been giving local businesses more messaging options such as special store hours, pickup and delivery options and more in Google My Business (GMB) as a response to COVID-19 restrictions. A recent addition to their inventory is the "Curbside pickup" badge for Local Inventory Ads. As online shopping grows and in order to help facilitate contact-free shopping options amid COVID-19, Google Shopping is beta testing this new feature.
According to Google, searches for "in-stock" grew by 70% during late March, early April across the globe, which also unfortunately caused a huge strain on the fulfillment capabilities of retailers. To help shoppers to find out where they can shop safely, Google said that it's rolling out this new badge which also indicates whether retailers offer curbside pickup for specific products.
A blog post announcement by the vice president of product management at Google, Darshan Kantak said that by using local inventory ads, retailers can show users that the products they are searching for are available at nearby store pickup. Also through local inventory ads, the new feature helps retailers to indicate if they offer curbside pickup. The company said in a statement that they are happy to help retailers to connect local shoppers with the products they need quickly, and promote the retailers safer fulfillment options, like an in-store and curbside pickup.
Google allows this 'curbside pickup' listing option for businesses via both local inventory ads and GMB profiles. So far this feature is out there within the nations that place native stock advertisements and has launched in Australia, Austria, Brazil, Canada, Denmark, France, Germany, Japan, Netherlands, Norway, Sweden, Switzerland, the UK, and the US.
 "Curbside Pickup"- A Safe And Convenient Option
As the current global health crisis affects everyone, brick-and-mortar businesses are even more to suffer. Many businesses had to close outright or had to switch to delivery and take-out the only option. However, some of the essential stores – that provide those much-needed items- have to be open and are looking for new ways to protect their workers and consumers.
Curbside pickup is an innovative way for businesses to stay open as it helps keep people safe by facilitating online shopping for their consumers and helps in picking up their purchases from the parking lot. This unique way offers safety for customers who are unable to physically visit the stores as well as employees who are still working.
Under this pandemic, curbside pickup is becoming a hallmark of retail life, as COVID-19 has changed everything in retail. Within the course of one week in mid-March, many retailers had shuttered their stores and moved to an exclusive model of curbside pickup. 
How does the Curbside Pickup Indicator Look Like
The feature which appears in black letters above the product photo is currently available for retailers who use local inventory ads on Google Shopping. 
However, businesses that don't run local inventory ads, can use their GMB  to call out their pickup and delivery options.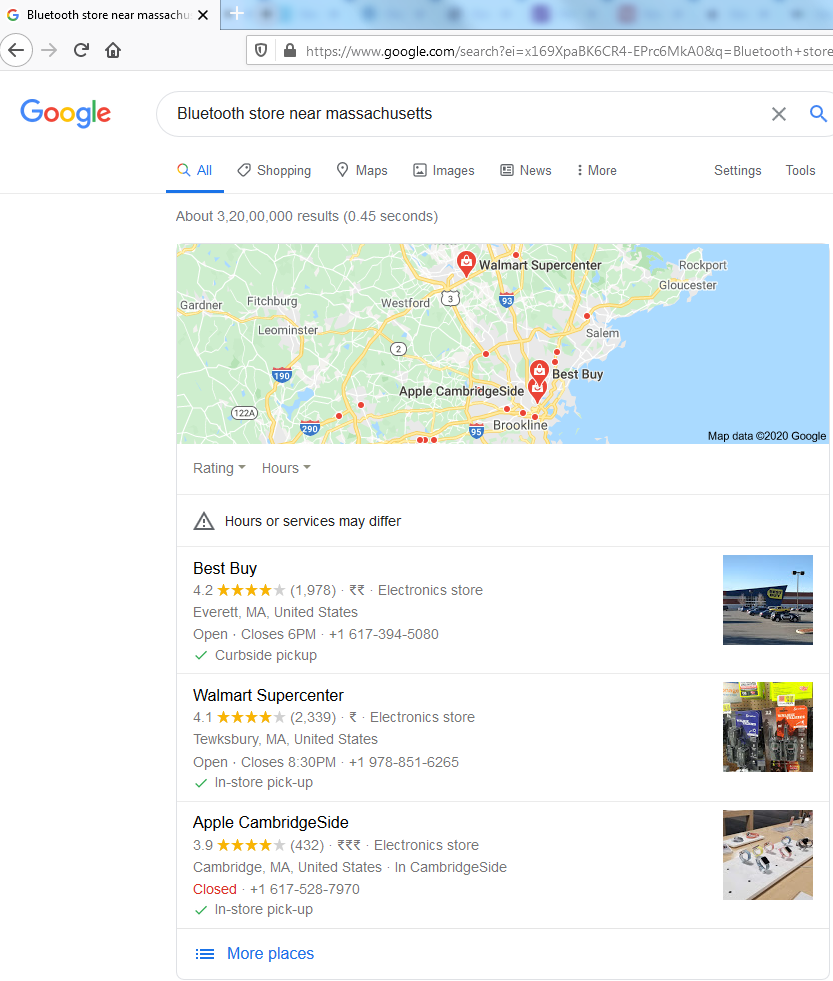 The above example shows curbside pickup features in Google My Business Profiles. Also, editing the attributes that appear on Search and Maps can make the options available to your customers clear. This feature is available globally.
 Eligibility To The Store Pickup Feature
This feature is currently in beta, and only available to live local inventory ads, which also includes merchants who run on a Google Hosted Local Storefront, or Merchant Hosted Local Storefront. An indicator is placed at the top of your ads, letting consumers know they can take advantage of curbside or contactless pickup. Moreover – for each product that's selected to store pickup- a business should be able to offer the pickup of the product on the same day or next day from the time the order is placed.
Other eligibility criteria are:
Allowing store pickup.

Providing a curbside or contactless pickup option.

Allowing curbside or contactless pickup without requiring shoppers to use an app.
To learn more, contact your Google representative. To create effective Google ads, contact us.