Are Ghost Restaurants The Future?
November 9, 2020
Article Overview
10min read
As restaurants continue to grow and evolve, many are ditching onsite dining rooms and opting for a virtual model.
It is easy to see the appeal. Ghost restaurants, as they are called, include a commercial kitchen space that delivers the food that customers order but without the option of dining in. Instead, these restaurants primarily depend on online deliveries and orders for catering. Among other benefits, this model removes the need for expensive leasing agreements. 
Are they really the future or is the concept being overhyped? Keep reading to find out.
Removes A Lot Of Costs
To operate a ghost restaurant, you don't need as much space as a typical restaurant. Additionally, you will need very less employees too because there is no longer a need for servers and frontline staff. 
The smaller space requirement reduces rent costs – two of the most expensive components of running a restaurant. Being able to cut down on these two major expenses give restaurateurs quite a bit of financial flexibility and allows them to put that money into another aspect of their restaurant.
Easy To Adapt To Changes
Since a ghost restaurant only exists in the online space, it is much simpler to adapt to a new food trend or a change in the menu. There is no requirement to reprint your menus or redo menu designs – instead, update the website or app instantly. 
This goes beyond convenience too; takeout and delivery only make restaurants leaner and more efficient. Menu items categorized as comfort food and seasonal items are easy to introduce and remove when needed.
Flexibility With The Location
The cost of renting in key locations such as city centers continues to rise and the landscape is likely to look very different post-pandemic. It is predicted that one in four restaurants may not open after the pandemic and as work from home models continue to remain a reality for the foreseeable future, the definition of what makes a good restaurant location may be changing.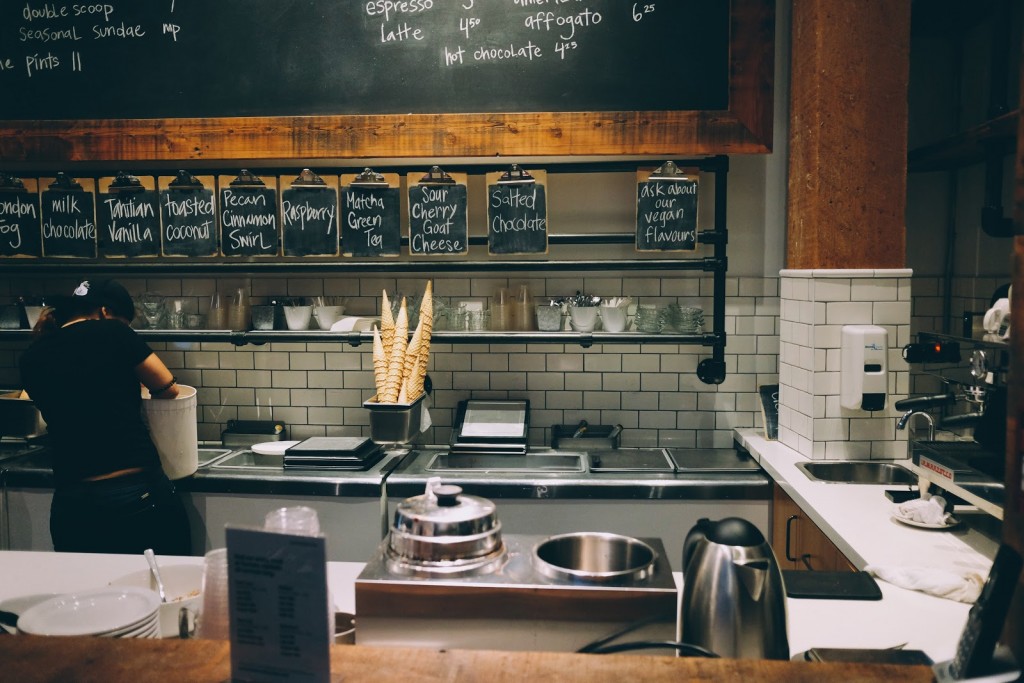 Now that you do not have to find a location with foot traffic and accessible parking, you have more flexibility with setting up and operating your restaurant. This could open the door to renting spaces in new neighborhoods where commercial renting is lower than a prime spot. 
Lower Risks
There is no denying that opening a restaurant is a risky endeavor. A study has indicated that 60% of restaurants close within the first year. A restaurant with high overheads offers a higher risk. However, with a ghost restaurant, you are able to start at a much lower opening cost, giving you a lower risk venture that has an equal chance of succeeding. 
Since opening a ghost restaurant lower costs, your chances of the establishment not succeeding due to a lack of financial revenue is also vastly reduced. Of course, having good hospitality consultants will go a long way in putting you on the course to success and reducing the possibilities of failure. 
As the effects of COVID-19 continue to be felt across the restaurant industry, the distinct benefits offered by ghost restaurants could make it an exciting new trend in a completely transformed restaurant industry.