Facebook & Instagram Expands Its Features to All US Businesses and Creators
September 19, 2020
Article Overview
10min read
Facebook rolls out a number of new e-commerce features on both Facebook and Instagram apps. According to the company, the COVID-19 pandemic has forced many businesses to shift online, because the number of people making online purchases has increased tremendously.  It is estimated that 85% of people around the world are now shopping online. So to deal with the new changes, Facebook is creating new ways – a dedicated shopping tab, expanding FB Shops and Instagram Checkout to all US businesses – for people to shop on their apps and is also providing tools to help businesses sell online. It is expected that with these new features, shopping would be much easier for people and would empower anyone – from an entrepreneur to the largest brand – to use FB and Instagram to connect with their customers and grow their business.
Let's check out FB's new features:
Facebook Shops – A New Place for People to Shop in the FB App
It's been a while since we've had an update on the status of Facebook Shops, which was announced by FB, back in May, this year. This new 'Shop' tab in the mobile app helps users to discover businesses and shop for products in the Facebook app. Currently testing this feature in the US, Facebook also launched a complimentary shopping destination on Instagram called Instagram Shop in July. This new shop tab pulls together all digital storefronts into one place, making it easier for consumers to find and purchase the products all in one place. FB shops can be accessed by tapping the menu icon and then select 'Shop.'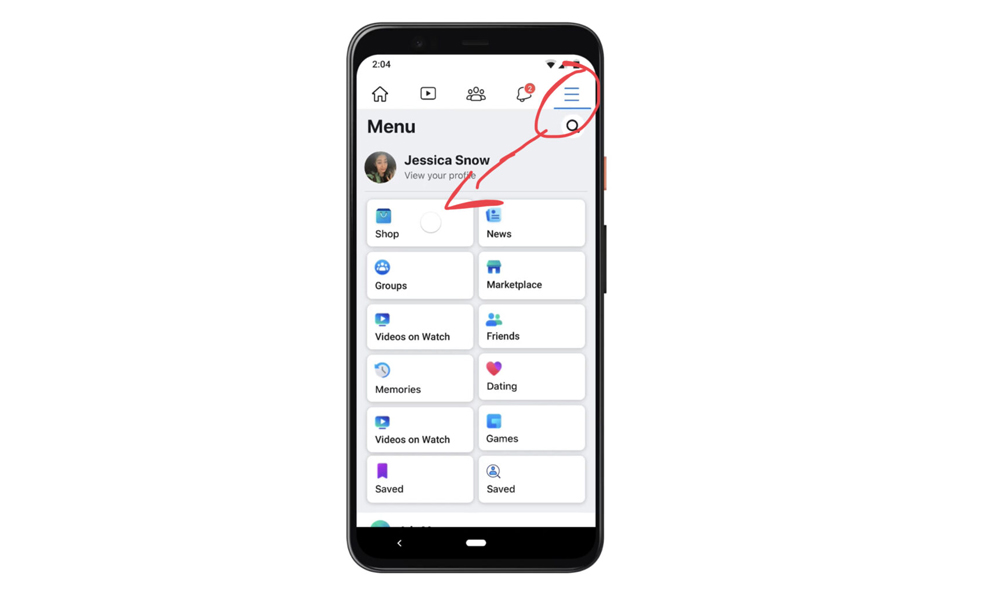 Facebook makes shop tabs to be available to all eligible businesses in the US in the coming weeks. In addition to making it possible for businesses to sell products on both Facebook and Instagram, the company also announced new tools for businesses running Facebook Shops. The new customization features added to Facebook Shops includes:
1. New layouts for featuring single products or groups of products within your shops
2. Real-time preview of collections
3. The ability to automatically create attractive, engaging shop displays for new sellers
4. New insights to measure results in Commerce Manager
All these new features give businesses more control over how their digital storefront looks and also helps in creating new collections easier. Sellers or businesses in Facebook shops will also be able to communicate with their customers through a new messaging option – via Messenger, Instagram Direct, or WhatsApp. 
Instagram Checkout
Instagram Checkout is a seamless and secure way to sell your products directly on Instagram. All eligible businesses and creator accounts with a Shop in the US can utilize Instagram Checkout shortly. This feature enables users to browse through a catalog of products and purchase the product in just a few taps without leaving the Instagram app.  However, businesses need to have Facebook Shops and must use Facebook Commerce Manager to use Instagram Checkout. The businesses that use Shopify or BigCommerce can also use Instagram Checkout. From now until the end of the year, selling fees are being waived to help businesses reduce the costs of doing business online, especially in this current economic crisis.
Connect Businesses through Messaging
A new messaging button on Facebook Shops is designed to let user message businesses through Messenger, WhatsApp, or Instagram Direct. It helps to bring out the in-store experience of being able to ask a salesperson questions with the convenience of online shopping. This feature allows sellers to provide tailored assistance so that people can make more informed decisions about their purchase. It even allows the customers to view products within the chat, and from there, they can choose to share them with their friends and family to get feedback from them before purchasing the products.
Currently, Facebook is testing this feature on Messenger and Instagram Direct and will begin testing on WhatsApp in the near future.
Live Shopping
To make it easier for people to shop in real-time, Facebook is introducing live shopping for customers through Instagram Live. It helps sellers or businesses to feature their products from their Shop and sell directly from the live video. This lets people purchase products in real-time, especially when they are inspired by a brand or creator's live video content, opening up a new shoppable channel for businesses.
Selling your products via live streams could be a highly valuable consideration because videos are the most engaging content type on all social media platforms and live videos drive even higher levels of engagement. Especially during the COVID-19 lockdowns, viewership of Facebook Live streams has risen by 50% since January as people look for alternate means to stay connected and entertained while they're stuck at home.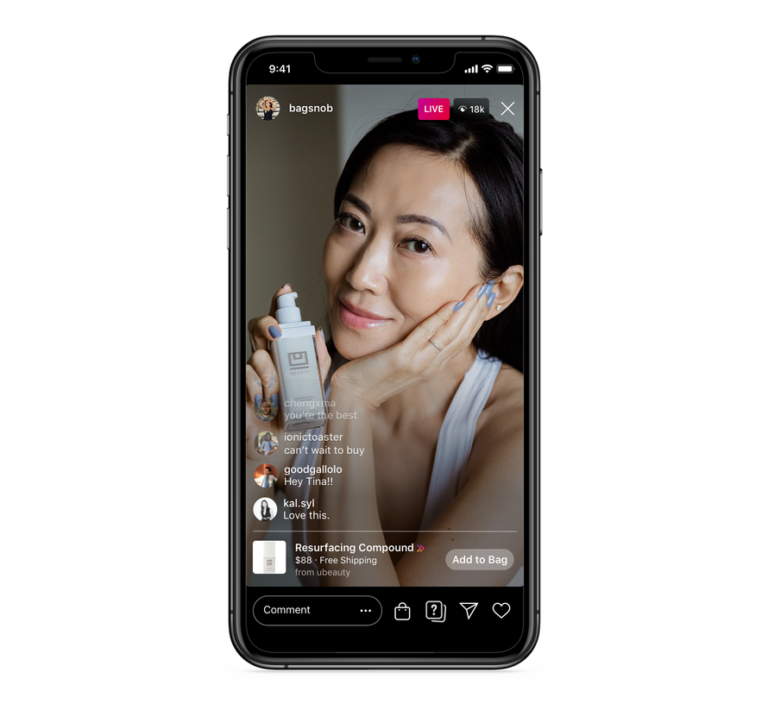 All eligible U.S. business and creator accounts having Instagram Shops can access Instagram Checkout as well as Live shopping.
From all these new product updates and expansions, it's clear that Facebook is very serious about considering shopping as a business line. For Facebook, the expansion into e-commerce can be a lending hand to support its advertising business as merchants promote their online storefronts in its apps. Moreover, Facebook is holding off on monetizing the transactions – that is, collecting commissions on e-commerce sales – taking place on its platform, for now, to help support ailing small businesses due to the pandemic crisis. But when Facebook eventually starts collecting those fees, it can potentially become a major revenue line for the company.