Effective Tips To Advertise On Facebook In 2020
July 10, 2020
Article Overview
10min read
With over 2.6 billion users and counting, Facebook is the largest social network. And, with Facebook Ads, marketers, advertising agencies, and businesses as a whole are a great advantage as they can connect with their audiences through one single platform. This is beneficial for your budget, return on investment (ROI), and even your conversion rates as you have to pay only to reach your most valuable and potential customers.
Facebook's ever-changing algorithm could hinder the process of connecting organically (naturally and without much planning or effort) with your followers. This is where Facebook's micro-targeting features standout as they allow you to reach your specific target audience—this means that Facebook Ads gets your message out to people who are most likely to benefit from it. 
So, before you start your marketing campaigns, it is important to understand various factors such as your targeting options and the various types of Facebook Ads in order to get the best results. In the following, we provide a detailed insight into how you can advertise on Facebook in 2020.
Types of Facebook Ads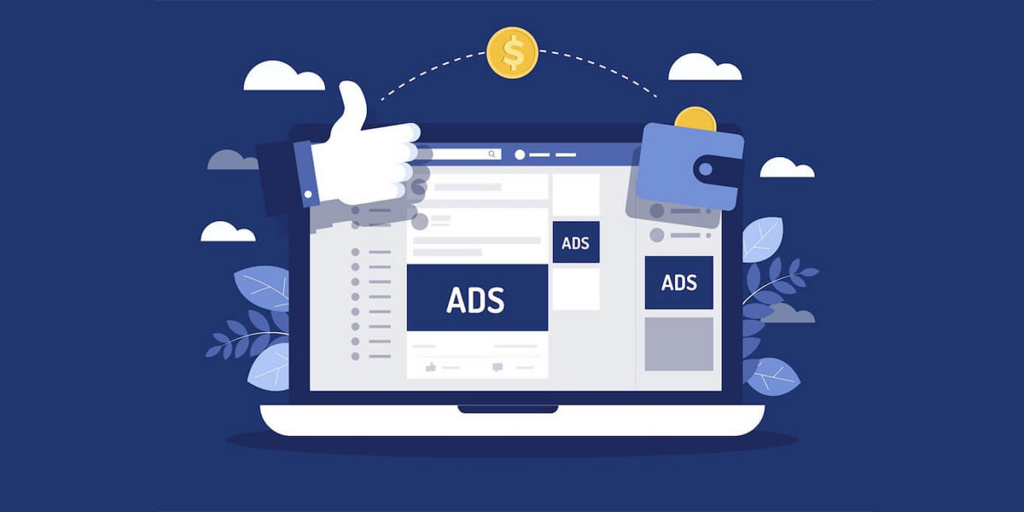 Facebook offers different types of advertisements, such as the ones mentioned below. These can help boost your creativity and reach out to people in ways that will attract even more traffic to your online and offline stores or your company website.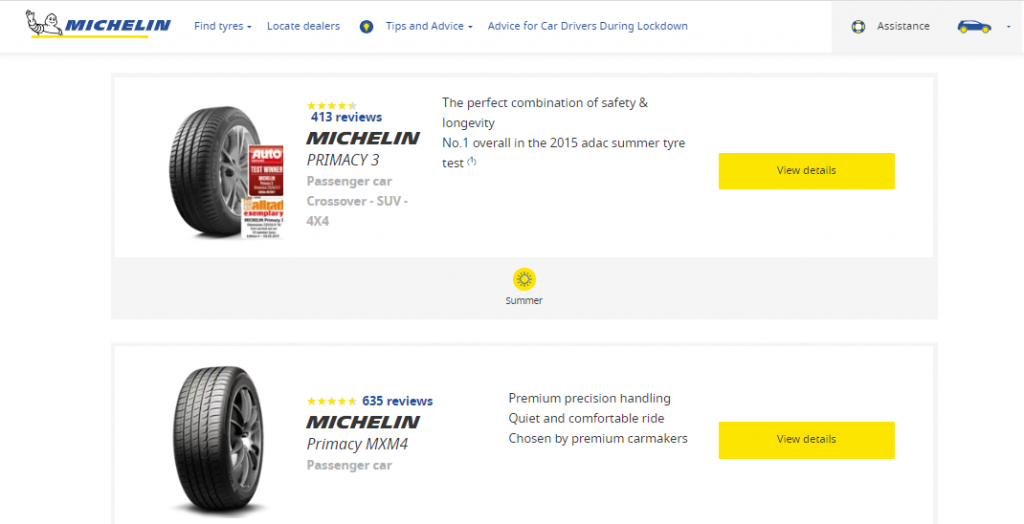 If you are planning to advertise on Facebook, one of the simplest ways to do so is image ads. Image-based ads are pretty easy to create—all you would have to do is design a creative image that conveys your intended message clearly. The message, however, should be of around 125 characters of text in addition to a headline and a link description. It can also use a call-to-action phrase—such as Shop Now or Buy Now or Learn More—to persuade your audiences to convert successfully. Moreover, you can also use these ads to boost viewership for an existing post on your website using an image to alert your followers. 
Although these ads may appear quite simple, you must ensure that they don't be repetitive. For example, you might not think about tyres except maybe when you need to buy them, but companies, such as Michelin Tyres, uniquely advertise their products using individual picture settings and taglines.
You can create an advertisement using Facebook's Business Manager or simply promote a post with an existing image from your Facebook Page. Image ads on Facebook help increase your brand's reach and awareness.
Video advertisements appear in both the News Feed and even in the Stories. Moreover, they can also appear as in-stream adverts in videos of a longer duration. These types of advertisements help your audiences know more about your products in a creative fashion.
Facebook offers video advertisement options including short, mobile video ads (a minimum of 1 second) to around 240-minute long promoted videos that are ideally meant for desktop users. You need not use high-end animation software but could simply compile a series of videos or images together showcasing the features of your company and/or products and services. When creating video advertisements, it is important to define realistic marketing goals and choose the type of video content that would connect well with your target audience.
It has been found that video ads could help acquire a higher rate of conversions as compared to those formats without any videos. As of 2019, it was reported that around 84% of advertisers have used Facebook Video for marketing purposes. Moreover, it has also been found that over 82% of global internet traffic will come from video streaming and downloads by 2022.
Video poll ads, on the other hand, are a mobile-only advertisement format that includes a video poll—which is the interactive component. It is a new type of paid advertising being offered by Facebook; however, early data reports show that these ads may help increase brand awareness more efficiently than regular video advertisements.
Carousel advertisements on Facebook allow advertisers to include up to 10 images or videos in an engaging or compelling manner, all in one advertisement. These are not just limited to mere images but you can also provide a step-by-step process of service. Moreover, you can also use these types of ads to create a panorama to feature anything that you would want. Carousel ads can also help showcase your company's products, services, or basically any related information that would help attract your target audience and improve and enhance the traffic to your company's website.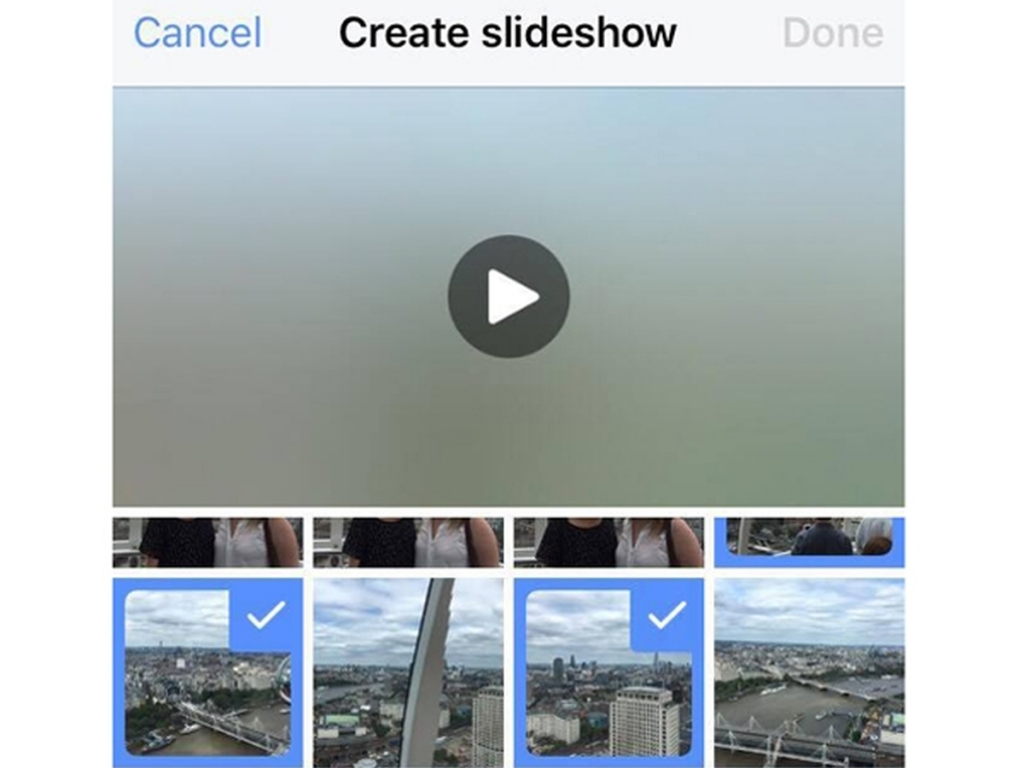 These types of ads allow you to create short-spanned video advertisements—including your own or stock images offered by Facebook, texts, or even video clips—using the Ads Manager. Slideshow ads offer the motion and feel of a video; however, there is no video-specific software required to design them. 
Slideshow ads use five times less bandwidth as compared to videos; therefore, these load well even for those using slower internet connections. If you are unable to use video advertisements for your business due to budget or other reasons and intend to post something beyond static images, Slideshow ads will be a great choice. These ads have an eye-catching motion and are an easy and low-impact way to draw the attention of your audience towards your brand.
This type of paid advertisements are mainly offered only for mobile devices. It allows you to show around 5 products in your customer's Facebook Feed that they can click on to purchase. It can include a cover picture or video along with other product images inclusive of pricing and other related details. This can help your target audience understand your products and the services that your business will offer, all of this without leaving the Facebook website or application. 
Consumers can enjoy a hassle-free and in-site experience with the help of Collection ads. This makes online shopping easy for people on-the-go. Collection ads have been found to work especially well for brands related to industries such as retail and travel. 
Previously known as Canvas ads, Instant Experience ads are of a full-screen, interactive advertisement format for mobile feeds. These advertisements load 15 times faster than a website outside of Facebook.
In an Instant Experience advertisement, you can include around 2 minutes of video or up to 20 images. It can also include a call-to-action phrase with around 30 characters or text. Moreover, Instant Experience ads also include interactive features like Tilt to Pan. Companies can use these ads to collect information about customers or leads through forms. This can help them generate new and better leads and even interact with customers.
These types of social media ads are only available for mobile platforms. Lead generation ads are specifically designed to enable your company to generate new leads to enhance your online sales perspectives. When using these ads, you must ensure to request a minimum amount of information; this serves two main purposes—one, asking for an extensive amount of information will put off your potential customers and they may even leave your website, thereby costing you leads and traffic as well. And, two, you will be able to process your leads efficiently.
Lead ads can help encourage your customers to carry out tasks such as—requesting for free trials, asking for a free quote, sign up for newsletters, or requesting information for the purpose of answering queries, if any. Companies can generate thousands of leads and even reduce the total cost of lead collection greatly.
Facebook Messenger ads are the advertisements placed on the home screen of the application. It can give you access to 1.3 billion users who use the Messenger app every month. Through Messenger ads, you can encourage your potential and existing customers to connect with your business. This provides not only a professional platform but also a more personal touch to your communication and interaction with your audiences. When creating advertisements, you can simply choose Messenger as the desired placement.
Stories appear as full-screen advertisements. Scientific American has reported that around 72% of millennials will not rotate their phones to watch a widescreen video advertisement. Therefore, this format will help you to utilize the entire screen space without expecting viewers to turn it. They allow you to display photos for around 6 seconds or videos of up to 15 seconds. However, Facebook Stories, like on all similar platforms, last only for 24 hours. Therefore, when creating ephemeral (short-lived) content, you should ensure to invest in creating relevant and easy-to-comprehend Stories that will enhance your brand's reach. 
Creating advertisements using Stories help you showcase your products and services and even let your audience know about the discounts or sales that you have to offer. This method has proven to be highly effective as reported by the findings of a survey conducted by Ipsos—around 62% of users became more interested in a product after seeing it in a story.
Augmented reality Stories ads: Stories ads also use augmented reality (AR) features such as filters and animation. It allows people to enjoy an interactive experience with your brand. You can include advertisements that would help your existing and/or target audience feel encouraged to try on your brand's products and services through AR ads.
This is a new type of advertisement format that could give your users a heightened interactive experience. These advertisements include a game that encourages your audience to interact and/or play with the creative content that you showcase. This can also encourage them to visit your website, sign up for your services, or even download your application or games.
These types of advertisements being offered by Facebook allow you to market your features and products in a very creative way. In the following section, we offer an insight into how you can go about advertising on Facebook, the social media giant.
Tips to advertise on Facebook

You can create and post your creative advertisements through Facebook Ads Manager. If you already have a Facebook business page or are in the process of creating one, you can create your Facebook ad campaign simply through the Facebook Ads or Business Manager option. 
Creating an ad campaign using Facebook's Ads Manager
You can create your ad campaign with the Ads Manager platform using the following tips:
Creating an Ad account: If you are new to advertising on Facebook, you will need to create, or set up, an Ad Account. The Set Up Ad Account button will be visible on your page itself. Once you click on it, you will be able to enter additional details to create your ad account; once you have finished this step, you can then enter your country, preferred currency, and the time zone, and then click on Continue. 
However, when choosing your options, you must exercise caution as you would have to create a separate ad account in the case where you would want to change these options.
Choosing your marketing objective: Facebook offers marketing objectives, such as the ones listed below, based on your requirements and what you would want your advertisement to accomplish. You can choose these based on how they would align with your business goals. 
1. Increasing your reach: Using your advertisement, you can reach out to as many people among your target and existing audience as you can.
2. Increasing your brand's awareness: Through Facebook Ads, you can introduce and improve the exposure of your brand to a new or existing target audience group. 
3. Improving the traffic to your website, social pages, or offline stores: You can also choose to increase or drive traffic to a specific webpage, application, or even a social media page. Moreover, you can also drive your customers to visit your brick-and-mortar stores.
4. Encouraging video views and application installs: You can create your advertisements to get your audience to install your application or even increase the number of views your videos will get.
5. Increasing engagement and conversion rates: Facebook Ads can help you reach out to a wide audience group. This can, in turn, increase the number of engagements they have with your posts and website. Moreover, through advertisements, you can also encourage them to take specific actions on your website, such as subscribe to your newsletter and so on.
6. Improving your catalog sales: You can connect your ads to your product catalog as well. Using specific ads, you can showcase the offers that they are most likely to buy. You can release these periodically to increase the number of people who would intend to visit your store.
Once you have chosen and /or narrowed down the campaign objectives for your business, you can then start the process of designing and creating your advertisement. Moreover, you should also note that for every conversion-based objective, you will have to pay per action done, whereas, for exposure-based objectives, you will have to pay for impressions only.
Naming your campaign: Naming your Facebook Ad is the next step when creating your advertisement. Here, you can also choose whether to set up a split (A/B) test. After you have named it, you will also be able to choose budget optimization; turning this option on will be useful in the case of multiple ad sets. 
Select your target audience: Once you name your Facebook ad campaign, you can choose the Page that you intend to promote. After this, you can simply scroll down and start building the target audience for your ads. 
The first option that you will get is to add a custom audience that would include people who have already interacted with your business on and off Facebook. But, if you want to create your own target audience, you can start by selecting your target location, age, language, and gender. When doing this, do ensure to notice the audience size indicator (generally on the right of the screen) which will give you an idea about your ad's reach. You will also be able to check the estimated number of Page likes. If you have run campaigns before, these estimates (probabilities) will be highly accurate as Facebook will have more data to work with.
Effective targeting will help you maximize your return on investment (ROI). You can choose from two sections when choosing a specific target audience group:
1. Detailed targeting: This section can help you include or exclude people based on interests, behaviours, and demographics. You can include people having specific interests in your audience group. For example, you can include those who are interested in yoga and meditation and exclude those interested specifically in Bikram yoga. 
2. Connections: Under this section, you can include or exclude people who have previously connected with your Facebook Page, application, or even during any events that your company may have held or managed. For example, if you want to target a new set of people, you can select on the option Exclude People Who Like Your Page. Moreover, if you only want to promote your offers among your existing group of followers, you can simply select People Who Like Your Page and voila! Moreover, you can also choose to target the friends of those who have interacted with your brand before.
Choosing your ad placements: If you are new to Facebook Advertising, one of the simplest choice would be to choose Automatic Placements. On selecting this option, Facebook will automatically place your ads across Facebook, Instagram, Messenger, and the Audience Network; these places ware where your ads are likely to get the best results. You can also choose from various device types and platforms when choosing where to place your ads.
Setting up your budget and posting schedule: The next step would be to decide how much money you would intend to spend on your ad campaign. You can choose from a daily or lifetime budget; after this, you can then set the start and end dates. Moreover, you can choose if you want your ad to go live immediately or schedule your ad to be posted in the future. You can also add in cost controls; this will put a limit to the amounts per action rather than for your overall advertisement campaign. With the advanced budget options, you can also check the fine details about where your money is being spent and how you want to spend it.
It is also important to know that running Facebook ads on a fixed schedule may be one of the most efficient ways to spend your advertisement and marketing budget. However, it is important to note that you can set a schedule only if you have chosen a lifetime budget for your ad.
Creating your ad: The first step in creating your advertisement is to choose an ad format. Once you have this in place, you can then select and add the text and media components for your ad. It is important to edit your content based on the ad that would suit your business' campaign objective best. 
On adding all the necessary elements, you will be able to preview your ad using the Preview tool at the bottom of your page. It is important that your advertisement and media adheres to the requirements of the placement being chosen and conveys the intended message effortlessly. If all of your demands are being met and you are satisfied with the end result, you can click on the Confirm button to submit your ad for approval. You will then receive an email from Facebook that will notify you if your ad has been approved.
Facebook Ads to the rescue
When you create your Facebook ad, you should ensure to check every step along the way. Although not every first campaign may provide the desired results, it is important to learn from every slip-up and correct it right away. If you are just starting out with Facebook Advertising, you can try using these tips. Moreover, you can also avail of the services of a reliable marketing or advertising agency to help you in this endeavour. 
Facebook Ads can help your business achieve the attention and reach that it needs and help improve the traffic to your online and offline stores.