Advertising On Instagram – A Detailed Guide
June 16, 2020
Article Overview
10min read
With more than 928 million active users in 2020, Instagram is one of the topmost platforms for advertising. Instagram Ads, offering a variety of tools and services, is a key tool for any social media marketing agency. 
Companies aiming to advertise on Instagram will be able to access its parent company, Facebook's, detailed targeting options and tools as well. This can help companies and social media managers create an effective and easy-to-implement marketing strategy through Instagram Advertising. 
In this article, we provide an insight into Instagram Ads and offer tips about how you can advertise on this mammoth social media platform. From their costs and types to some of the best tips and practices to advertise on Instagram, we provide a detailed guide to help you in this endeavor.
What are Instagram Ads?
Instagram Ads allow marketers to pay in order to post sponsored content that can be used to promote their brands on users' feeds. These posts look like just any other Instagram posts, but they can always be identified by a Sponsored label and may also include a call-to-action button to increase traffic to their website or to promote conversions. 
Instagram advertising is often utilized to promote brand exposure, enhance website traffic, help generate new leads, and even try and pursue current leads towards conversions. Instagram, with a potential audience of over 928 million, offers businesses to promote their brand extensively—not only among their native audiences but throughout the globe. 
With Instagram being a visual platform, text ads will not be of any use here. The main types of ads would require an image, set of images, or videos that can be accompanied by text; these will help you efficiently reach out to your target audience using Instagram ads.
Instagram ads have been quite effective. As per internal data received from Instagram in 2017, over 200 million users accessed at least one business file daily. Moreover, according to a user poll conducted in 2015, around 60% of people discovered new products through the platform. Instagram's internal data from June 2017 also reported that there was an increase of around 75–80% Instagrammers who took action—interact or click on call-to-action buttons—after checking a post.
Similar to Facebook Ads, advertising on Instagram will offer marketers benefits such as more control over how much exposure could be received for their brand and even who can see your post.
Before you decide to choose Instagram Ads, you must ensure to determine if it will be right for your business requirements. In the following section, you can understand factors such as your target audience demographics and more.
Is Instagram advertising right for your business?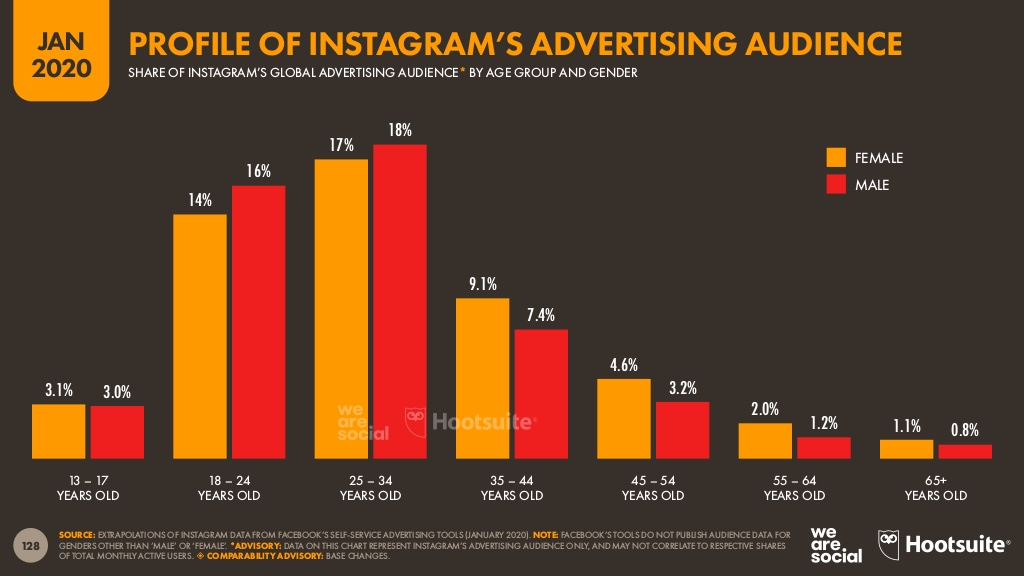 Every marketing strategy will include certain definitive factors such as audience demographics, turn around times for conversions, type of social platforms popular in the region you want to advertise, and so on.
If you are considering choosing Instagram as one of the social media platforms to advertise on, there are certain factors to take note of. 
Understanding the audience demographic:

Instagram mainly caters to a younger audience with the highest percentage of users between the 25 and 34 years group (17% female users and 18% make users). This is followed by these age demographics—18–24 years (14% females, 16% males); 35–44 years (9.1% females, 7.4% males); 45–54 years (4.6% females, 3.2% males); 13–17 years (3.1% females, 3.0% males); 55–64 years (2.0% females, 1.2% males); and 65 years and over (1.1% females, 0.8% males).
Knowing the regional density:

Understanding the population density of your target audience and the gender ratio will help you create compelling ads that would be relevant to your business' goals and your audience's needs.
Even if these demographics do not align with your business' requirements, you should still not dismiss this platform from your advertising strategy. The patterns have been and will continue to change over time.
Similar to other platforms, Instagram is continually gaining popularity among users globally. Moreover, Instagram also provides users with benefits such as allowing marketers to control and target specific genders, age ranges, interests based on trending topics, behaviors, locations, and much more. You can even target a custom audience; this will help you show ads only to your direct list of leads or those users having a similar profile.
Another notable factor is that Instagram uses Facebook's demographic data to showcase advertisements to the appropriate audiences. This makes Instagram Ads a valuable tool for advertisers looking to target a niche audience, owing to Facebook's thorough history and demographic targeting options. Moreover, Instagram Ads can be an exceptionally powerful tool if your business is from a visual or creative industry. Instagram will help you creatively reach out to your audiences and get their support for your brand.
In the following section, we aim to provide a brief insight into the average cost of Instagram ads.
How much do Instagram ads cost?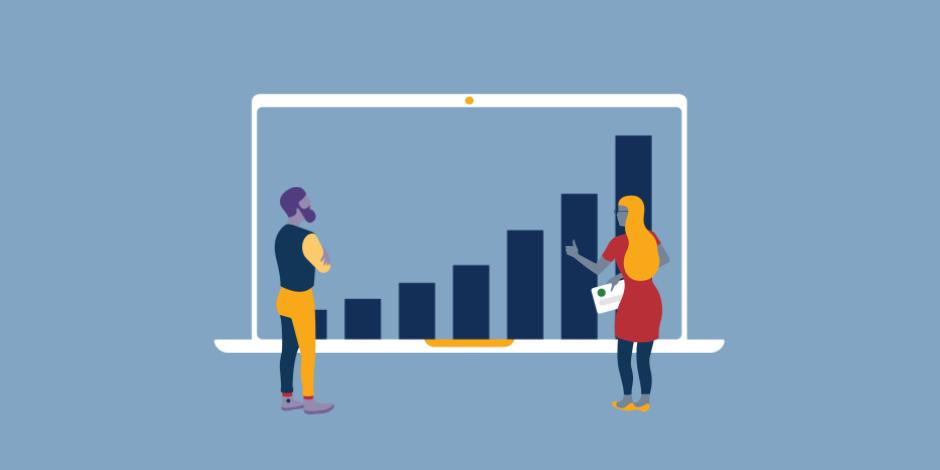 There can be no single answer to how much Instagram ads could cost. This is because there are multiple factors that could affect the overall costs of your Instagram ads. These factors have been listed as follows:
Target audience and preferences

Ad placement

The format of your advertisement

The time of the day and year you would want to advertise your brand
It has been found that the average cost per click for most ad placement range from $0.70 to $1.
A better way to help you decide is knowing how much you will be willing to spend per result. The price range of Instagram ads could range from $5 per week to even $50,000 per week. The overall costs of Instagram ads can be controlled easily by setting a campaign spending limit, a daily budget, and even a bid strategy.
Types of Instagram ads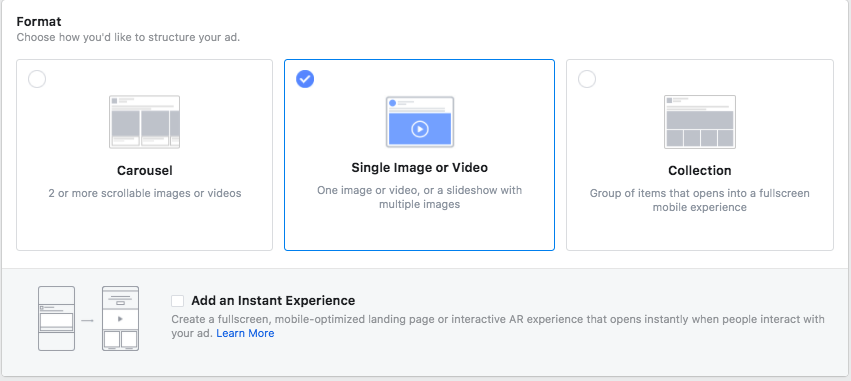 Instagram offers several ad formats inclusive of Stories, Photo, Video, Carousel, Collection, Explore, IGTV, and Instagram Shopping ads. These ad types each cater to different business goals and have different call-to-action options available to choose from. These have been explained in brief as follows:
Stories ads: Stories ads by Instagram help support business objectives such as brand awareness, application install features, conversions, lead generations, message interactions, reaching out to your audiences, store and enhance traffic, generate video views, and create call-to-action buttons (for example, Learn More, Contact Us, Explore, etc.).
These types of advertisements are full-screen advertisements in a variety of formats and appear between users' Stories. With over 500 million Instagram users viewing Stories every day, these advertisements enables your brand with the potential to reach out to a massive audience. Stories ads allow brands to leverage many features—such as face filters, video and image effects, stylized texts, and polls—and make their stories and promotions fun and quite engaging.
This allows brands to create ads that look like normal Stories and create a seamless experience for your target audience. The Swipe-Up feature at the bottom of the story is the call-to-action button in this type of advertisement.
Photo ads: Photo ads on Instagram help users achieve business objectives such as catalog sales, enhance conversions, application installs, brand awareness, customer engagement, lead generations, interacting with customers, reaching out to your target audience, generate store traffic, increase website traffic. These photo ads can include call-to-action buttons including Apply Now, Book Now, Get Quotes, Contact Us, Donate, Watch More, and so on.

Photo ads allow companies to showcase their products and services using compelling images. You can try and create high-quality visual content as Instagram provides the right platform to share it with even more people. Photo ads allow businesses to be quite creative in their marketing campaigns and make it easier to share their brand objectives with their audiences.
Video ads: Video ads by Instagram are another popular choice for advertising among social media marketers. These help support business objectives such as video views, enhance store traffic and website traffic, encourage conversions, customer interaction and engagement, and so on. 
Video ads on Instagram typically run for a few seconds long; however, marketers have the choice to post videos for up to a minute long. This helps users get a closer and detailed look at your brand, business, or a variety of products and services that you have to offer. But, if you include the main part of your advertisement in the first few seconds, it is recommended to run shorter ads as these have been found to be more effective. 
Companies will be able to generate newer leads and encourage customers to take action on their website by choosing the right format, music, images, and video length.
Carousel ads: Carousel ads by Instagram allows marketers to swipe through a series of images of videos with a call-to-action button that will be able to connect users directly to your store or website. These types of ads help support business objectives such as application installs, brand awareness, catalog sales, conversions, interaction with customers, enhance and drive up store and website traffic, and so on. These also include call-to-action buttons in the advertisement pages. 
Carousel advertisements can be used to highlight multiple products (be it the latest products or the ones on sale), share a multi-part story, or provide detailed information regarding a service in up to 10 images or short videos. These are another popular type of Instagram ads among social media marketers.
Collection ads: Instagram Collection ads offer users with an interesting e-commerce feature wherein users can easily browse and purchase products directly from the advertisement. When users click on the advertisement, they are directed to Instagram's Instant Experience Storefront. These advertisements help support career objectives such as traffic conversions, call-to-action buttons, and enhancing store and website traffic. Collection ads allow social media marketers to combine the power of pictures, videos, and direct-response marketing strategy all in one single advertisement.
Instagram Explore ads: The Explore tab on Instagram is one of the best places where people can explore, shop, and connect with people, businesses, and content creators. More than half of the active users on Instagram access the Explore tab every month. As per internal data provided by Instagram in May 2018, this tab allows more than 80% of users who are engaged in commercial activities to find products that may interest them. 
Owing to the popularity of the Explore tab, Instagram now allows for advertisements on this page. These ads help support business objectives such as video views, reaching out to audiences, brand awareness, enhancing traffic, and much more.
Instagram ads on Explore do not appear at the top of the Explore grid or topic channels. But, these ads appear after a user clicks on a photo or video from the Explore section. As a social media marketer, you can run regular Photo and Video Ads in the Explore tab by choosing Explore as an extra placement.
IGTV ads: Just 18 months after IGTV was introduced, Instagram is now offering IGTV ads. By offering a feasible income stream to content creators, Instagram plans to inspire users to create more high-quality content. With the demand for video content on the rise, platforms with a higher amount of video content will be expected to lead the race. IGTV ads' partner program is expected to be along the same lines as Facebook Watch.
As part of an initial test run, Instagram has invited some of its top content creators to partner on IGTV ads and are expected to roll out in the spring of 2020. 
However, it is important to note that this platform will rigorously check its content creators before qualifying them for IGTV ads. Some of the terms to be followed include that the content should not be clickbait, it should be original and informative, and much more; moreover, the content should be properly accredited as well.
By advertising on IGTV, you will be able to reach out to a variety of audiences. IGTV videos are well-formatted and may appeal to audiences with more sophisticated tastes.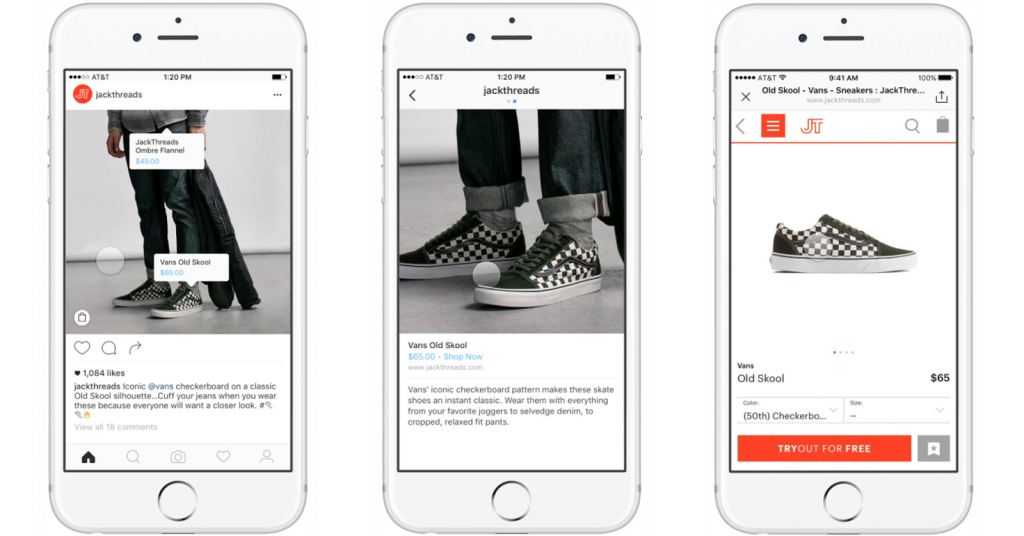 Instagram Shopping ads: Instagram Shopping ads redirect shoppers to a product description page within the application itself. This will allow users to shop directly on your mobile website. This will help you run shoppable posts as Instagram ads. These types of ads help achieve business objectives such as link clicks, post engagements, reaching out to your target audience, creating brand awareness, and encouraging conversions.
These are some of the common types of advertisements being offered by Instagram.
How to choose the right ad format?

You can start by reviewing your social media marketing strategy and then create some SMART (Specific, Measurable, Attainable, Realistic, and Timely) marketing goals for your ad campaigns on Instagram. The next step should be analyzing your business objectives and checking the types of content that will help you get the best response in your Instagram Feed. 
Besides considering the type of ads that will suit your business' goals best, setting a budget and ad spending limit. Understanding these factors will help you choose the right ad format and social media platforms. 
Tips to advertise on Instagram
We understand that learning the process of any new advertising platform can be overwhelming at first. And, since Instagram ads can be configured through Facebook Ads Manager, you, or the agency you choose, will be able to create and customize ads efficiently.
Creating ads through Facebook Ads Manager is one of the most common methods when it comes to advertising on Instagram. The ease-of-use and the ability to create and configure advertisements within the app helps social media marketers to effortlessly carry out their tasks. In the following sections, we list some useful tips on how you can advertise on Instagram.
Setting your marketing objectives: One of the most effective tips for advertising on Instagram is setting a campaign goal. Ass mentioned in the section above, it is important to choose a SMART marketing goal. Instagram ads work with certain goals, such as the following, in mind: 
Brand awareness:

The way you advertise your brand will help reach out to your audiences in a relevant and effective way. The type of advertisement you choose and the tone you use are some of the many factors that will help your brand gain the awareness it needs. 
Reaching out to your target audience and engaging with them:

If you are looking to maximize the number of people that view your ads, you must ensure to select that goal when creating your advertisement on your account. One of the benefits of advertising by choosing this goal is that you will be able to leverage

Facebook's Split Testing

(or A/B testing) feature. This allows you to determine your audience's needs and what can be done to improve or enhance your website in the future.
Increasing your website and store traffic:

If your marketing goal is to increase the traffic to your online/offline store or your website, the URL you choose can then be added to your advertisement; this will, in turn, help increase the traffic to your website. 
Know your target audience: Once you have set your business objectives, you will need to target the right audience group to get your advertisements to them. With Facebook's in-depth demographic knowledge, Instagram ads will help you reach the right people.
Instagram allows to target audiences through location- and keyword-based features. Location-based targeting allows you to target audiences not only in your localities but also wherever you would need your advertisement to be seen. 
Instagram also allows you to reach out to audiences not only based on factors such as the age group, behavioral targeting, and demographic targeting but also create custom and lookalike audiences. 
Based on the interests and trending topics around the world, you will be able to gain ideas about how you can go about creating advertisements for your business. Using a reliable social media management tool will help you understand your audience's demographic and the posts that connect with them and the ones that do not. This will help you effectively create your advertisements and understand what should be included or excluded in future campaigns.
Choosing your ad placements: Now that you have your ideal audience, the next step would be choosing your ad placements. If your campaign goal is to only show advertisements on Instagram, this step is quite crucial. However, if this step is ignored, Facebook will allow your ads to appear on both platforms. Although this is not a negative factor, you should ensure to edit your placements if you have created content meant specifically for Instagram. 
Setting your ad budget and schedule: As there is no set amount that could qualify as the overall cost for running Instagram campaigns, it is important to set a budget in order to control your spendings and work towards maximizing the return on investments. With Instagram Ads, you have the control to pause or stop your campaign whenever you feel that your budget is not properly allocated.

It is also important to run an ad schedule that will help you target your audience during specific times of the day and days of the week when your audience is most active on such social media platforms. This is a great way that can help you optimize your budget. 
Creating your Instagram ad: Now that you have gathered the information you need, it is time to create your Instagram ad. Taking into account the format that would work best for your company and using the right words to convey your message can help you successfully create and run your ad campaigns on Instagram.
Instagram ads – Best practices
There are some essential practices, such as the following, that can help you craft advertisements that can help engage with your users.
Knowing the needs of your audience: When you know the needs and interests of your audience, you will be able to create adverts that connects with them. When creating ad campaigns, it is important to think about them from your customer's perspective and ask questions such as:
 What does your audience need or want?

What solutions do your products or services offer?
Keeping their goals in mind will help you market your brand and even increase the traffic to your website and even online and offline stores. 
Use text wisely: When creating Instagram ads, it is important to choose the right text and images. Although you can use up to 2,200 characters for most Instagram ads, only two rows will be displayed before getting cut off with ellipses. Therefore, it is important to use every character wisely and display your intended message and persuade your audience to click on your call-to-action button.
Engage with your audience: As mentioned previously, almost every type of advertisement offered by Instagram helps businesses engage with their audiences. It is important to be proactive on your social media platforms and reply to every relevant comment and question addresses to your business. It is important to be polite and use a neutral tone in order to build a positive brand image.
Test your ads, measure them, and optimize: It is important to test your advertisements and optimize or improve them based on the feedback received. Using social media management tools can help you receive real-time updates about which of your ads are performing best. If there are any ads that do not meet the mark, you must improve or change it without any delay. 
Double-tap your way to better marketing goals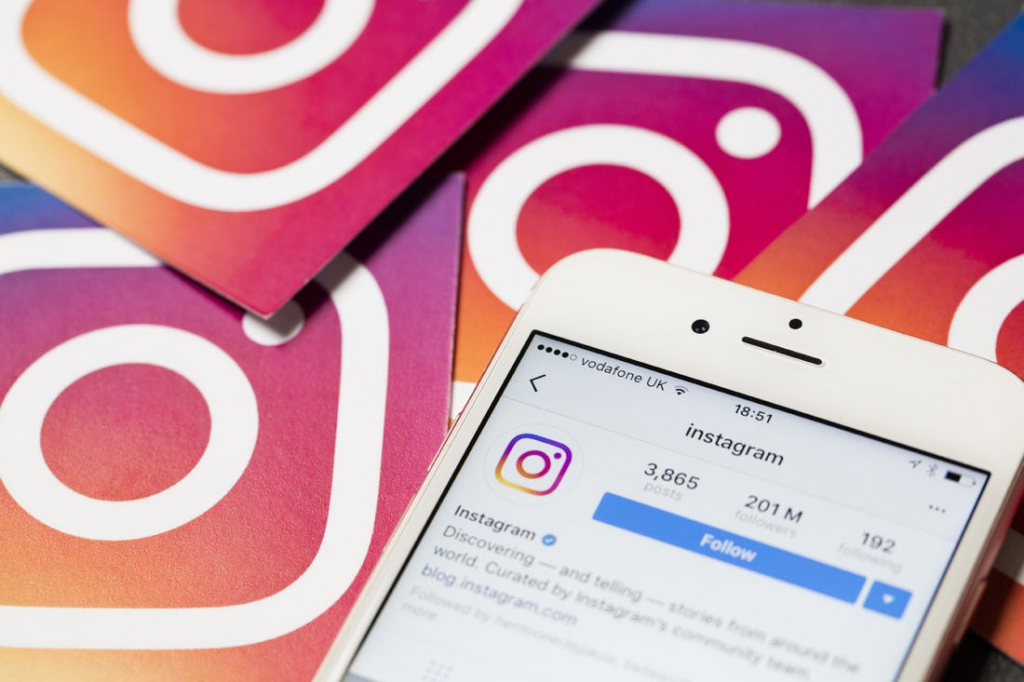 Instagram Ads are beneficial for social media marketers owing to the popularity of the platform. With new accounts being added every month, your business could achieve a global reach for its products and services. All you would need to do is use the right strategy and create relevant ads.