4 Tips To Reopen Your Restaurant In 2021
January 5, 2021
Article Overview
10min read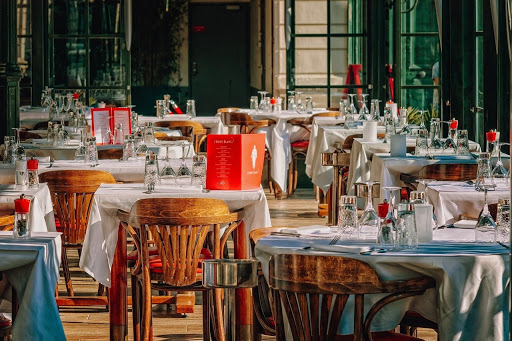 As a global vaccine program rolls out and life will assume normalcy, restaurant owners are gradually drawing up plans to reopen establishments and welcome back customers. However, while that is positive news, the restaurant landscape is guaranteed to be much different for quite some time in the future. If you are considering opening up your restaurant, keep reading for the top tips on preparing your business for success.
Clean And Sanitize 
Your first step to reopening your restaurant has to be sanitizing and cleaning your business, in line with recommended regulations. This involves cleaning all areas that are touched, both frequently and infrequently, using food-safe cleaners in the kitchens, and adding sanitizer bottles to every table.
A deep clean will help freshen the restaurant up for customers while assuring customers that their safety is guaranteed. Once it is done, you must draw up a rigorous cleaning system that your employees are supposed to follow after the reopening day.
Focus On Delivery And Takeout 
The pandemic has made both takeouts and delivery essential to the continuation of a restaurant. Many analysts and hospitality consultants predict this behavior to continue. Either due to safety fears or old habits, consumers will still be expecting delivery and takeout to be the mainstream trend and hence your restaurant must be ready to offer the service. 
Another interesting trend has been an increased shift towards family meals – a move that benefits both consumers and restaurants. By providing a family meal, restaurants save on packaging and extra delivery fees while families enjoy multiple menu items and courses while reducing unnecessary contact with the outside world. 
Keep Customers Informed 
Even if you are forced to temporarily shut your restaurant down, keeping your guests informed and reminding them of your establishment is important, especially for when you are finally ready to reopen the business. A complete lack of communication might push the notion that your restaurant has shut down.
If you have a newsletter or are present on various social media channels, start dropping teasers and keep guests excited about the reopening. Share videos of your team, the new social distanced layout, or new recipes in the pipe – all of which can stir up a certain degree of excitement amongst your guests.
Increase Your Digital Marketing Focus
Don't put out all your content while sharing promotional teasers to your customers – do make sure to bank enough information for after the reopening. You'll find a variety of free design tools, from Adobe Spark to Canva and Vimeo Create to quickly produce videos and images.
Depending on your budget, you may also wish to test sponsored advertisements on social networking channels including Facebook, Instagram, and search engines like Google. Sponsored ads could be used to increase awareness of your imminent reopening or instead, used to highlight some of your best offerings depending on your restaurant marketing plan.
There is no denying that the pandemic has hit the restaurant industry hard but the good news is that there is light at the end of the tunnel. With a well-rounded marketing strategy and thorough dedication to the task, restaurant owners can make sure to reopen the restaurant without any glitches.