Secrets To Improve Server Productivity In Your Restaurant
November 20, 2020
Article Overview
10min read
With the year-end holidays approaching, now is the right time to assess your existing restaurant marketing strategy and make the necessary changes to put yourself on the right path to success. This could range from introducing seasonal menu items to increasing your advertising budget or involving yourself in the community. 
Amidst all this, owners often miss one crucial area – improving server performance and ensuring your guest experience is up to par. A guide on how to do exactly that and possibly increase the total bill per table has been created below for your reference.
Do Your Servers Know The Menu?
It is not uncommon for restaurants to require their new servers to spend a day or two memorizing the menu. Ensuring servers memorize the food and beverages menu will vastly improve the overall guest experience at your restaurant as it quickly helps dish out a recommendation or answers a question on ingredients.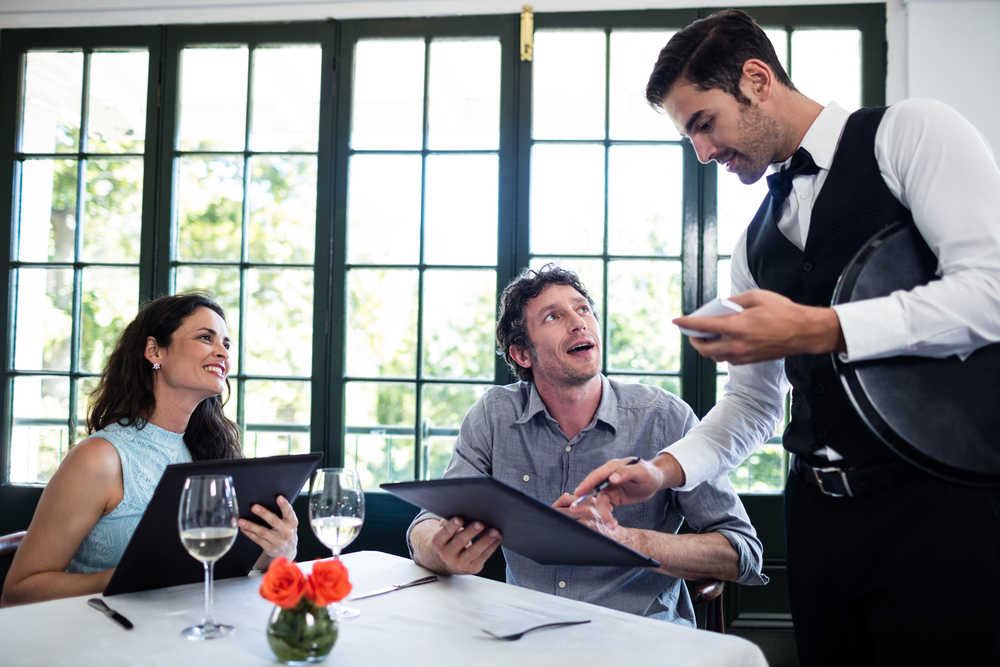 As a restaurant owner, it is your job to ensure that your servers are familiar with the menu and are well-versed in recommending the right dish. By knowing the menu inside out, you reduce time wasted by servers running back to the kitchen with questions or checking the Point Of Sale (POS) system if the requested add-on is actually available.
Teach The POS System 
Hospitality consultants can confirm that the POS system at your restaurant is the core of your operations and it is important that your servers are able to use it efficiently without running into problems. Again, some restaurants ask their new servers to do a timed POS test that you can implement and use to assess your server at the end of their first week. 
To do this, give them orders that they must input into the system – you should also see if they can split the bill or raise a flag on orders with specific food requirements and allergies. Knowing the POS system ensures that the guests get the right order as soon as possible and that any special requirements are conveyed to the kitchen.
Teach The Allergy Protocol
Up to 250 million people around the world live with food allergies so it is quite a serious matter for a restaurant. These statistics suggest that the chances of a person with food allergies dining at your restaurant are quite high, more so if you serve dishes with soy, wheat, eggs, peanuts, and fish. Therefore, having a strict food allergy protocol in place is vital.
To safely accommodate all your guests, your servers must be familiar with your protocol and be aware to ask the table if anyone dining has food allergies. This removes any chance for contamination and keeps your guests safe and cared for at all times. 
Offer Good Shoes 
After all, restaurant servers walk constantly through their shift. Good shoes that protect their feet, prevent slipping, and offer the support they need to get through their shift is well worth the expense. You can find many guides online that will help you come to a decision on getting the right footwear for your employees. 
As a restaurant owner, you must understand that the servers are not only the face of your business but are also the backbone of your restaurant so they must be hospitable as well as efficient. A well-trained workforce will give your customers what they want effectively while improving restaurant revenue.