4 Great Tips To Use When Adding Outdoor Dining To Your Restaurant
January 6, 2021
Article Overview
10min read
With experts stating that outdoor dining is actually safer for everyone involved, restaurants are increasingly turning towards including outdoor dining in their design and services. Plenty of evidence indicates that adding outdoor space to your restaurant can offer up to a 30% increase in revenue. To pull it off successfully, keep reading the step-by-step guide for an effective transition.
Choose The Right Location
When choosing the right outdoor layout for your restaurant, you must follow the golden rule; the layout must look great from every seat in the room, encapsulate the same great atmosphere and offer good views. In short, your guests must be comfortable and feel immersed in the overall ambiance.
On warm days, umbrellas must provide ample shade from the sun. One of the lesser-known restaurant secrets is that you must avoid white umbrellas as they often fail to provide the necessary cooling. Instead, opt for darker shaded umbrellas.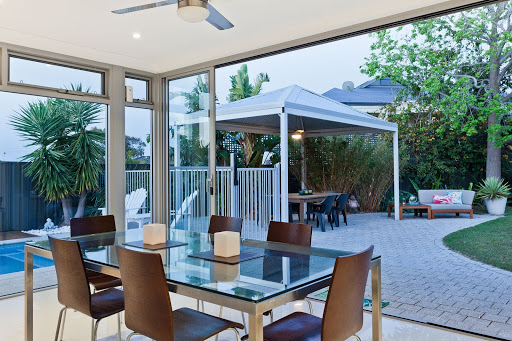 What Will Define The Outdoor Space?
A crucial element to creating a visually pleasing garden space is choosing how you will design the patio. Even when dining outdoors, customers want to feel like they are dining "inside" a restaurant. Decorative fencing and planters are common options that help induce this feeling. 
Hanging plants helps with the ambiance while tall flowers can offer a summery vibe to the entire space. The layout must also provide the perfect ambiance throughout all working hours and to help with this transition, pay close attention to the lighting that you choose. After sunset candles on the table help to create a wonderful ambiance as do outdoor string lights.
Start Slow 
It may be tempting to quickly revamp your establishment from top to bottom but this approach invites unnecessary risk. Instead, start small while mainly focusing on delivery and takeout. Gauge the response of the smaller indoor space, after which you can either improve any faults in the current design or try out a new concept altogether. Starting small reduces the capital required for the new outdoor space creation while also helping you with fine-tuning and making adjustments as customer response is given.
The Atmosphere Must Reflect The Brand
Just adding a few chairs and tables will not help attract customers back to your restaurant. For a successful outdoor experience, the outdoor space must feel like a natural extension of the restaurant's interior design as well as your overall brand image and concept.
Your outdoor space must be focused on ensuring that guests are comfortable when dining outside. For example, your restaurant could go as far as to offer blankets and heat packs to outdoor guests in winter. Striving to offer such a level of service where customers feel special and safe every time they visit is how you can make your restaurant successful. 
With customers looking to stretch their limbs and enjoy their favorite dishes in the midst of the pandemic, outdoor dining may just be the little spark that brings your favorite customers back to your restaurant.