Tips To Recover Your Google AdWords Account
June 11, 2020
Article Overview
10min read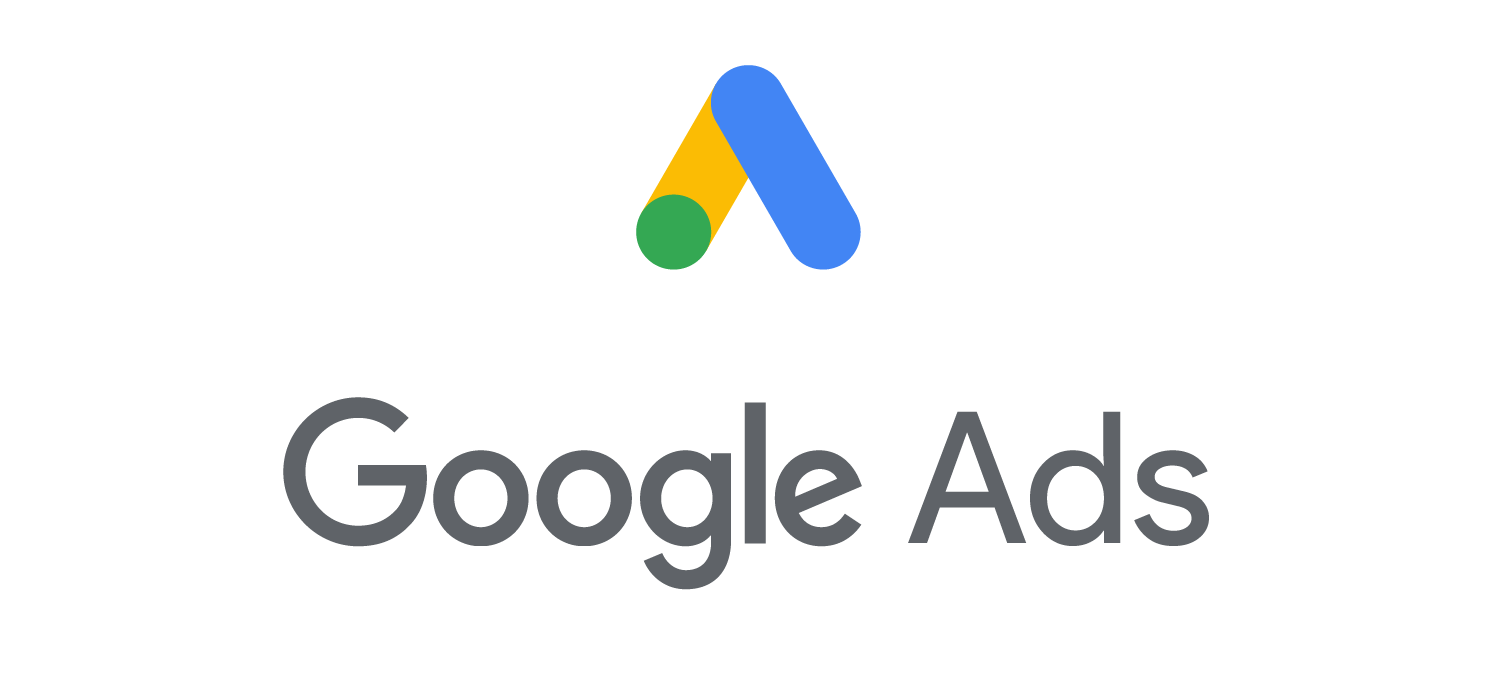 Google AdWords, also known as Google Ads, is an online advertising platform that has been developed by Google. This system allows advertisers to pay and bid on keywords in order to display their clickable advertisements, service offerings, product listings, video content, and generate new leads and application downloads on Google's search engine results pages (SERPs).
This platform is one of the most essential ways for businesses to be able to market their brands. Like every endeavor, focusing on the right factors can help your company work towards building a commendable marketing strategy. However, if certain criteria are not met, it could lead to your account getting suspended. In such cases, you must be prepared to find solutions in order to continue your business as usual. 
In this article, we have listed some of the common reasons due to which a Google AdWords account could get suspended and help provide some effective ways through which you could recover and revoke the suspension on your Google AdWords account. Read on to know more.
What is Google AdWords?
Google Adwords, as mentioned in the introduction, is a platform for marketers to bid and buy keywords for their businesses. This advertising platform holds a keyword auction and a bidding process for companies to acquire the keywords that they need in order to advertise efficiently. However, when participating in the auction, Google Ads also lets you understand the cost-per-click and other factors, such as the quality score of the keywords you intend to choose. 
The effectiveness of Google AdWords (Google Ads) could depend on aspects such as—the competitiveness of the keywords you intend to bid on and the relevancy of the keyword to help increase the conversion rates for your company. As long as you meet the requirements, invest correctly, and write relevant and good click-through rate (CTR) ads, Google AdWords will be one of the best choices for you.
This platform has proven to be extremely helpful over the years for many types of industries. And the cost of using AdWords could differ based on the size of your company and requirements. 
In the following section, we provide an insight into some of the commonly overlooked situations that could lead to your Google AdWords account getting suspended. This can help you steer clear of any such occasions.
Factors that can lead to the suspension of Adwords accounts
Google ensures that user safety and legal requirements are adhered to seriously. Therefore, any actions, which could jeopardize any users or put Google's partners at risk, could lead to account suspensions of the company responsible. 
Advertisers and companies whose accounts get suspended will obviously receive an in-account notification along with an email notification. This will include the following:
Suspended accounts will not be able to run any new or existing ads or create new content. However, they can still access their suspended accounts and any related reports. 

If your Google AdWords account gets suspended, any account related to it (such as accounts using the same email ID, payment method, or accounts related to the same manager account) may also be suspended.

Any Merchant Center accounts linked to the suspended Google AdWords account may also be suspended.

Any new accounts that an advertiser may try to create may also be suspended.
Reasons why Google suspend AdWords accounts 
The following are some of the common reasons why Google could suspend an AdWords account.
Suspension due to violations of Google AdWords' policies: The policies and the terms and conditions set by Google AdWords are designed to help create a positive and safe experience for its users and advertisers. Google reserves the right to suspend any accounts if they find any glaring violations of these policies. There are also other reasons why an account may be temporarily suspended; some of the reasons have been highlighted below.
Google ensures that any accounts that violate such policies may be suspended and may not be allowed to advertise with Google again. Any incidents comprising violations are considered quite glaring and appropriate actions may be taken. However, if your account may have been suspended under erroneous situations and there have been no violations committed on your company's end, you must ensure to submit an appeal. You can read more about this in the Tips to recover your Google AdWords account section below. But, Google can only reinstate accounts in compelling circumstances. Therefore, it is important to thoroughly evaluate your account and provide accurate and honest descriptions in your appeal.
Sale or promotion of counterfeit goods: Google AdWords prohibits the sale or promotions of any counterfeit goods. Counterfeit goods refer to products that contain a trademark or logo that is identical to or is substantially indistinguishable from a registered trademark of another brand. These types of goods mimic the features of the brand and try to pass off their product as genuine and charge the same amount for low-quality goods. This policy applies to the content of any advertisements, websites, or applications.
Your account may be suspended if any content in the above-mentioned avenues is found to be promoting counterfeit goods such as products that may be described as a knock-off, replica, clone, faux, fake, imitation, mirror image, or similar terms when referring to a brand name that try to pass themselves off as genuine products.
If any such example is found on your website, Google AdWords may immediately suspend your account with them. 
Promotion of unauthorized pharmacies: Any Google AdWords account that is found to be promoting any unauthorized pharmacies may be suspended. This can include but not be limited to offering prescription drugs without a prescription or advertising in locations where your business is not licensed to promote such content.
Google AdWords holds the right to suspend any account that may promote such unauthorized pharmacies or medications. 
Following any unacceptable business practices: Any company that indulges in dishonest business practices is considered as a glaring violation of AdWords' policies. If such practices are found, the account may be suspended and the company will not be allowed to use Google AdWords to advertise. Therefore, it is important to be cautious and thoroughly check the product, business, or service that you are providing on your website. 
Google may review information from multiple sources such as your advertisements, website, accounts, and even third-party sources to determine is any advertiser or website is violating this policy. If your account gets suspended and you know that there has been an error and that you have not violated any policies, you can submit an appeal and explain why. 
Concealing or misstating information: If any company is concealing or misstating any information related to a product, business, or service, their account may be at risk of suspension. Some common examples include the following: 
Lure customers with money or information under false or unclear pretenses.

Present a false identity, business name, or contact information.

Manage content about politics, matters of public concern, or social issues to users in a country that is not your own by misrepresenting or concealing your country of origin or other details.

Advertisements that use

phishing

techniques in order to acquire information about your users.
Unfair advantage
Google works towards ensuring that advertisements across the Google Network be relevant, useful, varied, and safe for their users. If any account is found to be involved in practices, such as the ones mentioned below, they run the risk of their account getting suspended. 
Using the Google Network to acquire an unfair traffic advantage over any other participants in the auction.

Participants that advertise using Google Ads against the applicable affiliate program rules. 

Promoting the same or similar content from multiple accounts on the same or similar queries.

Trying to show more than one advertisement at a time for your business, application, or website.
When you are bidding for keywords, you should ensure to choose the ones that fit your target audience's intent while searching. You must ensure to avoid using similar products or prices across related destinations.
Inappropriate content: Google ensures that they do not allow advertisements or destinations that promote hatred, intolerance, discrimination or violence or websites that display shocking content. As per the Google Ads website, the following points are some examples that could qualify as inappropriate content and could lead to your account getting suspended:
Content that promotes misleading information or promotes it

Content that promotes discriminations or anything that is associated with it

Content that could seem as intimidating

Content that could be considered as sensitive.
Restricted ad formats and features: There are different factors that can determine access to advanced advertisement formats and features on Google Ads. However, some advertising formats and features are not available to all advertisers until some specific requirements have been met or they have been certified to use them.
It is important to note that the certifications may include providing documentation, such as the following:
Supporting licenses and identification documents to indicate that you are authorized to have access to such product features 

You have to demonstrate a history of policy compliance for a specific period of time
All advertisement formats and features are subject to the standard Google AdWords policies. In the case of any violation, your AdWords account may be at risk of being suspended.
Suspensions due to age requirements on Google accounts: There are certain age requirements on Google accounts that, if violated, could lead to an account being suspended. However, if there has been an error or if the suspected violation is not applicable, you must ensure to contact Google for further support.
Unauthorized account access: If any unauthorized user is trying to gain access to your Google AdWords account, it will be temporarily suspended in order to safeguard your details and accounts. To revoke the suspension, you can contact Google to secure your account so that you can start running ads and go about doing your business again.
Google Ad Grants: If a business' Google Ad Grants account is found to be non-compliant with the Google Ad Grants policy, your account may be suspended. If so, you must ensure to thoroughly review program policies and check if you can request for reactivation of your account.
Suspensions due to any billing or payment issues
Besides the above-mentioned reasons, Google may suspend your AdWords account due to any of the following factors as well.
Promotional code abuse: If a company attempts to sell or use more than one promotional code on an account, the account may face the risk of suspension. You must ensure to check any country-specific terms and conditions regarding promotional codes. However, if you have noticed an error, you must send an appeal as soon as possible.
Requesting a chargeback: If you request a chargeback which refers to instructing your bank or credit card company to reverse a charge that was paid against a legitimate Google Ads balance, the account responsible may be suspended. If you find yourself in such a fix, there are some ways through which you will be able to rectify any errors.
Suspicious payment activities or unpaid balances: Google may directly suspend or limit the spending capacities of an account in the case of any suspicious or fraudulent payment activities noticed. Moreover, if any account has one or more unpaid balances, it may be temporarily suspended. However, if you have noticed an error, you may submit an appeal and complete any further formalities, if required.
If an advertiser or marketer is repeatedly found to violate Google Ads' advertising policies, the account may be suspended.
Moreover, there are a few other reasons that may lead to your Google AdWords account to be suspended.
Poor or bad user experience: Google always strives to provide the best user experience, and 
if a business does not follow a reliable marketing strategy to fulfill a user's needs, Google may consider suspending their AdWords account. 
A bad user experience could comprise instances wherein a website hosts click baits and provides misleading information or simply bombards a user with ads when they click on your website. Such instances could lead to the Google AdWords account getting suspended and the marketer not being allowed to advertise with Google AdWords again.
Running a website that is infected with malware: You must ensure to check if your website is hacked. If it is, the chances of your advertisement and other content may also become malicious. It could display illegal products, adult content, and even direct traffic to other websites. Hacked websites can also suffer issues such as web host suspension and ranking for wrong keywords. As a safety measure, Google will ban your advertisements and suspend your account to protect and safeguard its users.
But, what happens when Google finds that your website has been hacked? It has been found that Google detects around 600–800 malware-infected websites per week. However, unless Google suspends the accounts, website owners are often unaware that their website has been hacked. There are a few ways through which you can notice if your website has been hacked; these include the following:
If your website suddenly slows down 

If there are new plugins installed that you did not approve of
It will not only result in your account getting suspended but also cause for the entire website to get blacklisted.
What does it mean if your site gets blacklisted?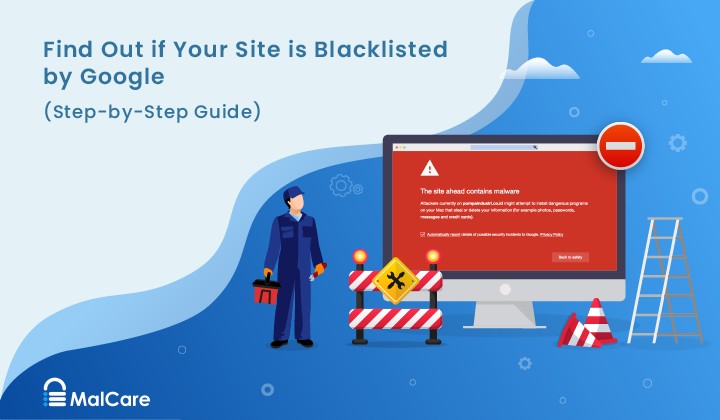 Google Safe Browsing prevents users from accessing or downloading dangerous or malicious websites or content. If a user is attempting to access a malware-infested website, it will display a warning to the user. Google also notifies website owners that their website has been compromised and will help them work towards fixing the issues. Safe Browsing applies across all of Google's products including AdWords. To remove Google's blacklisting feature, you need to review and clear your website of any malware and then submit an appeal to Google for a website review.
How can you fix your AdWords account?
In order to get Google to revoke the suspension, you can start by reviewing Google's advertising policies in detail. You should work towards analyzing the issues and where it can be rectified. Some tips that you can adhere to fix your AdWords account suspension include the following:
Fix any disapproved ads

Rectify payment issues, inclusive of clearing any outstanding dues and/or by providing new payment methods if the old one is invalid

Clean malware infections
Tips to recover your Google AdWords account
There are a few tips, listed in the following, that you can follow to work towards recovering your Google AdWords account.
Knowing why Google suspends accounts: Knowing and understanding all of Google's policies can be a mammoth task, but understanding the reasons why Google—such as the ones mentioned in the section above—suspends AdWords' accounts. This could be the first step in working towards revoking the suspension on your Google AdWords account. Inclusive of reasons such as repeated policy violations, violating the terms and conditions and policies that put users at risk, failure to complete payments, unauthorized use, and so on. 
Once you know of these reasons, you will be able to be proactive and work towards avoiding anything that could lead to your account being suspended.
Be proactive: It is important to be proactive in order to avoid suspension of your account. If anything related to your website—such as the advertisements that are up on your website or if there is an issue on your website—have issues, then it should be rectified as soon as possible. You should also work towards fixing any issues related to user-experience as it can help you keep your account safe and proactively address any problems regarding the same.
If you are unsure about the details of the disapproval notifications, you can contact AdWords Support or your social media management agency for help. This will help you save time and money as well on fixing the problem as well.
If your account gets suspended, it is important to not create any new AdWords accounts as Google will have the right to suspend them which will, in turn, make matters even worse. 
Besides being proactive and undertaking the necessary steps to avoid the suspension of your AdWords account, if, in case, your account gets suspended, you must submit an appeal to revoke the same. 
When you present an appeal, you would need to submit proof of payment along with your appeal. You can upload a copy of a bank statement or a screenshot that includes all details from your online bank account.
If the appeal gets rejected, you can choose from the following two options:
Request for a refund:

If your appeal request gets rejected, you can cancel your

Google Ads

account first, then any unused balance will be refunded. This can take anywhere between 4 and 12 weeks.  
Contact the Google AdWords Team:

When you are trying to contact the AdWords team, it is recommended to not to contact any Google helpline number available online or on third-party websites. Please ensure to refer only to the official Google Ads website. On connecting with experts regarding your Adwords account, you will receive assistance for any type of issue. To get help with unsuspending your account, you can visit the help center's Contact Us section. This will ask you to describe your issue; you can then skip to the

Next Step

section and connect through chat or email. 
Have no fear…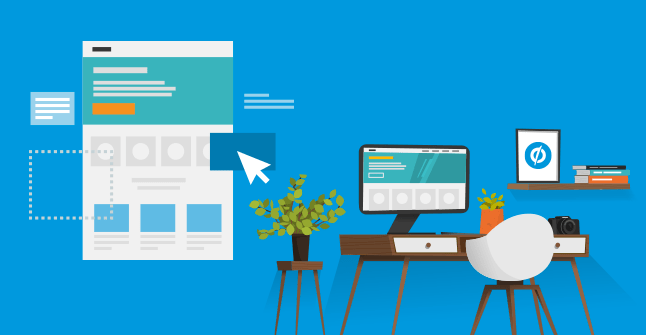 The world of online advertising is a gargantuan one and advertisers are always working to find ways to stay ahead of the competition. With multiple technicalities to be followed, advertisers have to ensure that every step is followed to avoid any mishaps in your marketing strategies.
Google AdWords, like many other reliable applications, has a set of rules that will help you know that your keywords and ads are relevant and show up on the right Google search engine results pages (SERPs). By complying with these factors and working to secure your account in the case of any untoward incidents, you will be able to efficiently showcase your ads and website content and enhance or increase the traffic to your website.