"Podcast Manager": Google Rolls Out A New Service
November 5, 2020
Article Overview
10min read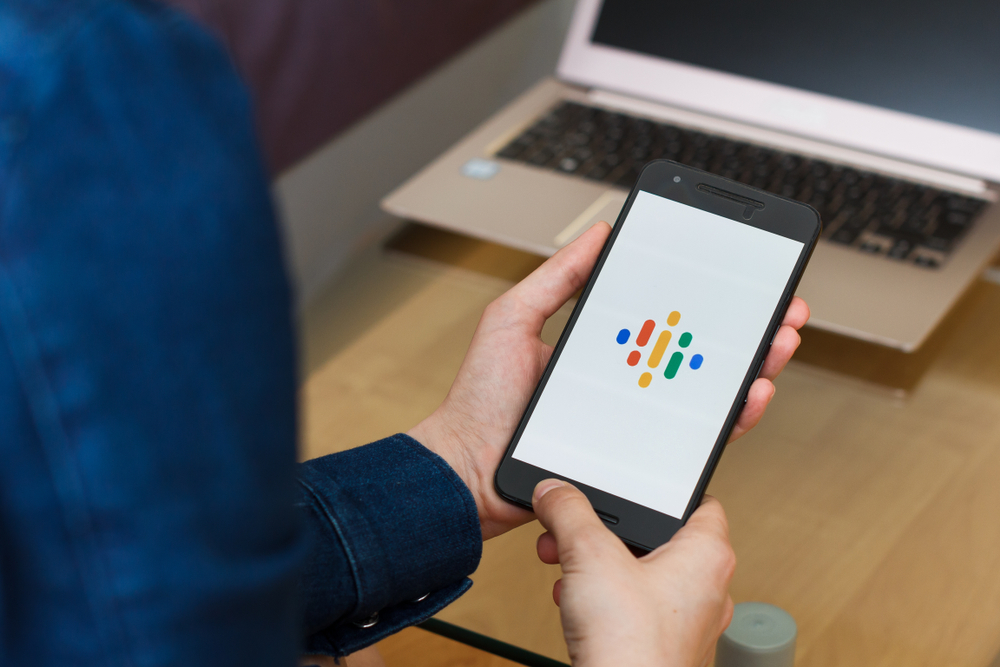 Google is introducing a new feature "Podcast Manager" to help podcasters get more audience through Google while also optimizing their episodes for the search engine. It will provide analytical data about your listeners and also help podcasters' manage their audiences better.
What is the 'Podcast Manager'?
In this digital age, people are listening to podcasts in more places – be it during a quick walk, while driving in the car, or diving into an ambitious cooking project. Keeping this in mind, the biggest search engine company redesigned Google podcast to make it easier to discover and listen to podcasts. 
This new 'Podcast Manager' tool will now enable podcasters to gain insight into the evolving habits of podcast listeners. With this podcasters can better understand their audiences and reach out to them across all Google products while also optimizing their episodes for the search engine.
The Google Webmasters Twitter account posted a tweet that stated that podcasters can view impressions and clicks for Google Podcast's results. Especially the ones appear in Search, including top discovered episodes, and search terms that led to their podcast. 
They also noted that for curious podcasters who want to know how to optimize their podcast for Google, a new forum community has been launched. The forum is a place where podcasters can discuss and get resolutions from each other towards issues they are facing individually.
How to Use Your Podcasts Manager?
To make sure your podcast or show is available to millions of Google Podcasts listeners with Podcast Manager, you have to undergo a simple verification process. 
Within the tool, you will be able to view the interaction between your podcasts and your listeners and will get the metrics of recent activities, too. This includes retention analytics that helps to get a better sense of what appeals to your listeners, at what point they join, or stop listening to your podcasts. Moreover, you can get details like how long your podcast played, the duration for which it was heard, and more.
However, if you prefer, Google can also allow you to download the reports and export them into your own analytics apps.
Podcast Manager Offers A Lot More
That's not all; the Podcast Manager also provides anonymized device analytics that will show you which device your audience uses to listen to the episodes. Although anonymous, you will still get a percentage data division as per mobile phones, computers, tablets, smart speakers, and so on.
For instance, you can tweak your podcasts to suit smart speakers if that's what most of your audience is using to stay user friendly and appropriate. This anonymized device analytics data helps podcasters better understand and respond to changing listening behavior.
How and Where Does Google Get and Show your Podcast?
Google can only collect data if your listeners access your podcast via Google-related services or apps.
As per Google's Podcast Manager help center, the search engine will show your podcast to interested listeners across a variety of devices. Here are the platforms where Google will show your podcasts. 
Google Search on all browsers, desktop, and mobile. Users can play your episodes in the browser (sample Google Search result shown below).
Google Search App for Android (requires v6.5 or higher of the Google Search App)

Google Podcasts app for mobile devices

Google Home speaker system

Content Action for the Google Assistant

Android Auto in your car 
Properly optimizing podcasts helps your show appear in any of the products listed above. Google can identify the audio content and match listener queries in some languages other than the one of the podcast.
Along with these platforms, there are also a few additional podcasting platforms on Google with different requirements. They are:
Google News Briefings

: This platform is for prearranged news playlists based on a general topic or provider, which is available in many locales.

Your News Update

: This platform is an on-demand news playlist customized for each user. Unlike Google News Briefings, this platform is not available in all areas.
Follow instructions for both Google news briefings and Your News Update, if you want your audio content to appear on any of the above platforms.
Google stated that they will continue to build on these features to help audio publishers connect with listeners, create podcasts people love, and grow sustainable businesses. Also as a podcaster, being able to manage a podcast on Google and to improve how it is shown across the entire platform is a great deal because it will help the show gain more listeners.
Additionally, it will help podcasters gain an insight into what their listeners like and dislike and give their listeners the kind of content they want to hear. If you are a podcaster, take advantage of all these merits and reach out to wider masses.
Overall, the Podcast Manager is definitely a boon for podcasters worldwide.