Influencer Marketing: Top 7 Trends to Watch Out For In 2021
January 6, 2021
Article Overview
10min read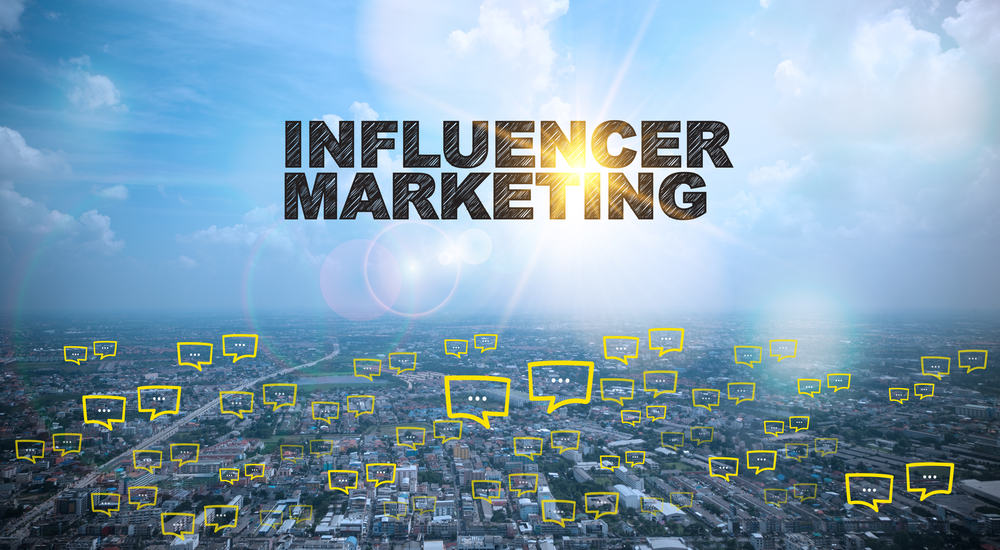 The trendy buzzword "influencer marketing" is one of the fastest-growing and promising fields of marketing that has garnered a lot of interest over the last few years. Influencers are always a hot topic on social media and nowadays, nearly 93% of brands use influencer marketing in one or another way. In fact, in the last three years, the number of Google searches for "influencer marketing" has increased by 1500%, which explains that the future of the industry is ripe with opportunities.
Influencer marketing is a practice that focuses on seeking and nurturing relationships with the people who have considerable sway over potential buyers for products or services of a specific company. Many brands are integrating this effective tactic into their core digital marketing strategy, as it offers excellent numbers – a lot higher than traditional marketing methods.
In the past, marketers and digital creators have predicted that influencer marketing would fade out and disappear as a marketing strategy. But, year after year, this marketing strategy is shown to stick around, and 2021 is no exception.
Are you thinking about what big influencer marketing trends are coming in 2021? With increased recognition, demand, and company spend for influencer marketing, it's safe to predict that we can expect new and exciting things that would set a trend in this New Year. 
Let's check out the top 7 influencer marketing trends that you can look forward to in 2021.
1. Micro And Nano-Influencers Will Replace Celebrity Influencers
Though influencer marketing remains popular, it has undergone several changes over the last few years and one such change is replacing celebrity influencers with micro and nano influencers. These influencers are influential experts and leaders in a certain niche who aren't necessarily known by the general public.
Micro-influencers, who do not have a huge number of followers (10,000- 50,000 followers) – are capable of yielding great results for businesses. Nano influencers are in a similar situation but they have fewer followers than micro-influencers –  between 1,000-10,000 followers on social media.
Usually companies do not pay much attention to micro-influencers, but it looks like things will change in 2021 as they are proving to be quite efficient in helping brands find a foothold. While big brands can afford to hire celebrity influencers such as Hollywood artists, athletes, musical artists and so on, smaller companies have been looking towards micro-influencers as one of the key strategies for promoting their business and products on Instagram. They can be great for small or local brands as they typically have a limited reach and they're also more affordable to work with.
According to the #1 Instagram marketing platform, Later's 2019 report with Fohr, micro-influencers have the highest engagement rates (averaging at 7%) on their feed posts. In fact, influencers with less than 25K followers had higher engagement rates regardless of their genre, target audience, or topics.
More and more businesses are witnessing the value in collaborating with Instagram influencers who have a small but highly-engaged following, as engagement rates on Instagram continue to decline. Especially businesses that got affected by the COVID-19 pandemic may be more open to working with influencers –who have lower rates – in 2021, as their budgets might get affected during the pandemic period.
One of the major benefits of working with micro-influencers is that they are likely to retain higher levels of engagement and will come with fewer demands than top-tier influencers.  Moreover, it's easy to find influencers with a niche audience that aligns well with your business goal. It is expected that in 2021 a lot of brands and micro-or nano-influencers will do their first sponsored post. 
All that an aspiring influencer must do is to start tagging local businesses you use and post about them. If those businesses see a little traction from your post or like your content, then you may have better chances to work together.
2. Video and Audio Content Will Continue To Be An Ongoing Trend
According to Single Grain, in 2021, we would see a rise in video and audio content (in the form of podcast) from influencers.
A few years back, many influencers focused on sponsored posts, but now there has been a massive shift in the types of content that influencers create, where the scales tip towards highly engaging visual and audio content.
In recent years, video marketing has established itself as the royalty of content marketing and it will continue to be a trend in the influencer marketing space too. With the introduction of Instagram Reels and the growing popularity of other short-form video sharing platforms such as TikTok, video content is expected to be more collaborative and creative than ever.  
Wyzowl report that instead of text, 72% of people prefer to learn about a product or service through explainer video content. This is because many people have found that videos to be more authentic and it keeps viewers more engaged as it makes people feel more human and part of the action.
According to social media strategist and content creator Christina Galbato, brands and influencers should focus on their niche and create related video content on IGTV and Instagram Reels. This will help engage your community on a deeper level and provide great value.
Along with video content, audio content will also set a trend in influencer marketing, especially podcast, in this new year. Though this medium has been around for quite some time, it's beginning to reach the dizzying heights that many had predicted for the podcast industry in the starting days.
Let's take a sneak peek at some podcasts statistics presented by Musicoomph. According to their report:
1 million active podcasts – content in more than 100 languages – are now present in our digital world.

55% of the US population has listened to a podcast.

69% of listeners say that they learn about new products and services through podcast ads.
All these numbers point to the fact that people are looking for engaging types of content. Brands realize this and open the door for highly rewarding partnerships using video and audio content with influencers in 2021.
3. Discover New Shareable Forms of Influencer Media
It is considered that if your brand successfully creates content that is shareable, you have already emerged as a winner. But then in 2021, it is predicted that to capture the audience's attention, brands and influencers will discover new forms of media and will experiment with creative ways to make it more shareable. 
We would be able to see more data-driven analyses and infographics shared by brand advocates, consumers, and fans alike which will directly impact your brand visibility. Be it Instagram Reels, videos, or microblogs, when users share your content, you could understand what kind of audience likes your content and how you need to design your future marketing strategies for your brand, which is a great marketing strategy.
4. CGI Influencer to Emerge As A Significant Trend
In addition to discovering new forms of influencer media, AI-driven influencer marketing platforms and partnerships are likely to emerge as significant influencer marketing trends in 2021. 
For instance: in 2020 we've already begun to see CGI influencers – influencers that aren't even human – pop up on ours feeds, partnering with brands for the perfect #sponsored posts. One such notable CGI influencer Lil Miquela has over 2.8M followers on Instagram.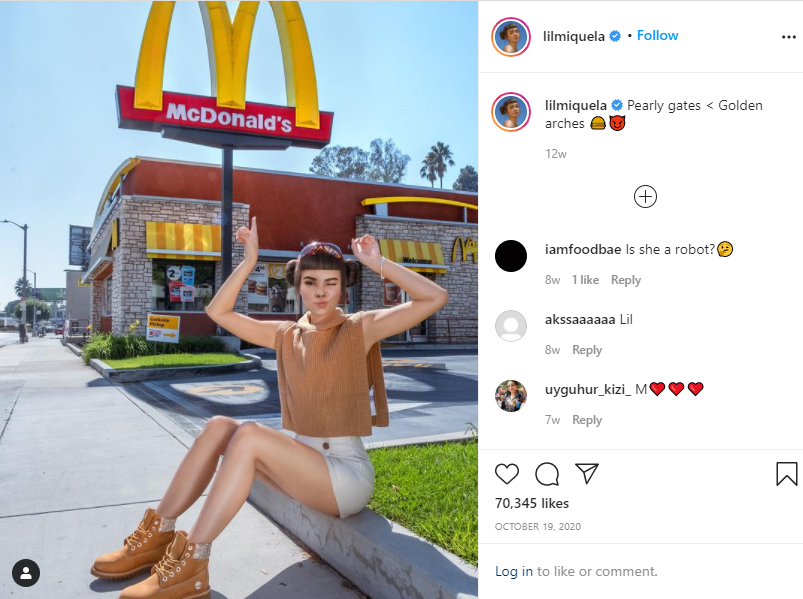 Created with the help of computer-generated imagery, CGI influencers are becoming increasingly popular for brands as they have changed the way brands view collaborations. One of the major advantages of these influencers is that they allow brands to completely control how their products are advertised and the unpredictability that comes with real-life influencers can be avoided.
5. Influencers to Get Newer Social Platforms and Creator Tools
It is expected that 2021 will be an exciting year for influencers to experiment with newer platforms and creator tools.
Talking about social media platforms, the common and few notable platforms that come to mind are Instagram, Facebook and YouTube. In fact, according to a 2018 study, 93% of influencer marketing campaigns are on Instagram. But then, will these platforms stay dominant for influencers in 2021? There's no guarantee, as newer platforms are on rise!
One such newer platform that caught the attention of the audience and influencers is Twitch. A live video streaming service and a subsidiary of Amazon, Twitch is the world's largest online video game streaming platform, with more than 15 million daily active users. Started as a gaming platform, Twitch has steadily expanded its scope to cater to all manner of activities and interests, including painting, cooking and music. Though comparable to YouTube, Twitch pushes the live video element and encourages community interaction. With so much opportunity to reach an enormous audience, brands are now finding this new social platform for influencer marketing.
For instance, one of the most successful influencers on Twitch, Tyler Bevins – the gaming phenom, better known by the moniker Ninja – has recently partnered with several brands and acquired sponsorship from Red Bull and UberEats.
Another platform that is predicted to dominate in influencer marketing than Instagram is TikTok.  In a Forbes survey, of 200 digital marketing professionals, more than 30% cited TikTok – that has about 850 million monthly active users – as their preferred platform for influencer marketing campaigns. This is because; TikTok videos are easy to reach a wide audience. Therefore, if you want to market your brand through TikTok, create a content strategy with your influencer suggestions that is casual, humorous and one with authentic connections.
Similarly, we could also see more innovative creator tools that would help influencers create branded content. For example, Instagram recently introduced a slew of updates to its Branded Content capabilities as a way for influencers to spot when their posts are sponsored by a company or brand. These updates include bringing the Branded Content Tag to Reels + Live, in Stories, with Product Tags and with Age Restrictions.
6. Long-term Partnerships Over One-Offs
During the initial days of influencer marketing, most brands we're working with influencers on a campaign-per-campaign basis. But today, many brands are working with long-term partnerships and we can expect more of them moving in this direction in 2021. Choosing a long-term partnership has many advantages over one-offs such as:
Saving brands time in finding new influencers every time they launch a campaign.

Creating more trust and genuineness as influencers who endorse a brand over time will be seen as authentic by their followers.

Produces a steady flow of content which then brands can reuse on their social media, ads, website, and emails.

Increases ad frequency levels, which will lead to a lift in ad recall and purchase intent among influencer's followers
Brands started recognizing the value of creating lasting relationships with influencers who are a good match for their brand.
7. #nofilter Trend to Increase
In 2021, there will be an increase in bloggers and influencers' using the #nofilter trend, as authenticity on social media is one of the most effective ways to build a digital community.
Instead of perfectly posed Instagram posts, overly edited photos, and Instagram bot comments – that are slowly dying out -, the #nofilter trend will make a way for more genuine experiences and authentic relationships. Subtle edits are made to photos by influencers to create an "in-the-moment" and unedited look into their lives. 
According to Instagram Analytics, filterless posts get more likes than other posts. Nichole Ciotti, the co-founder of the popular Instagram design app, Storyluxe says that, even though the #nofilter influencer marketing trend will evolve, depending on what kind of message and emotion you are trying to convey, there will still be a lot of accounts who will value a certain aesthetic and remain more polished.
For instance, skincare brands and travel brands prefer this filterless content above all. Travel brands are focusing on the promotion of #nofilter content so that the viewers can get the exact flavor of the viewpoint.
However, influencers and brands looking to stand out in Instagram should not only focus on beautiful pictures, but also need to have strong call-to-action (CTA), community engagement, and engaging captions, because audiences are demanding more realistic and authentic content from them. 
Influencers are a vital aspect of the modern marketing machine, therefore whether these trends come to execution or not, the future of influencer marketing is certainly ripe with opportunities. In fact, a Business Insider Intelligence report says that brands will spend up to $15 billion on the influencer marketing industry by 2022 and it shows no sign of slowing down at all. So, to stay relevant in the influencer marketing industry in the future, brands have to tread carefully and need to adapt to the changing trends and strategies. You can either do this by yourself or have professionals do it for you.