Google Officially Releases Web Stories WordPress Plugin
September 28, 2020
Websites Design & Development
Article Overview
10min read
Google officially released its Web Stories WordPress Plugin and also announced that this plugin will be available at the WordPress Plugin Repository for download. Two and a half months after the launch of its beta version, this plugin is now available as a full WordPress plugin. It helps WordPress publishers to create content according to the Google Web Stories format, which in turn helps them attract more visitors.
What is "Web Stories" Plugin?
Web Stories are a free, open-web, visual storytelling format mainly designed for the web, which enables publishers to easily create visual portrayals of content with engaging animations and tappable interactions. Or it can also be explained as an approach to use existing content to create short-form content that can be snacked on quickly. When a reader gets interested, they can click on the content to read the entire article, and it will immerse your readers in fast-loading full-screen experiences.
Content in the Web Story format can be usually seen at the top of the regular Google Search. 
Google can also show content in the Web Story format in the following Google places, such as:
1. Images
2. Discover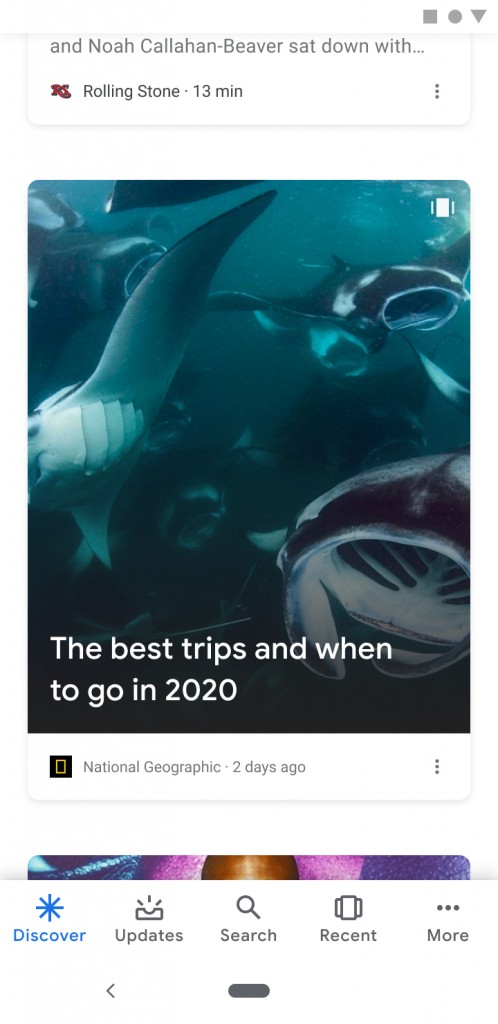 3. Google App
Features of Web Stories WordPress plugin                   
The Web Stories plugin integrates into your WordPress website and helps in bringing traffic through the Web Story format. Along with this, the plugin also offers many benefits to publishers, such as:
1. Help in creating beautiful and engaging content easily from a technical perspective.
2. The format has preset, flexible layout templates, standardized UI controls, and elements for sharing and adding follow-on content.
3. Without being restricted to a single system, the new plugins help to share and link your stories on the open web.
4. It supports analytics and bookend capabilities for viral sharing and monetization.
5. It captures the interest of your readers who stay engaged and entertained due to the lightning-fast loading times of your stories.
6. It connects with your readers via alluring storytelling, which is a new and modern way to reach existing readers.
Creating A Google Web Story in WordPress
With the recent launch of the Google Web Stories plugin, it's now easier for WordPress users to create stories on Google.
To create a Google Web Story in WordPress follow these steps:
1. Download Google Web Stories WordPress plugin and install it.
NOTE: Even if the plugin is available at WordPress Plugin Repository, it can also be easily installed through your WordPress admin dashboard through the Plugin admin page.
2. Setup Web Stories by Google plugin.
Go to WordPress admin, select Stories, and then click Dashboard.

Configure and setup web stories.
Web Stories come with several templates. Select any template of your choice by simply clicking on the template and importing it.
3. With the inbuilt visual builder, you can now customize Web Stories.
Since this is just the first version after the public listing of the plugin, we can expect that Google will be more flexible and feature-rich by adding more templates, stock media integrations, and features in the coming months.
Web Stories WordPress Plugin Requirements
For an optimal Web Story creation experience, it is recommended to use the latest version of commonly popular web browsers such as Google Chrome, Firefox, Safari and Edge. Google's Web Stories WordPress plugin requires:
1. A minimum WordPress Version of 5.3.1
2. A minimum PHP version of 5.6.
How content should be formatted for Web Stories?
There are many requirements for considering how content should be formatted for Web Stories. For instance, videos should be aligned in a vertical and not horizontal layout, the minimum font size should be 24 pixels and each Web Stories page should be no longer than 200 characters. However, Google's Web Stories WordPress plugin allows its users to create Web Stories without the need of reading a manual. In addition, to make it easy to create web stories, the new plugin features a drag and drop interface as well as a template.
Google's Collaboration with Stock Image and Video Providers
Google has teamed up with stock images and video providers to make free images and videos available to plugin users. Google said that they have collaborated with Unsplash and Coverr to make their comprehensive, high-quality photo library available to all users to make compelling and creative web stories. Unsplash is a website dedicated to sharing stock photography under the Unsplash license and Coverr provides high-resolution, free stock videos from the editor.
Google expressed that they are encouraged by the feat of Web Stories WordPress Plugin so far as it has recorded over 10,000 active installations and received a solid five-star rating from four reviews. The company is looking forward to seeing what a more visual and engaging format can do for WordPress and the web at large.