Effective Ways Restaurants Can Retain Employees
November 14, 2020
Article Overview
10min read
Turnovers are common across all industries and can affect businesses and their workings. For the restaurant industry, in particular, boosting employee retention is extremely important and must be ensured. There is a myriad of ways that you – as the restaurant owner – can foster a positive working environment and retain exemplary employees. Find out about the top four ways in which you can do so below.
Hear Them Out
Regular meetings with your staff where honest discussions are encouraged can help bring out little known details. Invite suggestions on how to improve and feedback on what is working and what isn't so far. For the latter, ask for suggestions on what can be fixed and improved.
Since your team is right at the heart of the action, they will have a better picture of all problems and bottlenecks, making their insights and opinions extremely valuable. The key advice by any restaurant consultancy with this strategy is to be careful not to make anyone feel bad for being honest and brace yourself for any criticism that may come your way.
Foster A Team Spirit
A very common pain point in a restaurant is when the inside dynamics shift to a front staff vs the kitchen issue. The us-vs-them siege mentality never works out and creates unnecessary friction. This can stress out employees and cause them to look elsewhere for employment. 
Encourage unity inside the restaurant with staff events and ensure that you choose your words carefully to eliminate any divisive thoughts. Layout everyone's roles clearly and make sure that all employees know what each person is doing. This encourages the staff to be more patient and work together as a team since they know the stress that one another is going through.
Train Your Employees 
Most often, restaurants limit training to basic introductory practice and legal health and safety training. It is recommended, however, that you take it further with additional training opportunities. Online sites have a range of courses that will help or you could create your own in-house coaching as well.
Some helpful roles you can train your employees on include offering basic first aid training and teaching closely related roles so others can act as a backup in case any staff is away. In addition, management and supervisory training can help you identify employees who have the potential to grow within your restaurant and could be suited for promotions down the line. 
Appreciate Your Employees 
Employees who are appreciated stay and that's already been proved. A study by Forbes indicated that businesses who showed appreciation to their staff experienced a 31% lower turnover rate. Verbal praise is very effective while weekly meetings to discuss strengths and successes are great too.
A recommended strategy by restaurant consulting firms is to give out discounts for employees. Offer discounts or free meals at the restaurant for all employees or use it as a rewards system. You may also consider offering days off where possible.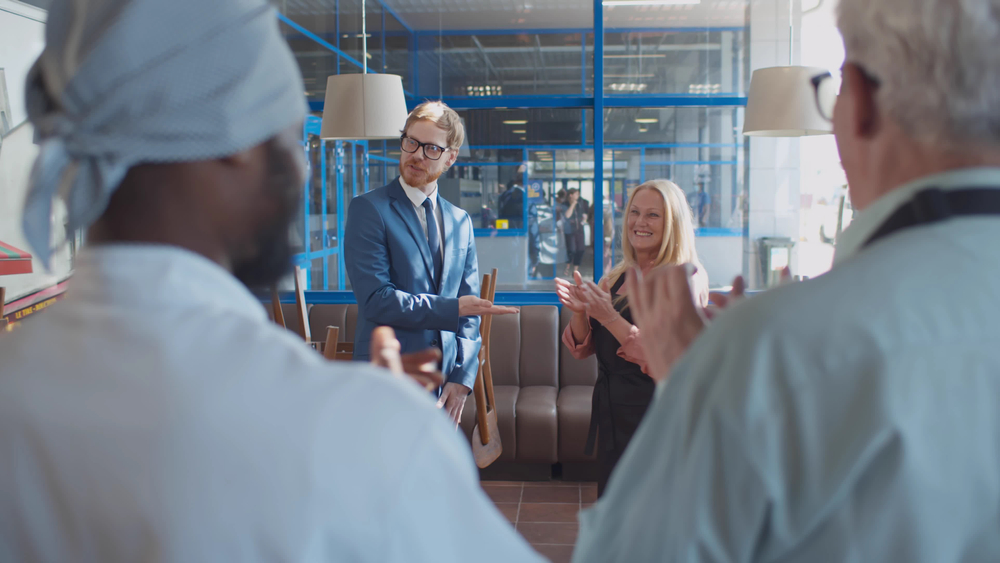 In the end, it comes down to appreciation, effective training, and upskilling to retain your best employees at a restaurant. Show opportunities to climb up the ladder and teach something new whenever possible – among other factors – and you can build a loyal and high-performing staff force.