8 Reliable Ways to Rank on the First Page of Google
May 8, 2020
Search Engine Optimization
SEO
Article Overview
10min read
They say that the best place to bury something would be the second page of a Google search. Because, let's face it, hardly any of us really go that far. 
Statistics show that almost 75% of users will never scroll past the first page of Google. This makes it necessary for businesses to work towards not letting their rankings slip even to the second page.
If you're working towards building a strong SEO presence, you need to make it worth the efforts you put in. This is crucial because a website needs organic traffic to drive up their revenue. With the right steps, your business can score ample hits as almost 93% of online experiences begin with a simple input on a search engine. And, there are over 1 trillion searches performed every month! The right maneuver will help steer your business towards great heights.

If you're just starting out, it might be a bit difficult to rank on the first results page on Google as there are countless, high-profile websites benefitting from the top industry keywords. Moreover, there are a multitude of bloggers trying to rank for these keywords as well. Although the competition may be fierce, you should not give up. 
But, if you're a beginner and would want to know about how to let your website show up on the first page of Google, we're here to help! In the following, we help provide an insight on how to show up on the first page of Google.
Essential factors to consider when creating a website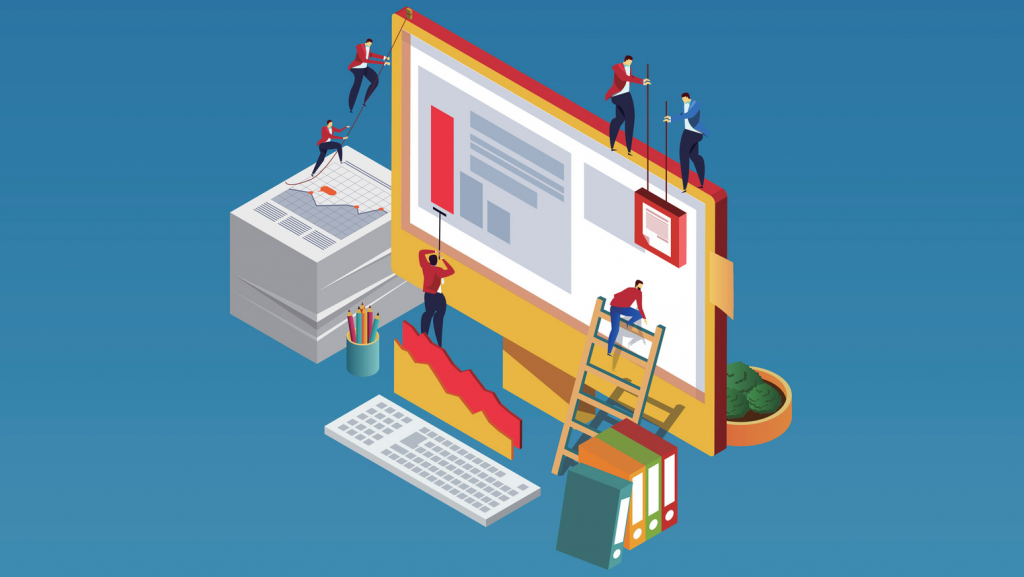 Creating an informative and interactive website for your business is only the first step. Although it takes tremendous efforts, you must provide a secure platform for your users. Besides this, having a domain authority, a commendable backlink profile, and traction are some essential factors as well. 
Domain authority
refers to a search engine ranking score that predicts how well a website will rank on search engine result pages (SERPs). This rank is predicted by evaluating factors such as linking root domains and the total number of links. There are many websites available on the internet that can help you check the domain authority of any of your references or competitive websites. Based on this score, you can work towards optimizing your website and thereby increasing your company's ranking.
A
backlink profile
describes the sites that include links to your business' website. These are websites that see your content as reliable and relevant enough to redirect their visitors to your site. Google monitors the sites that include links to your website. Reliable sites will include backlinks to other similar websites, while spam websites may include links to other poor-quality websites. So, this is important to be monitored as well.
You can increase the chance of your website being backlinked by writing original and SEO-friendly content. You must ensure to double-check the facts that you would include in your article in order to boost the reliability score of the content on your website.
Website traction
refers to having a set of customers or users that helps to prove a potential investor that your startup is progressing and basically "going places." Google Analytics is one such site that can help you acquire data for your business.
While these are some essential factors to consider when creating a website, there are other pointers that could ultimately affect your website ranking on Google.
Making your website mobile-friendly

Ensuring that it is easy to use (a good user interface, well-structured, and clear navigation)

Ensuring that it's a fast loading website

The website should be secured to use (e.g., HTTPS and not HTTP)

Free of technical SEO issues

A good CTR (clickthrough rate)
Of these, ensuring the security of your website and maintaining a good CTR are among the most important.
Ensuring the security of your website
HyperText Transfer Protocol Secure (HTTPS) is an encrypted version of HTTP; the latter is the main protocol used in transferring data over the World Wide Web.
HTTPS is more secure and reliable as it helps protect the communication between your browser and server from being intercepted and corrupted by attackers. This provides your website confidentiality and authentication among the vast majority of today's internet traffic.
Any website that shows a lock icon in the address bar is using HTTPS.
Hackers can get hold of your sensitive data such as login and payment details or inject malicious code on your website as well. These technicalities are essential to make every user's browsing experience secure. This is where HTTPS comes in handy.
Clickthrough rates (CTR)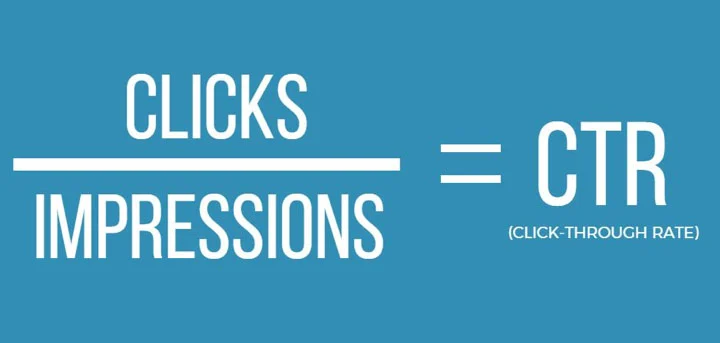 CTR refers to the ratio that shows how often users who view your ad click on it. This rate can be used to check how well your keywords and ads are performing on the internet.
According to Google Ads, CTR can be measured by the number of clicks your ad receives divided by the number of times your ad is shown (impressions). This ratio also is an important component of your overall Ad Rank. The more your ads and keywords are related to each other and your business, the higher are the chances of a user clicking on your ad after searching for its keyword. A study that analyzed over 5 million searches found that the number 1 result on Google gets almost 31.7% of all clicks. This makes it even more crucial to maintain your website's ranking on Google. 
Ways to show up on the first page of Google
Websites that have been providing reliable content and getting countless backlinks for them tend to dominate the top page rankings for popular industry keywords. Considering the hours and financial investment it takes, it's important to sit and discuss the right strategies for your business. You can always consult an agency to help you with that.
The right agency could help you with an analysis and optimization of your site, account management, content creation and publishing, and even client relationship management.

In the following, we have listed some of the ways that you can use to make your way to rank on the first page of a Google Search.
Choosing the right keyword: Choosing the right keywords that are relevant to your website and business is essential. This will need to be bid on at the auctions held by popular search engines like Google. This becomes the base on which you can create your content and be on your way to enhance your ranking. There are many websites that can offer reliable keyword explorer applications.
Choosing the right long-tail keywords:
Long-tail keywords are keywords or key phrases that are more specific. Although these do not immediately increase your website's organic traffic, they do raise the chances of conversions. One popular SEO website that used a long-tail strategy managed to increase their organic traffic by over a 100,000 visitors per month! These keywords are easier to rank for; therefore, these will use up lesser time and money. A common example of such a keyword would be:
"Head" keyword:

SEO guide

Long-tail keyword:

SEO guide for startups 2020
Even mammoth companies can increase their sales using long-tail keywords. For example, Amazon makes almost 57% of their sales using this strategy. This is because long-tail searches give users very specific information while short-tail keywords are more general. The former can help visitors stick around which can lead to conversions.
According to a recent study, it was found that the top 10% of landing pages have a 11.45% conversion rate. On the other hand, the average conversion rate for long-tail keywords is 36%! It is cheaper to research these types of keywords and write posts related to them as compared to paying for a PPC campaign on each keyword. Every business aims to rank high in the search engine result pages (SERPs) for short keywords as well; however, long-tail keywords can help you do this!
Checking your competitive websites:
With the fierce competition to rank on the first page of Google, it might be difficult to get immediate results. It is, therefore, important to understand your competitive landscape and knowing who you're up against. In order to do this, you can simply search for your keyword and check the first page of the results. 
For example, if you search for "dresses," you'll get results from many popular brands, and if you're just a start-up, you will have to work towards building a competitive strategy in order to be able to rank on the first page of Google. When you check the domain rating of the website, you'll be able to view the strength of each website. However, if you require that keyword as it is vital for your business then you should go after it. You must note that ranking for this particular keyword quickly and it would require you to build many more backlinks than your competition to be able to rank here.
Creating content:
Once you've researched your competitors, it is important to build a defined strategy pertaining to your editorial calendar, content creation and curation, and even its format. When you're creating content for your website and have sourced all the relevant keywords for your business, it is important to remember that the content matches the keyword itself. Some essential pointers would include writing clean copies that are not plagiarized, the keywords should not appear forced and should flow in the sentences in your article, the angle of your article should match the keyword, the format should match the requirements of the website, and so on. If your website page aligns with the content type, format, and angle, you'll be able to increase the rankings for your business.
The following are some of the most common types of articles available on Google search pages. 
Blog posts:

These provide highly-focused, quality information

Product page:

This page could include information about a single product

Category page:

This page could include information and shown multiple products

Landing page:

This page could include information that could pitch a product or service



You can understand the type of article by simply checking the URL or article title. For example, searching for "pancake recipes" would be blog posts, while searching for "cheap Macbooks near me" will provide hits of product or landing pages. Creating engaging and relevant content and publishing them according to your content calendar will help drive your ranking on the first page of Google.

Writing and posting more content than your competition:
There are millions of possible keyword variations that you may be able to bid on. Therefore, it remains essential to create more content than your competition. And, if you're using a long-tail keyword strategy, you will not be able to stuff random keywords on the same page. This will make your content seem unreliable and difficult to read. So, you could increase the number of articles you post with variations. Considering this method, you might be able to increase your chances of ranking on the first page of Google. For example, if you post 5 to 10 articles per month, it will still not be enough; this is because industry leaders are posting more than 16 articles every month! 
If you choose the services of a content marketing agency, you'll be able to save around 62% of marketing costs as compared to other mediums. They will also be able to help you generate almost 3-times the number of leads. If you want to rank for some of the top keywords, you must ensure to produce valuable, relevant, and unique content and keep posting these on a regular basis. Once you optimize your articles for your search engine, you'll be able to increase your CTR rates as well. This has been found to work as optimizing headlines and meta-descriptions for your users can result in almost a 10% increase in CTR, which will ultimately increase your ranking on a Google search page.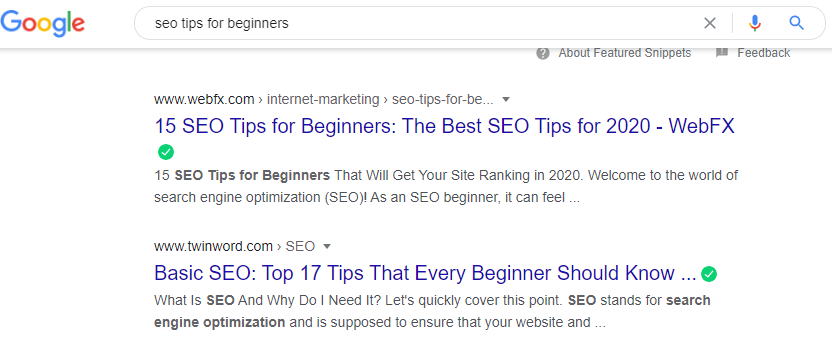 Using SEO-based headlines: As mentioned before, optimizing your business' content for your search engine helps increase CTR which helps increase your ranking on the first page of Google. There are certain ways through which you can optimize your headlines for your content. In the above example, the first title is SEO-friendly and quite clickable; this will help drive users towards your website.
Short and concise titles that can fit the layout can help attract customers to your website. These SEO-friendly titles should convey all important information in the least number of words possible. For example, 10 Quick Ways to Make Money seems to be more clickable as compared to How Analyzing Bills and Your Finances Can Help You Save More Money. Although the latter title is quite long, it may not receive the same amount of traffic as the former one.
Writing in-depth content: The importance of content is crucial for a website to be able to rank on the first page of Google. It is important to note that merely writing articles of 500 or so words may not really help your case. On an average, every article on the first page of Google is over 2000 words. Based on the relevant keywords, you will need to write in-depth content with relevant graphs and images that will help answer your user's queries. Adding examples and step-by-step instructions will also help optimize your articles for search engines. The articles you post need to be deserving on the first page and Google aims to show the most useful results at the top to make sure a user's query is answered.
So, how do you make sure your content fits the requirements? It's simple. You will have to provide users with all the information they need. For example, if you're writing for the keyword "best sunglasses brands." Creating a listicle blog that focuses on one type of luxury brand may not help users with all the information they would need. And, although they might open the link to your website, they might not stay on it long enough.

Moreover, as listed above, for Google to rank your website on the first page, providing relevant information about, maybe, different types of glasses. You could even do a listicle based on the price range. This could help increase the rank for your website as the content will be more relevant to the keyword.
Moreover, when including keywords in your article, you can't just sprinkle them in. You can use different applications to analyze your content and ensure that it is SEO-friendly.
Analyzing the backlinks you would need: Backlinks are an important ranking factor. A study has found a positive relationship between organic search traffic and backlinks. This proves that the more high-quality backlinks you have, the higher will be your chances of ranking on the first page of Google. However, it may not always be easy to determine a definitive number of backlinks you would need as not all backlinks are created equally. 
Backlinks can help increase a page's authority; this means that high-authority pages tend to rank higher as compared to those with low authority. You can also boost a page's authority by adding relevant internal links. This can be done by simply searching for your website with the target keyword; this can help find all pages on your site that mention the exact word or phrase.
It is important to be patient with your efforts as ranking high on a search engine page takes time. If you create the right content that includes relevant keywords and topics, the right format, proper images and/or videos, backlinks and even internal links, you will be able to be on your way to increase your ranking on Google's search page.
It has been found that the top 3 results on a search page get almost 70% of the total hits. Based on a study of 10,000 monthly searches, it was found that the first to fourth results got an average traffic of 3121, 1388, 982, and 610 respectively. Therefore, while ranking on the first page of Google is important, you must work to rank higher to drive a significant amount of traffic and conversion to your website.

With Google's algorithm changing constantly, there's no guaranteed formula to achieve the desired rankings. Moreover, if you're just a novice starting out in the world of business, you may have to invest ample of time and money to work towards building your rank. Although industry leaders have been producing content based on the best keywords and the search engine result pages (SERPs), you shouldn't be discouraged by that. 
You will need to work on driving organic traffic in order to keep your business thriving and growing. The basic step could include following a strategy based on all relevant keywords that you would need for your company. Moreover, if you use long-tail keywords, you must work towards developing content based on variations for it; although the traffic might be lower, the competitiveness is low for such keywords as well. This can help your business rank higher for such keywords. 
You can use different tactics such as pay-per-click (PPC) ads as doing so can help you rank above the organic results even if the content is not helping you in this regard. You can also try getting reviewed in roundup-style posts that are a collection of aggregated content or opinions from experts in your field of business; this may help your business get featured on top articles.
Although these are some unconventional ways to be able to rank on the first page of Google, you must ensure to try everything in your power to ensure that your business stays on top and ahead of your competitors. Helpful websites such as Google Analytics and Google Ads can help you monitor your website's performance on the internet. You can check everything from popular keywords to the number of clicks and conversions your website is getting. Moreover, such applications can also help you source keywords to base your business' content on.
You can always avail the service of a reliable agency to help you rank on the first page of Google. With the right steps and perfect execution, you can be on the path for success.