4 Tips To Improve Customer Experience In Your Restaurant
September 25, 2020
Article Overview
10min read
riendly and helpful customer service is crucial for the continued success of a restaurant. It is the final string that connects together good food, a great atmosphere, and the overall dining experience. But, while the average guest waiting time or the duration to cook an entrée can be measured, identifying the quality of your customer service is trickier.
A customer service attitude that may work at a high-end restaurant will not work at a single-line diner and vice versa. However, the core principles remain unchanged; serve your customer efficiently while putting their needs ahead of you. If you are looking to create a stable customer service policy that works or improves the existing framework in place, keep reading our recommended list below.
Lay Out Your Expectations
To create the right restaurant culture, you must communicate what you expect from your staff. How do you expect your team to handle any unexpected problems? Do you have a manual or training guide to follow? How do they handle unruly customers?
Document your existing policies and guidelines and use it as a framework to build on and train your employees. This is an ongoing process and you may need to continuously re-evaluate and update your guidelines, adding more clarity whenever possible. Regular team meetings can help keep everyone up-to-date and remind your employees of their responsibilities.
Table Touches
As any restaurant consulting firm will tell you, table touches go a long way in improving customer service at a restaurant. This is where the manager visits a table to inquire about how the dining experience is for the customers. Specific questions like, "Was your meal cooked well?" can result in great insightful answers that you can then use to improve and streamline operations.
For guests who have something to complain about, table touches give the impression of speaking directly to the management, making them feel more valued. Such strategies may also help you convert a possible negative review into a more positive review. The key is to make a visit at the right time; nobody likes being interrupted in the midst of a meal.
Cut Down Wait Times
Long wait times rank among the most frequent complaints from diners. Today, there is no excuse for long wait times at a restaurant. Modern technologies like a kitchen display system (KDS) with order tracking and an efficient restaurant design will ensure that food is cooked and served as soon as possible.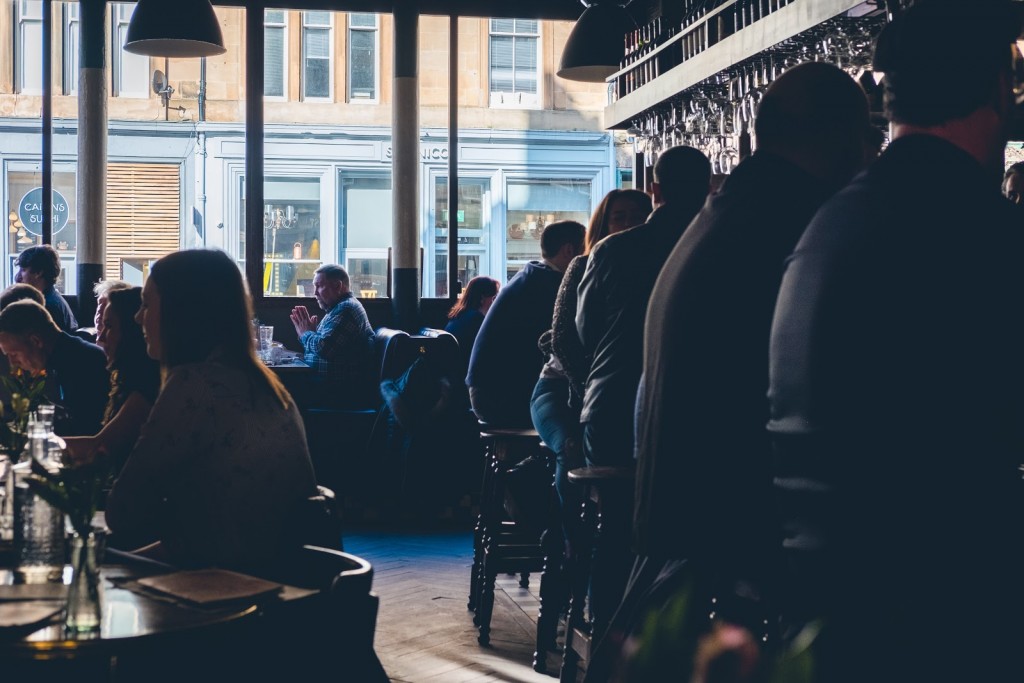 Restaurateurs can find a range of additional solutions that use real-time data to give customer quote times which help easily manage foot traffic at the restaurant. Making the waiting period more pleasant is another tactic often utilized so are samples of a few menu options. For family restaurants, gaming systems and interactive quizzes can keep little children occupied.
Offer a Personalized Experience
A personalized touch to a guest's dining experience can instantly make the restaurant memorable and will most likely guarantee the guest's return. Begin with small steps such as greeting a guest by his or her first name – little gestures like this make guests feel accommodated and welcomed.
Train your employees on the "service with a smile" concept and how to project friendliness and warmth through verbal as well as nonverbal communication and behavior including eye contact and body language.
Final Thoughts
At the end of the day, it is the loyal customers who provide a restaurant with constant revenue. At the grassroots, a sublime dining experience is important for continued visits. A smooth service process from start to end, a personalized dining experience, and proactiveness to complaints will create a comforting customer service policy and environment. By getting these aspects right, restaurants stand a better chance of convincing guests to return to their restaurant.