14 Social Media Trends to Watch for 2020
May 5, 2020
Article Overview
10min read
Social media has become an integral part of our lives. We use social networking websites almost every day. According to the Digital 2020: Global Digital Overview by DataReportal, there are over 3.8 billion active social media users. This can give you an insight into how essential social media could be for giving your brand the reach it needs. In order to ensure that your business uses an engaging and innovative approach to market your products and services, it is important to manage all aspects of your accounts well. 
Social media management is an essential part of digital marketing for any type of business; this helps you increase the traffic to your website and the chances of conversions as well. As the competition in the world of social media is quite high—including content or user engagement types—it could be difficult to stand out unless you have a well-defined social media marketing strategy. However, you can create a dependable plan by staying up-to-date on the current trends in the world of digital marketing and social media and with the help of a top-rated social media management agency.
In this article, we have listed some of the popular social media trends to notice in 2020 that will help you boost your strategy and stand out in the crowd. These trends can aid in planning your content calendar and steer your business to higher rankings on search engine ranking pages (SERPs).
Popular social media trends of 2020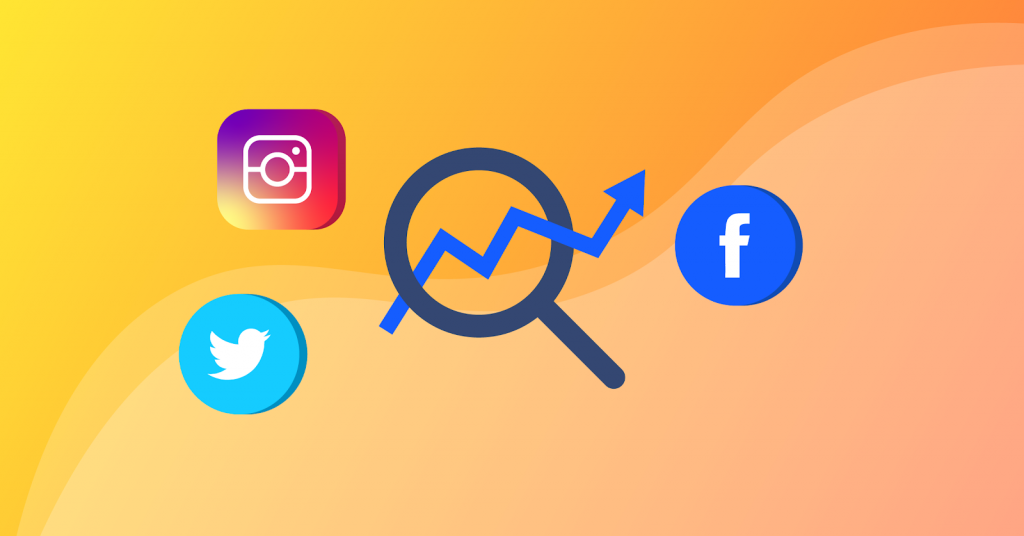 Based on various market studies, understanding the trends in your industry will help you plan for the future and modify any aspects, if needed. And since social media is a constant for digital marketing in all industries, it is beneficial to use these to your advantage.
Ephemeral content will keep gaining popularity: Ephemeral content, which mainly comprises images and videos, is accessible for a brief period. This marketing strategy takes advantage of the Fear Of Missing Out (FOMO) and is designed to prompt an immediate response from your users. Popular examples of this type of content are Stories on social sites such as Instagram, Facebook, Snapchat, and so on.
The way people consume content today has changed. People's busy schedules prompt content creators to make posts that are quite informative with a few words. This is why content formats like Stories have become popular as they are short and engaging and can let users spend time scrolling through one Story after another. According to a 2019 report by Hootsuite, there has been a substantial rise in the daily active users of Stories.
Moreover, another study has found that brands with an average of more than 100k followers are posting stories on Instagram almost every two days as compared to four days for brands having at least 10k followers. This helps prove that this type of content is gaining popularity every year. And, based on statistical data and the rising number of active social media users throughout the world, leveraging ephemeral content will be quite advantageous. 
Niche social platforms are expected to perform well: Social media giants, like Instagram and Facebook, have dominated the world of social media for a long time. However, in recent years, many niche social media platforms have not only emerged but also acquired significant fame. 
One notable example is TikTok. This social platform for sharing and viewing video content was founded in 2016; but, it has gained a massive global following—from youth to even celebrities creating engaging content on it. Moreover, B2B companies generally prefer LinkedIn for their social media initiatives while the gaming community favors Twitch. 
Several alternative social media platforms have been gaining popularity over the years and are expected to rise in the future as well. In the following image, the number of active users (in millions) and the most popular social networks worldwide have been shown. This can help you structure your social media marketing plans accordingly.
Instagram is working towards removing the Likes feature:
Instagram
is one of the social media giants with over a
billion
active account users throughout the world and around
6.68 million
users in the UAE. Any major changes implemented here can help change the social media landscape. 
Instagram is working towards the possibility of removing the Likes feature for posts. This global giant is recently in its Beta testing phase in some countries and may soon apply this change globally. This will remove the number of likes on a post and will just show it as Liked by Person X and others. The main aim of this change is to help people's well-being and mental health.
However, not everyone is on board for this change. Influencer marketing is a popular digital marketing technique, for which brands have to pay these influencers to promote their products. Some companies even prefer influencer marketing as compared to traditional marketing techniques. If the
Likes
feature is completely removed, brands may not be able to measure the impact of their campaigns as easily as they can do it now. This could encourage some brands to invest in
Instagram Ads
as they will be able to easily track the return-on-investment for them.
This scenario that could urge marketers to move to Instagram's Ads feature could be transformative for social media marketing. This trend could not only affect influencers but may also encourage other social networks to follow in these steps.
Video content will dominate social media: Video content is one of the most engaging types of content that has been preferred on social platforms. It has been predicted to soon dominate the world of social media over all other content types. Be it short-form videos such as the ones on Stories or TikTok or the long-form ones on YouTube, videos are going to be the future of social media content.
It has been estimated, according to a report by
Cisco
, that by 2022, around
82%
of global internet traffic will come from video streaming and downloads. This shows how important it would be to utilize video content in order to stand out in the social media domain. When you are in the process of creating a social marketing strategy, you can start by using features such as Stories or Highlights on your social media pages and even for advertisements. You can also consider adding videos to your social media posts, including on platforms where you had been using an image or text-based content.
Social commerce is expected to expand: Social commerce is a subgroup of electronic commerce that involves online media that supports interaction, social media, and user contributions which can all assist in the process of buying and selling products and services online. Simply said, social commerce refers to the use of social networking in the context of e-commerce transactions.
Social media platforms such as Pinterest, Instagram, and Facebook have long been used by businesses to sell their products. Social commerce, however, has now become a new retail platform and this trend is predicted to become even more stronger. Social commerce websites are on their way to becoming a mainstream channel similar to online seller websites and offline stores. This trend will acquire the boost it requires using features such as pro-selling, shoppable posts. Social networking platforms are continuously evolving. It is known to be quite beneficial to leverage this trend and incorporate social commerce in their marketing strategies. For example, shoppable posts appear on Instagram such as depicted in the following image:
Technological adoption will be at an all-time high:
Another trend that has been expected to be noticed in 2020 is this— The world of social media will see an increase in the adoption of technologies such as Augmented Reality (AR) and Virtual Reality (VR). As these platforms grow, in order to keep up with the growing demands of the rising number of active users, businesses will resort to using these technologies to make this a reality.
Facebook
is already taking steps in this direction with the introduction of
Facebook Horizon
, their very own social Virtual Reality world. This experience enables people to connect, play games, and explore a new world. This is the next level of acquiring social connections and could be the future of social media. 
While the adoption of Virtual Reality in the world of social media might still be at a developmental stage, the same cannot be said for Augmented Reality. AR filters are now being used on different platforms such as Snapchat and Instagram. These have been introduced to enhance the visual content being shared on social media and are quite popular among users. The following section aims to provide a brief insight into the adoption of Augmented Reality in social media.
Increased use of Augmented Reality: Augmented Reality enhances our reality by adding digital elements and changing the way things look through our screens. Social media platforms have incorporated this technology and continue to make new additions to it. Instagram, for example, uses Augmented Reality for its various photo and video filters. You may have seen those filters that could give you a pair of bunny or dog ears and snout or shimmery backgrounds to beautify your posts even more. This is how Augmented Reality has been applied to such websites. 
This trend, although heavily popularized by social sites such as Instagram and Snapchat, is expected to be adopted by other platforms as well. And, even though Facebook launched AR filters before its sister company, Instagram, they achieved popularity later on. Facebook is currently experimenting with more Augmented Reality and Virtual Reality functionalities and is expected to release more AR- and VR-based applications in the future.
However, it is important to note that the applications of AR on social media are not only limited to photo and video filters that help users post fun pictures and stories. Some businesses are also leveraging Augmented Reality to provide a better shopping experience to their customers. 
Many cosmetic companies also use Augmented Reality, mainly on mobile applications, to allow their customers to try on makeup before buying. This helps users make better decisions and enable them to shop in the comfort of their own homes. Augmented Reality has various social media applications for e-commerce brands. This trend will be further enhanced by companies continuously working towards adding more AR functionalities.
Influencer marketing will continue to rise: Influencer marketing has been quite popular over the past few years and is expected to continue to soar in the future. Social media platforms are now dominated by influencers who are getting paid high amounts by businesses to promote their products and services (ranging from $50 to around a million dollars per post; however, the upper range is commonly reserved only for celebrities). 
The adoption of this trend has resulted in the rise of the number of influencers on social media, thereby providing each of them a platform to showcase the promoted products to their followers. Moreover, it also leads businesses to properly allocate the marketing budget and allows them to even reach out to niche or local audiences. 
Investing in influencer marketing is comparatively cheaper as opposed to running paid ad campaigns. It also helps provide good results. Moreover, influencers can help businesses not only generate leads but also achieve various marketing goals—these two reasons are why influencer marketing is continuously gaining popularity. 
Businesses are not only working with a couple of influencers but contact a whole network of relevant and niche influencers. This can help your company get higher engagement and could cost comparatively less. You can connect to local as well as the global audience with the help of influencer marketing. If you are choosing to avail of the services of a social media management agency, knowing that the agency works with influencers can benefit your marketing strategies in the long run.
Increased regulatory control and legal scrutiny: Data privacy and security are two common issues that have affected the world of social media, with many instances making global headlines. Social media can be easily used to acquire information about anyone; moreover, if this information falls in the wrong hands, it could be easily misused. 
In light of such instances and allegations, social networking websites and regulatory bodies are tightening privacy-related norms and installing more policies to protect their users. In the future, social media companies will be expected to increase and enhance their security features and help their consumers use such websites more securely.
Increased use of social media for customer service: Social media has long been a platform for people to connect with their social networks and share pictures and videos on their page. However, its use has evolved and continues to do so in many ways. For example, it is now a platform for retail, product discoveries, and even a customer service channel. Many brands are now recognizing social media networks as a way to engage with their customers and address their queries and needs.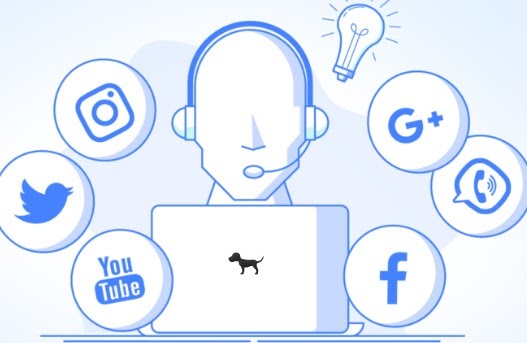 This transition began when businesses started noticing that many customers tried using social media to reach out to them. Users could have resorted to this channel due to a lack of immediate response on other channels (emails/calls) or maybe because it was a direct way to reach out to the brands. And as brands started responding to messages and addressing their customers' concerns, this trend of using social media for engaging in customer service is expected to gain higher popularity in the future.
Using social media platforms to engage with your customers will help your brand seem approachable and help increase the traffic to your website. When users see that your business is very consistent and addresses the concerns of customers positively, they will feel inclined to choose your brand. However, it is important to handle all communications positively as one rude comment could negatively affect your brand's image.
Personalization will become crucial: Personalization, as a global consumer trend, has been around for many years. However, it's still in a developmental stage in the social media domain. Brands are now choosing to customize their social media posts based on various target consumer segments. This helps them increase their loyalty base and drive up customer traffic to their website.
Businesses and marketers are leveraging on this opportunity of personalizing their social media posts. They provide advanced targeting and customization options and lets you showcase specific ads to a specific set of people at the right times. Social media platforms now also understand the type of products you like and show ads for similar products from different brands. 
You can notice this whenever you check or like an advertisement on social websites, such as Instagram. On doing this, you will be able to see advertisements for similar products through your feed. The more ads you will click on, the better the social platform's algorithm will understand and personalize your preferences in your feed. This trend is expected to rise in the coming days.
Personalization will lead to specific targeting: Nowadays, businesses are preferring location-based targeting to reach out to and attract consumers from various geographic locations.
One common way that brands can use to target local audiences by geo-tagging their posts and stories. If you add a location to your posts, it will help draw the attention of the local audience. Social platforms enable users to search for posts from nearby places or specific locations. If you add location-based posts, it will help local users find your brand and access your content. Geo-targeting works well for promoted posts and tweets as you will be able to target the right audiences.
Brands can also use this feature to notify and invite people to attend their local conferences and brand events. There are many benefits of location-based targeting on social media. It is important to understand how to leverage it again.
Brands will incorporate social listening: Social listening refers to the monitoring of a brand's social media channels for any type of customer feedback, direct mentions of the brand, or discussions regarding specific keywords, topics, and so on. This helps analyze and gain insights into your marketing techniques and work towards it accordingly.
Businesses can use social media tools and the data they provide to refine their social marketing strategies. With the Social Listening feature, you can access these insights easily. Many brands are incorporating social listening and this trend is expected to grow over the years.
Social listening not only helps understand how customers perceive a brand but also assists in providing a personal touch to your communication strategies. It is, therefore, important to choose the right social media management tool.
User-generated content will continue to gain popularity: Brands leveraging user-generated content is comparatively not a new trend but is continuing to gain popularity. Over the years, an increased number of marketers are utilizing user-generated content.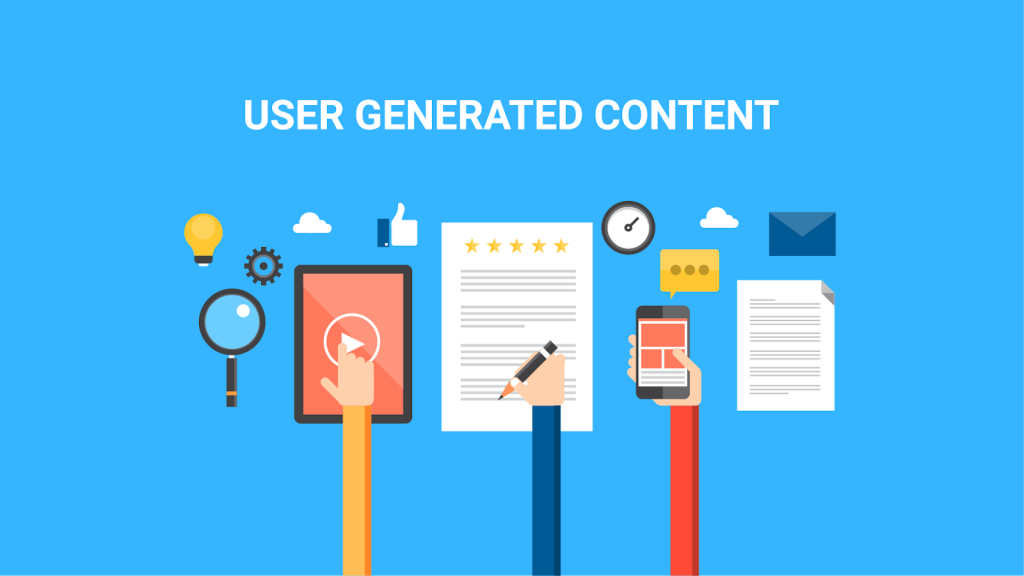 While some brands have been motivating their customers to create content and tag the brand for a chance to get featured on their social page, other brands prefer to run relevant marketing campaigns to encourage people to submit entries to be a part of their campaign. On the other hand, some brands, such as Airbnb, rely on user-generated content for their social media pages.
User-generated content is free and considered to be quite authentic. It can help your brand seem more trustworthy to your existing and new customers and enhance your brand's image. Keeping up with this trend will help you in the long run as well.
These and many other trends are expected to dominate the world of social media in 2020 and even in the future. With the number of active social media users rising every year, the demand for content will be much higher. Therefore, it is important to use these trends to your advantage and stay ahead of your competitors. 
The social media domain is constantly changing and keeping yourself updated can help you create a reliable plan for your business'—whether you are a start-up, mid-size, or a multinational organization—social media initiatives. You can choose to avail of the services of a reliable social media management agency that will assist you and provide personalized solutions for your marketing endeavors every step of the way.