Keen: Google's New Content Discovery Service To Boost Traffic
June 26, 2020
Article Overview
10min read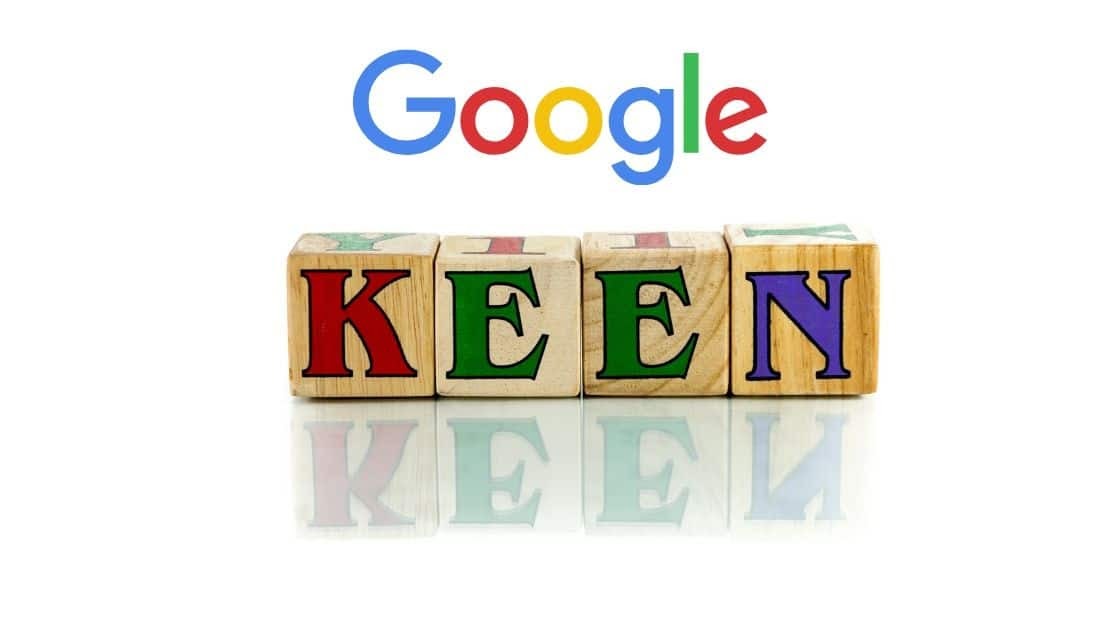 Google has quietly introduced Keen, a content discovery service that has significant potential to get more traffic to your website. 
The idea for Keen was born when Android co-founder CJ Adams and his wife were trying to spend more time on things they love to do. They gathered ideas, links, and resources from different websites and sent it across to each other. This helped them spend more time on things they were passionate about.
CJ Adams then took this idea to Google's Area 120, where engineers develop experimental apps and services. Along with Google's People and AI Research (PAIR) Team for Android devices, Keen was then launched.
What Is Keen?
Keen is an experimental, machine-learning app for Android and the Web that actively promotes relevant web pages to users. It allows you to curate, save, and share content that you love.
You can create a 'Keen' about the things you are interested in and store all information about it under one roof. You can tell the app about the things that you love and then curate content from across the web or from people you know. Keens can be private or public, and you can decide who you want to share it with.
As you continue uploading your interest and organizing them, Keen proactively starts discovering new content for you, which is a hands-on content discovery method. You can expand your search with the help of Google and machine learning and find things related to your topic. You can also see and follow Keens that have been created by other users and receive alerts whenever something new is shared as well.
Here is what the website says about how Keen works: "We leverage the Google Search index, combined with user feedback to provide personalized recommendations that improve over time and help you expand your interests."
Is Keen A Competitor of Pinterest?
Even though a lot of people are comparing Keen on Pinterest, the creators have denied the similarity between the two. Keen is an app that helps you team up with others and gather content from across the web. It actively suggests content to its users, unlike search engines that are passive.
Keen uses Google Search and machine learning to help surface content that is related to your interest and it gives Google cleverer hints on what you like. So, the next time you search for something you love on Google, Keen will be able to provide more relevant suggestions, which is far more than Pinterest does. It's a way to grow traffic and popularity.
Keen: A Source Of Traffic
Keen is poised to become a new source of referral traffic that helps to grow popularity and traffic.
 Instead of passively suggesting content in response to search queries, this content discovery service actively recommends content to its users proactively based on their interests. You can leverage on Keen to promote content on your website. Keen actively searches and suggests relevant content to users so that whenever Keen users search for something, your website can be the one that provides answers. Thus, you can effectively grow referral traffic on your page using Keen. 
However, more traffic is expected to be received from the "more to explore" section.
Adding to this, the CEO of Martinibuster.com, Roger Montti, said, "The most powerful recommendation a website can receive is a recommendation from one friend to another."
How to Save Content Using Keen?
With an existing Gmail account, you can register with the Keen app. Start curating a keen and save topics of your interest by creating a title. For better recommendations, save more to keen and organize it.
The saved contents on Keen act like seeds and help the app to find out more connected content with time. You can also control what you want to share and follow keens created by other users. The app can save all forms of content, starting from articles to YouTube videos, blogs, and shopping links. It consists of large animations and a scrolling ticker of topics that the users might be interested in. For every keen curated, Google uses machine learning to look for content that are related to the user's interest.
Web publishers, search marketers and webshops may find it useful to look into Keen to see how it would match well into their marketing approach.
Keen Is A Home For Long-Term Interests
The idea behind Keen came from a line in Mary Oliver's poem- 'This is our one precious life.' Keen is not a search engine or a site where you can mindlessly browse for hours without knowing what you want. It is, in fact, a home to save your interests and know more about the things you love. You can share these interests with people close to you and grow together as a community.